Picnik Donates Picnik Premium Memberships to 25 International Conservation and Humanitarian Organizations Through NetHope
Leading Online Photo Editor to Make Premium Service Available to More Than 300,000 Nonprofit Workers Around the World
(November 13, 2008)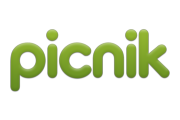 SEATTLE, WA -- (Marketwire) -- 11/13/08 -- Picnik (www.picnik.com), the leading online photo editing application, announced today that it will make its Premium version available to 25 leading non-governmental organizations (NGOs) through NetHope, a nonprofit IT consortium serving tens of millions of end beneficiaries each year in more than 150 countries. With Picnik Premium, NetHope member organizations will have access to the full power of Picnik to edit and enhance digital photos taken by employees and field staff around the world.
Initially, the Picnik team will be making the Premium version available through NetHope to the NetHope members, allowing full access to Picnik's basic editing tools along with its long list of special effects such as color boost, vignette, infrared, panography, frames, shapes, text, layers and collage. By the start of 2009, end users from the organizations that make up the NetHope network will also be able to access Picnik Premium by signing on with a valid member network email address.
"Visual communications are critical for conveying the importance of the work NGOs do around the world," said Monica Harrington, chief marketing officer of Picnik.com. "The Picnik team wanted to make this donation so that more than 300,000 workers who do humanitarian and conservation work throughout the developing world have access to image processing tools that can help them better communicate the wonderful work they do."
NetHope is a collaborative consortium made up of chief information officers and senior technical managers from leading international NGOs, including the Red Cross and Red Crescent Societies, CARE, Save the Children, Mercy Corps and the Wildlife Conservation Society. NetHope members work in partnership with each other and with private industry to maximize the impact of technology investments across the NetHope network.
"We're delighted that Picnik is making its Premium version available to our member organizations," said Bill Brindley, chief executive officer of NetHope. "NetHope has been strongly supported by major technology companies, including Cisco, Microsoft and Accenture, and to have a leading Web-based startup also join in supporting our mission says volumes about the technology industry's shared commitment to working collaboratively with the nonprofit sector to help solve huge problems around the globe."
Picnik, which was launched last year, is now the leading online photo editor, attracting more than 19 million visits a month from users in more than 200 countries. Picnik has won a number of industry honors and awards, including the MacWorld's Editors' Choice award or "the Eddy" in the Web category, the American Business Award's "Stevie" award for best overall Web site design, and the I.D. Magazine "Best of Class" award in the Interactive category. Earlier this year, Picnik was also the only photo site named to TIME magazine's annual list of the Top 50 Web sites.
About Picnik
Picnik.com gives real people photo-editing superpowers. Because Picnik lives online, users get fast, easy access to a powerful set of photo editing tools for editing, sharing, and printing images using any Internet browser (Internet Explorer, Firefox, Safari, Mozilla, etc.) on any computer platform (PC, Mac, Linux). The Premium version of Picnik, available through a $24.95 annual subscription, offers more of everything Picnik in an ad-free experience.
Picnik is fast, fun, and easy-to-use and is fully integrated with a wide variety of websites including Flickr, Facebook, Photobucket, MySpace, Webshots, Box.net, Picasa Web Albums and Lexmark. With Picnik, you can edit your photos wherever they are from wherever you are.
The Picnik team, headquartered in Seattle, is dedicated to making great, affordable software for real people.
For more information, please visit: http://press.picnik.com.
About NetHope
NetHope is a new-generation information and communications technology collaboration representing 25 leading international non-government organizations that work to solve humanitarian and conservation issues in the developing world. NetHope, which is headquartered in Washington, D.C., is made up of member agencies that work around the world in more than 150 countries. A complete listing of the member agencies is available at www.nethope.org/members.html and a complete listing of corporate supporters is available at www.nethope.org/support.html.
For more information about NetHope, please visit: www.nethope.org
Picnik Press Contact:
Erica Chandler
MWW Group
201.658.4037
[email protected]

NetHope Press Contact:
For questions or to arrange an interview with NetHope CEO Bill Brindley,
please contact [email protected].


Copyright @ Marketwire
Page: 1
Related Keywords:
Picnik.com, Internet/Web,Business,Internet,Web,EMail,Marketing,Mac,OS9,OSX,Marketwire,Internet Technology,Environmental,Business,Internet,Email,Children,Other,
---