PhoneGuard Product Suite at 2012 International Consumer Electronics Show Exhibiting With Cellairis in Booth #30951
(January 05, 2012)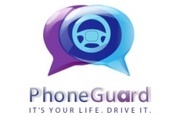 NEW YORK, NY -- (Marketwire) -- 01/05/12 -- PhoneGuard, Inc., a subsidiary of Options Media Group Holdings, Inc. (OTCQB: OPMG) (PINKSHEETS: OPMG), a leading provider of mobile applications software, today announced that the Company will showcase the PhoneGuard product suite at the 2012 International Consumer Electronics Show (CES) in Las Vegas, Nevada, on January 10 - 13, 2012. The International CES trade show hosts more than 330 technology companies and the latest cutting-edge electronic products.
PhoneGuard will exhibit its products alongside Cellairis Franchise Inc., which will market PhoneGuard's products at a growing number of Cellairis cellular accessory outlets around the country. The Cellairis booth will be located at booth #30951 in the South Hall Upper Level of the Las Vegas Convention Center.
"We look forward to showcasing our product suite and establishing new industry relationships at the CES trade show," said Keith St. Clair, Chairman of PhoneGuard. "PhoneGuard's participation at this prestigious event with its highly regarded partner Cellairis, will contribute to building awareness of the PhoneGuard product suite in the marketplace and the Company's mission to decrease distracted driving."
PhoneGuard's robust product suite includes "Personal Security" and "Text Responsibly" platforms, disabling texting, emailing and keyboard functions of a mobile phone while in a vehicle moving faster than 10 miles per hour. Application features available for PhoneGuard, PhoneGuard Family and Family Pro, as well as PhoneGuard Enterprise, include Panic Button, a pre-selected and programmed emergency call function that is activated by simply hitting one key, providing the person receiving the emergency call with a GPS location of the user; Text Block, which prevents the driver from texting while driving or using the phone's keyboard; Speed Control, which enables the phone's administrator to receive text message alerts showing the location and speed of the user's mobile phone; and GeoFencing, allowing the phone's administrator to select geographic boundaries and receive a text message if the phone strays outside of the boundaries. The development of the new Web Portal also gives users unique access to each of these features, as well as GPS locating.
For more information regarding PhoneGuard applications, visit www.PhoneGuard.com, www.facebook.com/PhoneGuard or on Twitter at @Phone_Guard.
About PhoneGuard, Inc.
PhoneGuard, Inc., a subsidiary of Options Media Group Holdings, Inc., is a leading provider of mobile applications software. The Company's flagship product, personal security and anti-texting while driving software application suite, is a next-generation software suite with the most robust set of features and functions available today. The software product, which is easily downloadable to mobile phones, allows for GPS tracking of the mobile device in order to calculate the rate of speed of travel. Above certain predetermined speeds, the software will lock the keyboard and prevent the user from emailing, surfing the web or texting. While PhoneGuard's Software is designed to prevent texting while driving, it also offers parents and employers the ability to monitor the driving habits of mobile phone users in order to prevent speeding. www.PhoneGuard.com.
About Cellairis
At Cellairis, we protect your tech in style! What began as a single, stand-alone unit over 10 years ago is fast becoming the nation's most trusted cellular accessory specialty retailer. Cellairis provides innovative and fashion-forward cases and accessories for all of your mobile devices and tablets. Recently ranked #9 on Franchise Times 2009 "Fast 55" and quickly approaching the opening of their seven hundredth store location across the United States, Canada, and the United Kingdom, Cellairis continues to deliver exceptional, personalized service online and at all of their convenient, cutting-edge store locations.
Cellairis is committed to creating quality products that are socially meaningful and work to enhance the lifeline of your devices. With Cellairis, come to expect more. For more information on Cellairis, please visit www.cellairis.com.
Forward Looking Statements
This press release contains forward-looking statements. Forward-looking statements can be identified by words such as "anticipates," "intends," "plans," "seeks," "believes," "estimates," "expects" and similar references to future periods. Forward-looking statements are based on our current expectations and assumptions regarding our business, the economy and other future conditions. Because forward-looking statements relate to the future, they are subject to inherent uncertainties, risks and changes in circumstances that are difficult to predict. Our actual results may differ materially from those contemplated by the forward-looking statements. We caution you therefore against relying on any of these forward-looking statements. They are neither statements of historical fact nor guarantees or assurances of future performance. Further information on Options Media's risk factors is contained in its filings with the Securities and Exchange Commission including its Form 10-K for the year ended December 31, 2010. Any forward-looking statement made by Options Media in this press release speaks only as of the date on which it is made. Factors or events that could cause actual results to differ may emerge from time to time, and it is not possible to predict all of them. The Company undertakes no obligation to publicly update any forward-looking statement, whether as a result of new information, future developments or otherwise, except as may be required by law.
Media Contact:
Amity Gay/Kelli Schindelegger
The Zimmerman Agency
(850) 668-2222
Email Contact

Investor Relations Contact:
Stephanie Prince / Jody Burfening
Lippert/Heilshorn & Associates, Inc.
(212) 838-3777
Email Contact


Copyright @ Marketwire
Page: 1
Related Keywords:
PhoneGuard, Inc., , Family, Internet, Parents, Family, Digital Media Software, Communications, Web, Accessories, Applications, Security, Family, Social Media, Canada, USA, Marketwire, Inc., , CES Attendees, Consumer Electronics, Communications Technology, Internet Technology, Business, england, Family, Parents, Other,
---