Phoenix Marketing Finds Price Points -- High or Low -- Drive Successful Fast Food Advertising
(April 19, 2012)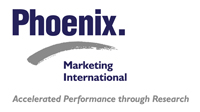 RHINEBECK, NY -- (Marketwire) -- 04/19/12 -- Using their recently launched AdPi® (Advertising Performance Indicator) Express ad testing service, Phoenix Marketing International finds that the inclusion of specific pricing is a key factor of high performing quick service restaurant advertising.
Phoenix recently tested eight television ads for national restaurant brands such as Wendy's, Subway, Burger King, KFC, and Arby's. Top ranked spots included Wendy's "$0.99 value menu," Subway's "$3 flatbread" and Subway's "$5 footlong" ads, all with scores significantly higher than Phoenix's QSR advertising norms. In addition to strong creative, what differentiates these top ads from the rest is their ability to weave in a value message with appetizing food items and a positive dining experience. If executed correctly, value messaging can work even with higher price points: KFC's "$11 bucket" spot came in a close fourth despite its relatively higher price. In contrast, most of the ads without price points proved to be weaker performers, even if they showcased premium, appealing food items and conveyed a pleasant dining experience.
Phoenix's AdPi® Express also uncovered demographic differences in response to these value ads: women responded better to advertising featuring healthier menu choices such as Subway's "$3 flatbread" and family items such as KFC's "$11 bucket," while men tended to favor hearty and super value choices such as Subway's "$5 footlong" or Wendy's "$0.99 value menu."
Wendy's "Where's the Beef" ad excelled with a strong nostalgic appeal among consumers over 35 who rated it highly in terms of food portrayal and dining experience. Despite this, it lacked a price point and missed the opportunity to be a top performer.
AdPi® Express offers restaurant brands the ability to get detailed, actionable insights in 24 hours for up to 4 television ads, at a price point of $9500. This cost-effective advertising testing approach is a quick way for clients to assess ad performance, conduct in-market disaster checks, make ad rotation decisions, and compare their ad results to key competitors.
AdPi® Express surveys a minimum of 200 consumers, providing quantitative diagnostic results. Qualitative insights are also included, using a word cloud format that presents respondent verbatims around likeability and message clarity.
You can register to get a sample report at: www.phoenixmi.com/adpiexpress/
Contact info:

Patrick J. Gorman
Telephone: (570) 468-2772
Email Contact


Copyright @ Marketwire
Page: 1
Related Keywords:
Phoenix Marketing International, Marketwire, , Television, disaster, Family, Men, Women,
---