Persistent Systems and Proactive Partner to Offer Intelligent, Economical Migration to the Cloud
Proven Cloud Analytic Tool Enables SMBs to Embrace Cloud With Confidence
(November 15, 2011)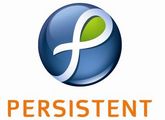 SAN JOSE, CA and BOSTON, MA -- (Marketwire) -- 11/15/11 -- Persistent Systems (BOMBAY: PERSISTENT) (NSE: PERSISTENT), the leader in outsourced software product development services, and Proactive Education, Inc. (Proactive), a Cloud solution services and project management firm, today announced a partnership designed to enable small and medium sized businesses (SMBs) to rapidly, intelligently and economically migrate their software and applications to the cloud with confidence. Today's partnership announcement builds on successful joint customer deployments of Business Intelligence (BI) and custom business solutions utilizing predictive analytics and other advanced database technologies exclusively in a cloud environment.
According to a recent Forrester Research report, 'Sizing the Cloud,' the global cloud computing market is expected to reach $241 billion in 2020 compared to $40.7 in 2010, foreseeing the cloud as evolving into a significant contributor to the size and growth of the tech industry overall.
Proactive will utilize Persistent Systems' proven Cloud Assessment Tool (CAT) to provide SMBs with an accurate assessment of 'cloud-worthy' applications that can be migrated to the cloud. Whereas most cloud assessment offerings available today work in a single dimension, CAT takes into consideration both the business criticality and the actual workload of an application. Used by leading enterprises around the world, CAT defines business heuristics, understands application workload patterns and categorizes applications that can be migrated to the cloud over a period of four to five weeks.
"We are delighted to partner with and leverage Persistent Systems' enterprise cloud expertise in helping our SMB clients migrate to the cloud," said Michael Stankiewicz, President and CEO, Proactive. "By using Persistent Systems' CAT, we can help our SMB clients identify exactly what needs to be migrated to the cloud and showcase its benefits. CAT provides insight into operational benefits and gives an economical analysis of the expected ROI and continued savings."
"It is our pleasure to partner with Proactive, a strategic cloud solution services company specifically focused on the SMB market," said Ranga Puranik, Executive Vice President, New Business Initiatives and Portfolio, Persistent Systems. "SMBs want to take advantage of the flexibility and scalability that the cloud offers, but they just don't know how to get started. By leveraging our respective strengths, Persistent Systems and Proactive are providing an invaluable SMB cloud service."
About Persistent Systems:
Established in 1990, Persistent Systems (BOMBAY: PERSISTENT) (NSE: PERSISTENT) is recognized as an award-winning technology company specializing in software product development services. With 6,600 employees, innovative business models, and reusable assets and frameworks, Persistent helps customers increase revenues and margins, and enhance brand value. Persistent Systems has delivered over 3,000 software product releases in their last five years and has 300 customers. The company has developed proven processes for the entire product lifecycle which reduce time-to- market while delivering consistent quality and customer satisfaction -- as evidenced by customer partnerships that span many years. For more information, please visit: www.persistentsys.com
Forward-looking and Cautionary Statements: For risks and uncertainties relating to forward-looking statements, please visit: www.persistentsys.com/Portals/0/forward_looking_cautionary_statement.shtml
About Proactive:
Proactive Education, Inc. is a solution services and project management firm for small to medium businesses looking to migrate software and applications to the cloud. As a privately held company since 2006, Proactive has provided technology vision and knowledge of cloud products, integration, and operations helping eliminate the doubts and worries of migrating to the cloud through targeted roadmaps and project plans. Using cloud service partners and industry leading cloud analytical tools, Proactive develops clear migration strategies educating its clients about the cloud and cloud services.
Another key to Proactive's success is its access to expert software design resources and integration support for a complete cloud migration model that is well positioned in the cloud services marketplace. For more information, please visit: www.proactive-cloud.com
Add to Digg Bookmark with del.icio.us Add to Newsvine
Contacts:
Persistent Systems
Amrita Joshi
Email Contact
+ 1.530.304.9026

Pinal Patil
Email Contact
+ 91.99229.27191

Proactive Education, Inc.
Michael Stankiewicz
Email Contact
+1.800.550.0256

Dwight Fronsdah
Email Contact
+1.800.550.0256


Copyright @ Marketwire
Page: 1
Related Keywords:
Persistent Systems, Proactive Education, Inc., Cloud Computing, SMB, Cloud Assessment Tool, Marketwire, Inc., ,Business,Other,
---