Persistent Systems Develops Exploriments Mobile Learning Apps for Global iPad Community
(January 12, 2012)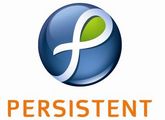 SAN JOSE, CA -- (Marketwire) -- 01/12/12 -- Persistent Systems (BOMBAY: PERSISTENT) (NSE: PERSISTENT), the leader in outsourced software product development services, today announced the launch of 12 mobile science learning apps for IL&FS Education's Exploriments platform for the global iPad user community. IL&FS Education selected Persistent Systems as its technology partner of choice for its expertise in end-to-end mobile app development. IL&FS Education and Persistent plan to develop more than 400 Exploriments learning apps for the iPad and support IL&FS Education's go-to-market strategy.
With over 40 million iPads sold, iPad offers a unique education platform for teachers and students around the world. Exploriments on the iPad now offers a never before experience, highly intuitive and interactive learning environment for science and math. Exploriments iPad apps use simulations, interactivity, and a simplified touch-n-move feature to create a fun and interactive virtual environment where students can easily learn the concepts of science anywhere, anytime. Within weeks of the launch, Exploriments has already seen a significant number of downloads from customers globally.
"We are very excited to roll-out our first phase of Exploriments iPad apps in the market," said Rushikesh Bandekar, Vice President and Head of Technology Products, IL&FS Education. "IL&FS Education and Persistent Systems bring together years of experience in education and mobile technology to create Exploriments iPad Apps that fully exploit all the features of this popular form factor and significantly enhance the learning experience of students and teachers."
With Exploriments, IL&FS Education offers a unique pedagogy to the mobile platform providing an easily accessible, intuitive teaching and learning environment. The Exploriments apps are being developed at Persistent's iPhone and iPad Center of Excellence (CoE). The CoE supports Persistent's vision to be the preferred engineering partner for customized mobile applications on the iPhone and iPad platform.
"We are delighted to partner with IL&FS Education to offer Exploriments based mobile learning applications to students globally," said Dr. R Venkateswaran, Sr. Vice President, Head of Strategic Business at Persistent Systems. "Persistent is committed to staying ahead of the curve with our in-depth understanding of the iPhone and iPad application software development ecosystem. Using our expertise in iPad app development, Persistent has developed compelling, intuitive, user-friendly applications that were not previously available in the market."
Explore the various Exploriments - Science apps in Motion, Fluids, Electrostatics, Electricity, and Force by visiting the iStore.
About Persistent Systems:
Established in 1990, Persistent Systems (BOMBAY: PERSISTENT) (NSE: PERSISTENT) is a global company specializing in software product development services. For more than two decades, Persistent has been an innovation partner for the world's largest technology brands, leading enterprises and pioneering start-ups. With a global team of 6,600+ employees, Persistent has 300+ customers spread across North America, Europe, and Asia. Today, Persistent focuses on developing best-in-class solutions in four key next-generation technology areas: Cloud Computing, Mobility, BI & Analytics, Collaboration across technology, telecommunications, life sciences, consumer packaged goods, banking & financial services and healthcare verticals. For more information, please visit: www.persistentsys.com
About IL&FS Education:
IL&FS Education is the social infrastructure initiative of IL&FS India, one of the leading infrastructure development and finance companies in India. Established in 1997, IL&FS Education promotes Education, Employability, and Empowerment, through proven expertise in the field of education, skill development, industrial cluster development, health initiatives, e-governance and financial inclusion. Visit us at www.ilfsets.com
Forward-looking and Cautionary Statements: For risks and uncertainties relating to forward-looking statements, please visit: www.persistentsys.com/Portals/0/forward_looking_cautionary_statement.shtml
Add to Digg Bookmark with del.icio.us Add to Newsvine
Media Contacts:
Pinal Patil
Persistent Systems
Email Contact
+ 91.99229.27191


Copyright @ Marketwire
Page: 1
Related Keywords:
Persistent Systems, Exploriments, iPad, iPhone, mobile app development, Math iPad apps, Science iPad apps , India, Marketwire, , Apple Computer, Financial, Application Software, Computer Science, Business, Science, india, Teachers,
---