Pegasystems to Host Conference on Government Systems Modernization and Transformation
(October 19, 2011)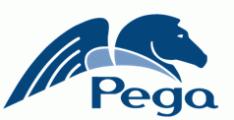 CAMBRIDGE, MA -- (Marketwire) -- 10/19/11 -- Pegasystems Inc., (NASDAQ: PEGA), the leader in Business Process Management (BPM) and software for customer centricity, today announced it will host a free one-day educational conference on October 28 that highlights recent innovations in systems modernization and transformation in the public sector. The conference, being coordinated with State of Texas Department of Information Resources (DIR), is geared for agency and IT professionals working within state and local government.
The event includes presentations, networking, question-and-answer periods and case study solution demonstrations. Dr. Setrag Khoshafian, Chief Evangelist and VP of BPM Technology at Pegasystems and author of Service Oriented Enterprises, will deliver a session on accelerating agency modernization and transformation, starting by first closing the gap between business and IT. Emily Burns, Principal, Product Marketing at Pegasystems, will discuss why leveraging dynamic case management is critical for government agencies. Both will highlight case studies that demonstrate the effectiveness of this approach.
The DIR, which informs state agencies and universities of technology opportunities in order to achieve greater efficiencies and streamline operations, is serving as an educational sponsor for the conference. It is awarding three hours of continuing education credit for the morning sessions. Please visit here for a complete agenda, and here to register for the event.
When: Friday, October 28, 2011, 8:30 AM - 4:30 PM Central Time
Where: The Commons Center
J.J. Pickle Research Campus
University of Texas at Austin
10100 Burnet Road
Austin, Texas
Quote & Commentary:
Dave Dantus, Director, Public Sector Solutions, Pegasystems
"At a time when government agencies are feeling enormous pressures and constrained resources, it's important to not only provide value through solutions, but to also enable collaborative efforts and on-going education to our clients in the public sector. Now, more than ever, these agencies are looking for more efficient ways to more effectively manage a wide array of programs and simultaneously become more agile."
Supporting Resources:
To see more about Pega's government-focused solutions, visit: http://www.pega.com/solutions/by-industry/government
To read a blog about public sector visit: http://www.pega.com/community/pega-blog/37166
For more information on Dr. Khoshafian's new book, "BPM: The Next Wave for Business Applications," visit: http://www.pega.com/products/bpm/setrag-khoshafian-bpm-the-next-wave-book
RSS Feeds for Pegasystems Press Releases, Pegasystems Media Coverage and Pegasystems Events
About Pegasystems
Pegasystems, the leader in business process management and software for customer centricity, helps organizations enhance customer loyalty, generate new business, and improve productivity. Our patented Build for Change® technology speeds the delivery of critical business solutions by directly capturing business objectives and eliminating manual programming. Pegasystems enables clients to quickly adapt to changing business conditions in order to outperform the competition. For more information, please visit us at www.pega.com.
Add to Digg Bookmark with del.icio.us Add to Newsvine
Press Contacts:
Brian Callahan
Pegasystems Inc.
[email protected]
(617) 866-6364
Twitter: http://twitter.com/pegasystems

Kim Baker
PAN Communications
[email protected]
(617) 502-4300


Copyright @ Marketwire
Page: 1
Related Keywords:
Pegasystems, PEGA, BPM, CRM, case management, business process management, citizen benefit delivery , Applications,Sales & Marketing,Education,Networking,Business Issues,Management,IT Professionals,Pro AV,Management,Presentors,Business,Programming,Marketing,Authoring/Programming,Business Issues,Presentation,Marketing,Marketwire, Inc., ,Business,
---