Pegasystems Thought Leader to Speak at Project Management Institute on March 21
(March 12, 2012)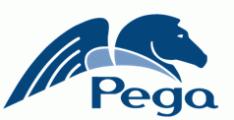 CAMBRIDGE, MA -- (Marketwire) -- 03/12/12 -- Pegasystems Inc. (NASDAQ: PEGA), the leader in Business Process Management (BPM) and software for customer centricity, today announced that industry expert Dr. Setrag Khoshafian, Chief Evangelist and VP of BPM Technology at Pegasystems, will speak at the Project Management Institute (PMI) New York chapter on March 21.
Dr. Khoshafian will discuss how BPM technology drives business transformation across numerous industries with significant improvements in productivity, customer satisfaction and increased sales. To register, please visit here.
PMI is the largest global professional association dedicated to the profession of project management, and the New York chapter is one of its largest chapters, with nearly 3,000 members representing approximately 300 companies, including many Fortune 500 organizations.
Where:
Microsoft Office
1290 Avenue of the Americas (6th Avenue)
New York
When:
5:30 p.m. to 7:30 p.m., Wednesday, March 21, 2012
What:
Dr. Khoshafian will discuss the concrete benefits of BPM for business, operations and IT, as well as modernization with re-use and specialization of solutions across the enterprise. He will also share best practices and case studies in a session titled, "Business Transformation through BPM Suites."
Who:
One of BPM's pioneers, Dr. Khoshafian is the author of several books, blogs and educational video tutorials on computing and BPM, including the book BPM The Next Wave for Business Applications. For the past 25 years he has invented, architected and led the development of several BPM solutions, as well as advanced database management systems research and development projects.
Supporting Resources:
To read more about Pega customers' successes, visit: http://www.pega.com/about-us/company/customers
To read Dr. Khoshafian's blog, visit: http://www.pega.com/community/pega-blog/33684
RSS Feeds for Pegasystems Press Releases, Pegasystems Media Coverage and Pegasystems Events
About Pegasystems
Pegasystems, the leader in business process management and software for customer centricity, helps organizations enhance customer loyalty, generate new business, and improve productivity. Our patented Build for Change® technology speeds the delivery of critical business solutions by directly capturing business objectives and eliminating manual programming. Pegasystems enables clients to quickly adapt to changing business conditions in order to outperform the competition. For more information, please visit us at www.pega.com.
Press Contacts:
Brian Callahan
Pegasystems Inc.
brian.callahan@pega.com
(617) 866-6364
Twitter: http://twitter.com/pegasystems

Kim Leadley
PAN Communications
pega@pancomm.com
(617) 502-4300


Copyright @ Marketwire
Page: 1
Related Keywords:
Pegasystems, PEGA, BPM Pega BPM, CRM, dynamic case management, business process management, Sales, CRM - Customer Relationship Management, Sales & Marketing, Database, Management, Sales, Sales, Marketwire, , Business,
---