Pegasystems Teams With Transport Management Centre
Pega Technology Enables Rapid Business Transformation
(July 15, 2012)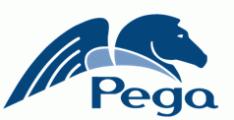 SYDNEY, AUSTRALIA -- (Marketwire) -- 07/15/12 -- Pegasystems Inc. (NASDAQ: PEGA), the leader in Business Process Management (BPM) and software for customer centricity, today announced that the Transport Management Centre (TMC) will work with Pegasystems to help improve its incident management capability.
The TMC is a key part of the newly-established Transport for NSW (TfNSW), the state government authority dedicated to improving customer experience on the NSW transport network. The TMC is focused on enhanced transport co-ordination services while monitoring and managing the NSW road network to minimise delays and provide timely and accurate information to transport users.
The new Fault Management System (FMS) -- the first business system to be installed using Pega technology -- will deliver an agile, integrated system for managing intelligent transport system (ITS) faults.
The FMS has been designed to more effectively manage faults through to their resolution through capabilities including job authorisation, allocation of identified faults to field staff, service level tracking, escalation and prioritisation of faults and remote access for on-site technicians.
The new technology is designed to better manage operational resources, allow further ITS changes to be readily incorporated, improve asset management, reduce operating costs and allow stronger communication with field technicians via remote access or dispatch.
Luke McCormack, Vice President & Managing Director, Asia Pacific, Pegasystems, said that the partnership with the TMC is representative of the organisation's focus on using technology to create effective and efficient solutions.
"More and more government agencies are leveraging Pegasystems technology to provide citizen services and to deliver measurable benefits in a compliant manner," said Mr. McCormack. "They are achieving rapid returns and increased efficiencies by automating manual processes and modernising legacy systems in complex, siloed environments."
Future plans for the TMC's use of Pega technology include a new callouts system, designed to contract resources from the public and private sectors to assist in the management of transport incidents. This will be the first planned stage in replacing the TMC's Incident Management Systems.
RSS Feeds for Pegasystems Press Releases, Pegasystems Media Coverage and Pegasystems Events
About Pegasystems
Pegasystems, the leader in business process management and software for customer centricity, helps organizations enhance customer loyalty, generate new business, and improve productivity. Our patented Build for Change® technology speeds the delivery of critical business solutions by directly capturing business objectives and eliminating manual programming. Pegasystems' flexible on-premise and cloud-based solutions enable clients to quickly adapt to changing business conditions in order to outperform the competition. For more information, please visit us at www.pega.com.
Add to Digg Bookmark with del.icio.us Add to Newsvine
Press Contacts:

Brian Callahan
Pegasystems Inc.
[email protected]
(617) 866-6364
Twitter: @pegasystems

Christa Conte
Hotwire PR
[email protected]
(646) 738-8962


Copyright @ Marketwire
Page: 1
Related Keywords:
Pegasystems, Pega, BPM, CRM, dynamic case management, business process management, Pega BPM , Management,Australia,Marketwire, Inc.,Business,
---