Pegasystems Extends Social Media Capabilities With Latest Customer Service Solution
Offering Enables Organizations to Seamlessly Monitor, Analyze, and Act on Social Media Interactions
(October 31, 2011)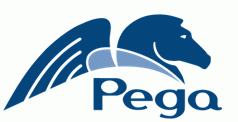 CAMBRIDGE, MA -- (Marketwire) -- 10/31/11 -- Pegasystems Inc. (NASDAQ: PEGA), the leader in Business Process Management (BPM) and software for customer centricity, today announced significant enhancements to the company's Customer Process Manager™ (CPM) customer service solution that extend the product's capabilities in monitoring and acting on social media, offering true multi-channel support for customer inquiries and interactions.
Pega CPM's process-centric capabilities maximize the value of every customer interaction across all communication channels including social and mobile. The solution provides a state-of-the-art customer service solution that automates critical interaction activities and reduces manual and inconsistent treatments. Pega CPM seamlessly integrates to existing systems to accelerate deployments and provide service staff access to key customer information in every inquiry, boosting service quality and driving greater efficiency throughout the enterprise.
Recognized as a leader in Customer Service Solutions, CPM utilizes Pega's patented Build for Change® technology to provide staff the right information at the right time, delivering a superior customer experience and a dramatic increase in productivity. The new capabilities uniquely enable organizations to provide personalized customer service and realize a rapid return on investment. With industry-leading case management functionality, businesses can now manage and automate complex interactions that frequently extend beyond the contact center and into the back-office.
Highlights/Key Facts:
Pega CPM now includes the following new capabilities in its industry-leading offering:
New Social Media Capabilities - Connect social media interactions into the enterprise. Listen, analyze and act on communications in key social media outlets, including LinkedIn, Twitter, and Facebook, among others. The solution seamlessly blends social media with traditional channel communications and extends customer profiles to include social information.
Improved Automation - Enhanced case management functionality improves the ability to automate work across legacy systems, driving optimized business configuration and cost savings across the enterprise.
New Productivity Tools for Managers - New account manager portal maximizes real-time visibility into account relationships across the enterprise, including RSS feeds to provide access to recent customer news. My Favorites feature allows users to flag favorites for instant access from a dashboard gadget.
Quotes & Commentary:
"Today's organizations are driving competitive advantage based on the level of service that they are able to provide to their clients," said Neal Beliveau, director of product management for customer service solutions at Pegasystems. "In addition to the new social media and case management features, we have focused the latest enhancements to our CPM solution on making the product easier to use and simpler to deploy, so that organizations can achieve customer centricity and take full advantage of the increasing demands that their clients place on their business."
RSS Feeds for Pegasystems Press Releases, Pegasystems Media Coverage and Pegasystems Events
About Pegasystems
Pegasystems, the leader in business process management and software for customer centricity, helps organizations enhance customer loyalty, generate new business, and improve productivity. Our patented Build for Change® technology speeds the delivery of critical business solutions by directly capturing business objectives and eliminating manual programming. Pegasystems enables clients to quickly adapt to changing business conditions in order to outperform the competition. For more information, please visit us at www.pega.com.
All trademarks are the property of their respective owners.
The information contained in this press release is not a commitment, promise, or legal obligation to deliver any material, code or functionality. The development, release and timing of any features or functionality described remains at the sole discretion of Pegasystems. Pegasystems specifically disclaims any liability with respect to this information.
Press Contacts:
Brian Callahan
Pegasystems Inc.
[email protected]
(617) 866-6364
Twitter: http://twitter.com/pegasystems

Kim Leadley
PAN Communications
[email protected]
(617) 502-4300


Copyright @ Marketwire
Page: 1
Related Keywords:
Pegasystems Inc., Marketwire, Inc., , Business,
---