Pegasystems Expands Current Share Repurchase Program
(November 09, 2011)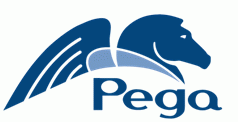 CAMBRIDGE, MA -- (Marketwire) -- 11/09/11 -- Pegasystems (NASDAQ: PEGA), the leader in Business Process Management (BPM) and software for customer centricity, today announced that its Board of Directors has authorized an expansion of the Company's current share repurchase program (the "Current Repurchase Program"). Under this expansion, the expiration date of the Current Repurchase Program has been extended from December 31, 2011 to December 31, 2012, and $15 million in repurchases of the Company's common stock between November 9, 2011 and December 31, 2012 has been approved, over and above the amounts repurchased through November 8, 2011. This expansion is effective as of November 8, 2011. Through November 8, 2011, the Company had repurchased 103,814 shares under the Current Repurchase Program, for an average price of $36.86 per share.
At the Company's discretion, the purchases will be made from time to time on the open market or in privately negotiated transactions. Shares may be repurchased in such amounts as market conditions warrant, subject to regulatory and other considerations.
The Company has established a pre-arranged stock repurchase plan, intended to comply with the requirements of Rule 10b5-1 under the Securities Exchange Act of 1934, as amended, and of Rule 10b-18 of the Exchange Act (the "10b5-1 Plan"). Shares that are repurchased under the 10b5-1 Plan will be repurchased under the Current Repurchase Program.
Any actual repurchases under the Current Repurchase Program will be disclosed in the Company's annual reports on Form 10-K and quarterly reports on Form 10-Q filed with the Securities and Exchange Commission for the quarterly periods ending between December 31, 2011 and December 31, 2012.
RSS Feeds for Pegasystems Press Releases, Pegasystems Media Coverage and Pegasystems Events
About Pegasystems
Pegasystems, the leader in business process management and software for customer centricity, helps organizations enhance customer loyalty, generate new business, and improve productivity. Our patented Build for Change® technology speeds the delivery of critical business solutions by directly capturing business objectives and eliminating manual programming. Pegasystems enables clients to quickly adapt to changing business conditions in order to outperform the competition. For more information, please visit us at www.pega.com.
All trademarks are the property of their respective owners.
The information contained in this press release is not a commitment, promise, or legal obligation to deliver any material, code or functionality. The development, release and timing of any features or functionality described remains at the sole discretion of Pegasystems. Pegasystems specifically disclaims any liability with respect to this information.
Press Contacts:
Brian Callahan
Pegasystems Inc.
brian.callahan@pega.com
(617) 866-6364
Twitter: @pegasystems
http://twitter.com/pegasystems

Kim Leadley
PAN Communications
pega@pancomm.com
(617) 502-4300


Copyright @ Marketwire
Page: 1
Related Keywords:
Pegasystems Inc., Marketwire, Inc., , Business, Other,
---