Pegasystems Announces Wipro as Platinum Partner for Providing BPM Solutions to Global Customers
(June 01, 2012)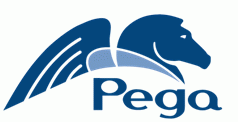 CAMBRIDGE, MA -- (Marketwire) -- 06/01/12 -- Pegasystems Inc. (NASDAQ: PEGA), the leader in Business Process Management (BPM) and software for customer centricity, today announced that Wipro Technologies, the Global Information Technology, Consulting and Outsourcing business of Wipro Limited (NYSE: WIT) is now a platinum partner of Pegasystems.
This partnership will enable Wipro and Pegasystems to provide world class BPM solutions to customers across the globe. The alliance aims to explore synergies between Wipro and Pegasystems to build "customer-centric" BPM solutions by focusing on world class delivery and a heightened focus on building strong Pegasystems competencies.
Pegasystems' product suite is ranked by leading analysts as among the best in the BPM industry. Wipro's BPM service offerings in consulting and implementation along with strong domain skills across verticals like Banking and Financial Systems, Insurance, Securities and Capital Markets, Energy and Utilities, Telecom, Healthcare and Life Sciences, Retail, and Manufacturing make the alliance with Pegasystems compelling for clients. The complementary nature of strengths, skills and synergies make this partnership of significant value to customers. In addition, Wipro and Pegasystems aim to work on joint solution offerings on the next generation of BPM solutions and frameworks. This partnership is an exemplary testimonial of the commitment and excellent collaboration between Wipro and Pegasystems.
Bhanu Murthy BM, Senior Vice President and Global Head, Business Application Services, Wipro Technologies, said, "We are increasingly working with our customers to enable business process transformations as they increase their focus towards better customer experience and higher process efficiencies. We have built unique process assets integrating process maps and key technology components, for specific business processes in leading industries. Leveraging our process assets and applying BPM as an approach to business process transformation, is well-suited to design differentiated and innovative processes that need to change frequently in response to business requirements. In partnership with Pega, we will offer advanced BPM solutions, built on their robust platform that will enable our customers to find new ways to optimize, manage and accelerate process change. We are very excited to take the Wipro and Pega partnership to the next level."
John Barone, Vice President of Global Strategic Alliances at Pegasystems, commented, "This is a key milestone in the journey of the Wipro and Pega partnership. With this alliance, we aim to provide customers the best BPM solutions and services to help solve process related challenges at many of the world's leading organizations. Wipro and Pega will be able to offer products and services of exceptional value across the BPM life cycle. These offerings cover a wide range of industry verticals and aim to solve a diverse set of business challenges for our joint clients."
RSS Feeds for Pegasystems Press Releases, Pegasystems Media Coverage and Pegasystems Events
About Wipro Limited (NYSE: WIT)
Wipro provides comprehensive IT solutions and services, including systems integration, Information Systems outsourcing, IT enabled services, package implementation, software application development and maintenance, and research and development services to corporations globally. Wipro Limited is the first PCMM Level 5 and SEI CMM Level 5 certified IT Services Company globally. Wipro also has a strong presence in niche market segments of Infrastructure Engineering and Consumer Products & Lighting. For more information, please visit our websites at www.wipro.com.
About Pegasystems
Pegasystems, the leader in business process management and software for customer centricity, helps organizations enhance customer loyalty, generate new business, and improve productivity. Our patented Build for Change® technology speeds the delivery of critical business solutions by directly capturing business objectives and eliminating manual programming. Pegasystems' flexible on-premise and cloud-based solutions enable clients to quickly adapt to changing business conditions in order to outperform the competition. For more information, please visit us at www.pega.com.
All trademarks are the property of their respective owners.
Press Contacts:
Brian Callahan
Pegasystems Inc.
[email protected]
(617) 866-6364
Twitter: http://twitter.com/pegasystems

Kim Leadley
PAN Communications
[email protected]
(617) 502-4300


Copyright @ Marketwire
Page: 1
Related Keywords:
Pegasystems Inc., Manufacturing,Manufacturing/Production,Insurance,Manufacturing,Productivity Applications,Business Issues,IT Management,Insurance,Management,Marketwire, Inc.,IT (Information Technology),Financial,Computer Science,Business,
---