Pegasystems Announces Sales Force Automation for Relationship Selling
Addresses agility and personalization gaps that exist in competitive offerings
(June 18, 2012)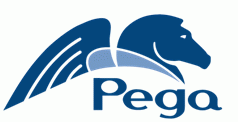 CAMBRIDGE, MA -- (Marketwire) -- 06/18/12 -- Pegasystems Inc. (NASDAQ: PEGA), the leader in Business Process Management (BPM) and a leader in Customer Relationship Management (CRM), today announced major new capabilities in its Sales Force Automation solution. Pega Sales Force Automation™ (Pega SFA) exceeds traditional SFA functions by optimizing complex and challenging sales processes. Unlike competitive software, Pegasystems gives sophisticated organizations the ability to tailor processes for different lines of business, territories, products and customer segments. Pega's CRM solutions -- SFA, marketing and customer service -- are based on its award-winning unified platform that includes process and case management. All solutions are offered on the cloud, on-premise and in hybrid deployments.
Global organizations are expressing growing frustration with siloed SFA software. Enterprises with complex products also need to ensure that sales personnel adhere to their best practice sales processes. Industry analysts report that even those using the latest SFA solutions can still take seven months to get sales staff up to speed. Pega SFA was designed to solve these problems and deliver the sales force optimization required by large sophisticated enterprises. Pega SFA goes beyond traditional SFA to:
Intelligently guide sales representatives through interactions with customers and prospects
Design and execute relationship sales strategies to maximize customer lifetime value
Dynamically adapt sales processes for different contexts and situations
Automate cross-functional sales-related tasks, such as approvals and order fulfillment
Promote regulatory compliance
Support complex product offerings and bidding processes
Pega SFA optimizes complex sales tasks such as lead assignment, opportunity escalation and correspondence. The solution ensures that all participants -- marketing, legal, finance, and partners -- are involved when required to build relationships and close deals. Pega SFA easily integrates with existing systems to give maximum visibility across disconnected operational silos that traditionally impede the sales process. With Pega SFA, every sales representative becomes more effective at closing deals and building customer relationships that last a lifetime.
Pega SFA, along with Pegasystems' solutions for Customer Service and Marketing Automation, was recently showcased and demonstrated at the company's annual PegaWORLD user conference, the BPM industry's premier event which took place June 3-5, 2012 in Dallas, Texas. The conference showcased leading organizations using Pega to achieve customer centricity, drive revenue growth, and improve productivity. This year's agenda included more than 40 presentations and participation from many of the world's foremost companies.
Quotes & Commentary:
"Until now, there were no sales force automation solutions available for large, sophisticated enterprises to manage their sales process to ensure more deals were closed, and more sales representatives were effective at building lasting customer relationships," said Steve Kraus, senior director of product marketing at Pegasystems. "There is tremendous irony in the labeling of current offerings in the market as 'sales force automation' solutions. These solutions are in fact primarily contact and lead tracking systems. What large organizations really want is to be able to create, evolve and continuously improve their relationships with their customers and to leverage their unique sales process as a key differentiator. How you sell is as important as what you sell. With Pega SFA sales representatives can now focus on what matters most: selling deals and building relationships."
"The enterprise sales force automation market has been noticeably under-served by antiquated approaches to sales force automation," said Alan Trefler, Founder and CEO of Pegasystems. "Our Build for Change® approach puts the 'R' back into CRM. We make it easier for sophisticated organizations to focus on optimizing a customer-centric sales process that creates long-term relationships, rather than short-term sales transactions. As the leader in process management, we believe we are in a good position to offer a new and exciting alternative to the one-size fits all technology currently offered by our competitors."
Supporting Resources:
RSS Feeds for Pegasystems Press Releases, Pegasystems Media Coverage and Pegasystems Events
About Pegasystems
Pegasystems, the leader in business process management and software for customer centricity, helps organizations enhance customer loyalty, generate new business, and improve productivity. Our patented Build for Change® technology speeds the delivery of critical business solutions by directly capturing business objectives and eliminating manual programming. Pegasystems flexible on-premise and cloud-based solutions enable clients to quickly adapt to changing business conditions in order to outperform the competition. For more information, please visit us at www.pega.com.
All trademarks are the property of their respective owners.
The information contained in this press release is not a commitment, promise, or legal obligation to deliver any material, code or functionality. The development, release and timing of any features or functionality described remains at the sole discretion of Pegasystems. Pegasystems specifically disclaims any liability with respect to this information.
Press Contacts:
Brian Callahan
Pegasystems Inc.
brian.callahan@pega.com
(617) 866-6364
Twitter: http://twitter.com/pegasystems

Christa Conte
Hotwire PR
christa.conte@hotwirepr.com
(646) 738-8962


Copyright @ Marketwire
Page: 1
Related Keywords:
Pegasystems Inc., Sales, Marketing, CRM - Customer Relationship Management, Sales Force Automation, Finance, Sales & Marketing, Internet, Management, Finance/Accounting, Sales, CEO/CFO, Finance/Accounting, Sales, Pro AV, Management, Presentors, Business, Programming, Marketing, Authoring/Programming, Business Issues, Presentation, Marketing, Marketwire, Inc., Internet Technology, Business,
---