Pegasystems Announces Recipients of Partner Excellence Awards
Organizations Recognized for Delivering Excellence in Customer Success Through Comprehensive Implementation and Support Services
(January 10, 2012)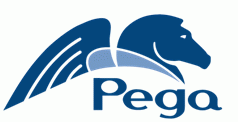 ORLANDO, FL -- (Marketwire) -- 01/10/12 -- Pegasystems Inc. (NASDAQ: PEGA), the leader in Business Process Management (BPM) and software for customer centricity, today announced the recipients of the company's first annual Partner Excellence Awards at a ceremony during the company's global sales conference yesterday. These awards recognize Pegasystems' partner organizations that drive customer success by delivering solutions that increase customers' agility and competitive edge.
Pegasystems global network of strategic alliance partners combine the value of Pega's award-winning products and solutions with their expertise and industry best practices to deliver a rapid return on investment to customers. Awards were presented across a number of categories and geographies. This year's awards and recipients include:
Excellence in Enterprise Solutions - Accenture
Excellence in Customer Centricity - Capgemini
Excellence in Business Transformation - Cognizant
Excellence in Practice Development - Cognizant
Excellence in Solution Development - Infosys
Excellence for Country Reseller - Lanit
Excellence in Thought Leadership - Mahindra Satyam
Excellence in Market Development - Tata Consultancy Services
Excellence in Solution Delivery - Virtusa
Pegasystems has established a broad range of partnerships designed to meet the needs of today's diverse global organizations. Pegasystems' partners possess unsurpassed industry knowledge, providing a skill set to help customers maximize the value of their solutions investment. With decades of experience delivering enterprise-level solutions, Pegasystems' network of global partners have developed best practices for systems integration and operational excellence.
Quotes & Commentary:
"Our alliance partners are a critical part of Pega's global team, as they are the teams on the ground at many of our customer sites," said John Barone, vice president of global strategic alliances at Pegasystems. "The partners that we have recognized with this year's Excellence Awards have achieved outstanding results by providing our customers with innovative solutions that have enabled them to transform their business processes to drive agility and a competitive edge. We congratulate all of this year's awards recipients, as they have demonstrated excellence in their Pega projects over the past year."
RSS Feeds for Pegasystems Press Releases, Pegasystems Media Coverage and Pegasystems Events
About Pegasystems
Pegasystems, the leader in business process management and software for customer centricity, helps organizations enhance customer loyalty, generate new business, and improve productivity. Our patented Build for Change® technology speeds the delivery of critical business solutions by directly capturing business objectives and eliminating manual programming. Pegasystems flexible on-premise and cloud-based solutions enable clients to quickly adapt to changing business conditions in order to outperform the competition. For more information, please visit us at www.pega.com.
All trademarks are the property of their respective owners.
Press Contacts:
Brian Callahan
Pegasystems Inc.
brian.callahan@pega.com
(617) 866-6364
Twitter: http://twitter.com/pegasystems

Kim Leadley
PAN Communications
pega@pancomm.com
(617) 502-4300


Copyright @ Marketwire
Page: 1
Related Keywords:
Pegasystems Inc., Marketwire, Inc., , Business,
---