Pegasystems Announces Next-Generation Marketing Solution
Unified, Multi-Channel Inbound and Outbound Marketing Can Increase Offer Acceptance Rates 300 Percent
(March 13, 2012)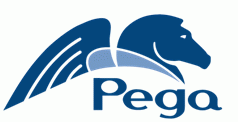 CAMBRIDGE, MA -- (Marketwire) -- 03/13/12 -- Pegasystems Inc. (NASDAQ: PEGA), the leader in Business Process Management (BPM) and software for customer centricity, today announced its next-generation marketing automation solution. Pega's Unified Marketing™ solution provides a next-best-action approach together with an analytics-based campaign management capability for acquisition, retention, upsell, and cross-sell initiatives. This enables marketers to execute customer-centric strategies that dramatically improve offer acceptance, decrease customer churn, and drive higher customer lifetime value.
The new Unified Marketing solution combines Pegasystems' highly successful, real-time inbound marketing capabilities with comprehensive outbound marketing capabilities on the same platform, enabling marketers to execute better and more complete customer-centric strategies across multiple channels. Built on Pegasystems' award-winning business process management platform, it also gives CMOs complete control of and visibility into their marketing operations, improving efficiency and reducing operating costs.
Industry analysts report that personalized and appropriate offers increase customer loyalty and revenues, and generate brand advocacy amongst consumers. Pegasystems' solutions have increased offer acceptance rates by up to 300 percent for some of the world's largest organizations. The new Unified Marketing offering includes capabilities that make it even easier for marketers to design and execute more personalized and relevant conversations with customers across all communication channels, including mobile and social media. The solution dynamically delivers one-to-one offers using Pega's decision engine, and provides a next-best-action advisor, which guides customer service and sales representatives through every client interaction.
Pega Unified Marketing is currently available as an on-premise or flexible, cloud-based solution. It will be showcased at this week's Gartner Customer 360 Summit in Orlando, Florida from March 14-16. Pegasystems is located in Booth #4 at the event.
Solution Highlights:
Pega's Unified Marketing solution:
Optimizes customer strategies through unified marketing programs and traditional campaigns
Guides service and sales representatives through every step of making and closing an offer
Seamlessly integrates into existing marketing infrastructures, including third-party solutions
Lowers IT costs, and provides the option of an advanced managed services cloud offering
Delivers dramatic improvements in operational efficiency
Quotes & Commentary:
"With nearly a decade of leadership leveraging our next-best-action technology, Pega solutions are driving dramatic improvements in offer acceptance rates and increasing customer lifetime value at many of the world's leading organizations," said Dr. Rob Walker, vice president of decision management and analytics at Pegasystems. "These companies have demonstrated that this game-changing approach, and the underlying customer analytics, is enabling them to dramatically increase revenue and customer satisfaction at the same time. Unified Marketing builds on Pega's proven market success, and delivers unique capability to optimize both inbound and outbound marketing strategies."
"CMOs are under extreme pressure to bolster marketing's contribution and deliver a better return on investment. Now they can complement their existing marketing infrastructure with a solution proven to increase revenue," said Grant Johnson, Chief Marketing Officer at Pegasystems. "Simply automating outbound marketing is no longer sufficient in today's customer-driven world. To succeed, marketers must deliver a high volume of intelligent and customer-centric messages across all channels, including inbound and outbound. This new release gives CMOs the killer application they've been looking for to help them take marketing contributions to revenue and growth to a whole new level."
Supporting Resources:
To watch a presentation titled "Driving a Mutually Beneficial Customer Dialog" with Dr. Rob Walker from Pegasystems and Paul de Laat, Director of Customer Value Management from Lloyds Banking Group, please click here.
To read Pega's eBook titled "Next-Best-Action Marketing: A Customer Centric Approach," please click here.
For more information on Pegasystems marketing solutions, including videos and case studies, please visit the Pega Unified Marketing Webpage.
RSS Feeds for Pegasystems Press Releases, Pegasystems Media Coverage and Pegasystems Events
About Pegasystems
Pegasystems, the leader in business process management and software for customer centricity, helps organizations enhance customer loyalty, generate new business, and improve productivity. Our patented Build for Change® technology speeds the delivery of critical business solutions by directly capturing business objectives and eliminating manual programming. Pegasystems flexible on-premise and cloud-based solutions enable clients to quickly adapt to changing business conditions in order to outperform the competition. For more information, please visit us at www.pega.com.
All trademarks are the property of their respective owners.
The information contained in this press release is not a commitment, promise, or legal obligation to deliver any material, code or functionality. The development, release and timing of any features or functionality described remains at the sole discretion of Pegasystems. Pegasystems specifically disclaims any liability with respect to this information.
Press Contacts:
Brian Callahan
Pegasystems Inc.
[email protected]
(617) 866-6364
Twitter: http://twitter.com/pegasystems

Kim Leadley
PAN Communications
[email protected]
(617) 502-4300


Copyright @ Marketwire
Page: 1
Related Keywords:
Pegasystems, Pega, Marketing, Unified Marketing, Campaign Managenment, Next-Best-Action, Marketwire, Inc., ,Business,
---