PaySaber Clip Sold Out, Now on Back-Order
(June 21, 2011)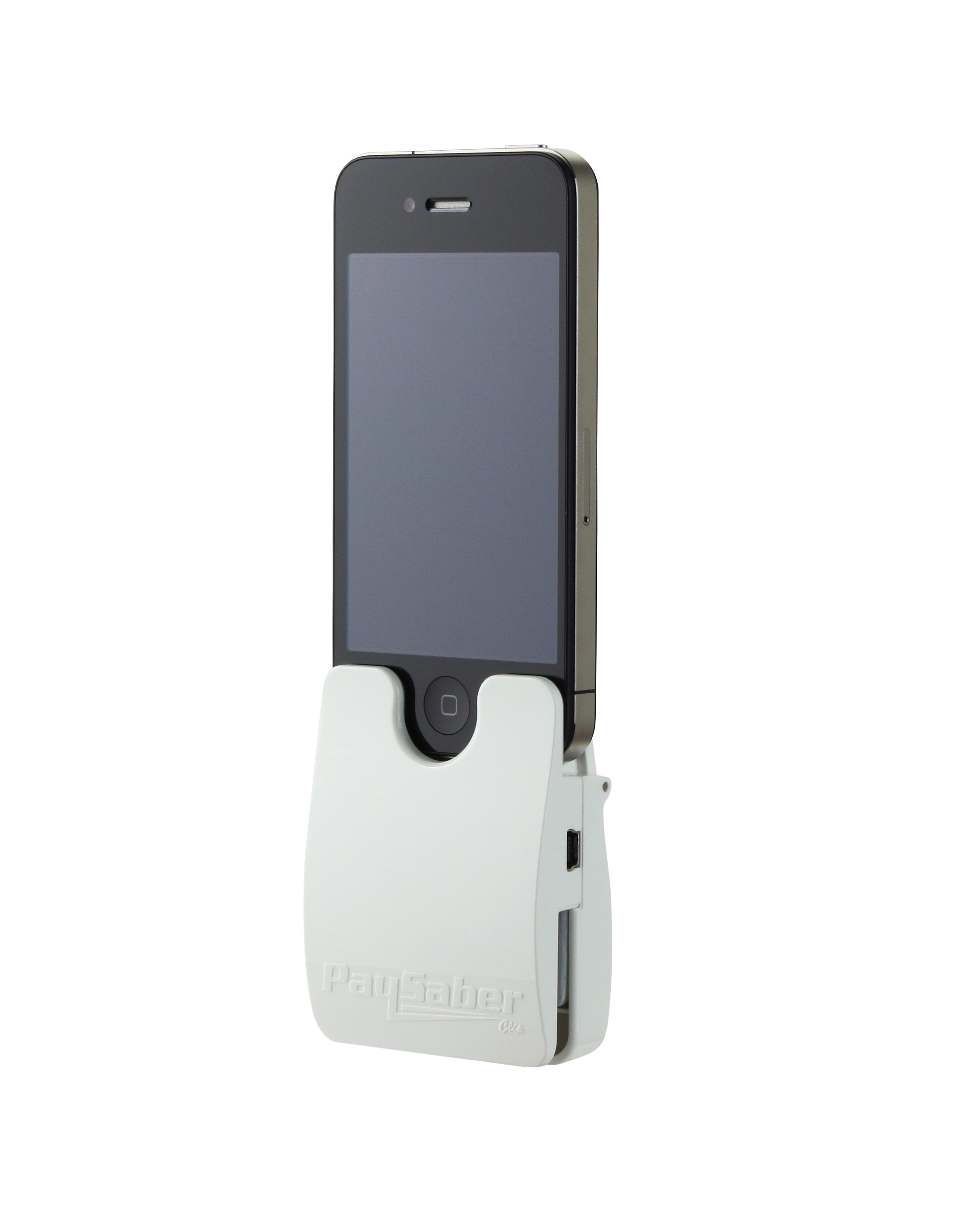 Los Angeles, CA (PRWEB) June 21, 2011
Due to the highly favorable reception of the PaySaber Clip, USA ePay has already sold out of the devices much faster than anticipated. The company is currently accepting back-orders for the product, which will be restocked and ready to ship out toward the end of June. USA ePay is encouraging its resellers to continue placing back-orders in the online store to ensure they are among the first to receive the PaySaber Clips in June.
We are very pleased with the initial response from our reseller community regarding the PaySaber Clip, says Martin Drake, VP of Business Development for USA ePay. The Clip will provide our reseller partners with a simple low-cost hardware solution that will work universally with most Apple mobile devices.
The PaySaber Clip is the newest addition to the line of PaySaber mobile point-of-sale devices. Sleek and affordable, the Clip is an ideal payment solution for merchants who need the flexibility of processing credit card transactions on-the-go. The Clip is the first device in the PaySaber line that is compatible with the iPad (1 and 2). It can also be used with the iPhone (3G, 3GS, 4), and the iPod Touch (2nd, 3rd and 4th generations).
About USA ePay:
Since 1998, USA ePay, a GorCorp Inc. company, has been helping merchants process their credit card and check transactions with speed and security. Founded by the Goretsky brothers, the company is family-owned and based in Los Angeles, CA. The USA ePay gateway currently supports all of the major platforms (e.g. First Data, TSYS, Global, Chase Paymentech) in the credit card industry and works with some of the leading check platforms. USA ePay is also pleased to work with many of the larger merchant service banks in the US and abroad. For more information, please visit http://www.usaepay.com or call 866.USA.EPAY (872-3729).
###
Read the full story at http://www.prweb.com/releases/2011/6/prweb8582974.htm.
Page: 1
Related Keywords:
economy, business and finance, financial and business service, business enterprises, business (general), economy, business and finance, financial and business service, , business enterprises, business (general), finance (general), campaign finance, public finance, economy, business and finance, financial and business service, retail, business enterprises, business (general), computer crime, software, internet, computing and information technology, satellite technology, wireless technology, science and technology, technology (general), identification technology, agricultural research and technology
---