Patent Acquisition Announcement-Opportunity for Inventors and Patent Owners
(January 19, 2012)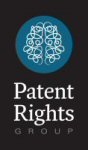 TORONTO, ONTARIO -- (Marketwire) -- 01/19/12 -- Monetizing on Patents and Ideas, Patent Rights Group Inc. of Toronto Canada (PRG) Announced Today the Launch of Phase 1 of Their Aggressive Patent Acquisition Strategy.
Inventor's and patent holders are invited to discuss their options for monetizing their innovations by contacting the PRG team at www.patentrightsgroup.com.
Innovation is accelerating at unprecedented levels and Industry now recognizes that intellectual property rights are valuable and strategic assets that can yield significant revenues when properly licensed or sold. Nortel auctioned off 6,000 patents for $4.5 billion, Disney paid $4.2 billion to acquire the rights to Marvel Comics, and IBM generates over $1 billion annually in licensing revenues.
"Ideas matter and their values are at an all time high. Patent owners need to act now and participate in this campaign to take advantage of favourable market conditions." said Tony Canapini, PRG's President and CEO. "PRG is committed to stimulating, incubating, licensing, and defending the intellectual property rights of individuals, entrepreneurs, or any enterprise that can benefit from using our services."
PRG is an expert in realizing value from patents. In this campaign, PRG will assume all risk and manage all legal and administrative matters when monetizing patent rights, and revenue generated by PRG will be shared with the patent owners. By working with PRG, everyone benefits; Inventors are financially rewarded for their ideas, Entrepreneurs receive funding to start their businesses, Small and Medium Enterprises can leverage incremental cash to grow or take advantage of market opportunities, and Innovation Labs can realize positive returns on their research and development investments.
Investors can also benefit by contacting PRG because as PRG's patent asset base grows, so does its market value. As a fast growing, private company with a business model that leverages easily, PRG welcomes inquiries from investors interested in a company with a bright future.
About Patent Rights Group Inc.
Founded in Toronto, Canada in 2010, Patent Rights Group Inc. is an intellectual property management company that buys, sells, licenses, and defends patents. We focus on inventors, entrepreneurs, small and medium sized businesses, non-profit enterprises, and innovation labs in Canada and the US. Our markets include, but are not limited to Mobile, High Tech, Health Care, and Green Energy. Please visit www.patentrightsgroup.com for more details.
Contacts:
For press inquiries, please contact:
Patent Rights Group Inc.
416 722 2274
[email protected]
www.patentrightsgroup.com


Copyright @ Marketwire
Page: 1
Related Keywords:
Patent Rights Group Inc. , Canada,Toronto,Marketwire, Inc., ,Medical,Business,
---