Passionate New Rondi Charleston Track, 'Your Spirit Lingers,' Available on iTunes for Mother's Day
Anticipation Growing for New Album, Slated for Early 2013 Release
(May 07, 2012)
NEW YORK, NY -- (Marketwire) -- 05/07/12 -- A compelling new original from acclaimed singer-songwriter/storyteller, Rondi Charleston, Your Spirit Lingers, will be available on May 10th, in honor of Mother's Day, as a single download from Charleston's celebrated Motèma Music debut album, Who Knows Where The Time Goes, on iTunes and other Internet stores. It is of special significance that the single release of this particular track is centered around Mother's Day, as it is an homage to her paternal great-grandmother, Indiana, who wrote vividly of her journey from Norway and across the American plains to Oregon in her handwritten memoir, "Erindringer," which was passed on to Rondi by her father. The song passionately draws on the themes of Indiana's hardship, loss, adventure and ultimate triumph.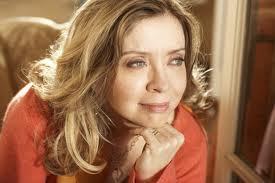 "My great-grandmother's life, which began with a covered wagon journey cross-country, was incredibly inspirational to me," Rondi says. "I come from a family of incredibly strong women, and I hope that everyone who hears this song will be inspired, as I continue to be, by its story of strength, fortitude and perseverance in the face of overwhelming obstacles. It is a mother's tale of love, loss, family bonds and, ultimately, triumph."
Rondi is currently in the recording studio, working on an as-yet-untitled new album slated for release in early 2013, which promises to showcase more of the New Yorker's rhythmic flexibility, timbral richness and accessible storytelling that has resonated with jazz and mainstream music fans everywhere.
"Rondi Charleston is a fresh face and a fresh voice... A vocal master class that transcends genres, space and time... the epitome of not just the reinvented artist but the reinvented person," raved Brent Black of Critical Jazz.
Charleston, a Chicago native, is an Emmy and Peabody Award-winning former investigative journalist who holds bachelor's and master's degrees in music from Juilliard and attended NYU's Graduate School of Journalism on scholarship and fellowship, respectively. She credits her longtime colleague and mentor at ABC News, Diane Sawyer, with teaching her the art of storytelling while she produced under-cover investigative segments. However, it was not until she neared the age of 40, that Rondi began applying her innate journalistic storytelling skills to the art of songwriting. Rondi has quickly become a favorite of audiences and critics around the country and most recently on Creative Radio's nationally acclaimed syndicated program, "Art of the Song."
"Rondi Charleston brings art to life. Her songwriting, and interpretation of classics illuminates the power of music and story. She moved and inspired us as interviewers, with a journalist's ability to get to the truth of the human condition, combined with an artist's sensibility to tell it from the heart." -- Vivian Nesbitt, Creativity Radio producer
http://www.rondicharleston.com/
Image Available: http://www2.marketwire.com/mw/frame_mw?attachid=1972014

For More Information, Please Contact
PLAN A MEDIA, LLC
www.planamedia.com

Patti Conte
[email protected]
212-337-1406 x16

Jackie Stroud
[email protected]
212-337-1406 x18


Copyright @ Marketwire
Page: 1
Related Keywords:
Motema, Marketwire, , Music, Internet Technology, Internet, Family, Other, Women,
---