Partnerships Work: Ingram Micro VentureTech Network Partner Is One of Canada's 50 Best Managed Companies
(March 01, 2012)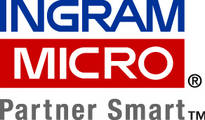 MISSISSAUGA, ON -- (Marketwire) -- 03/01/12 -- Ingram Micro Inc. (NYSE: IM), the world's largest distributor of IT products and services, is pleased to announce that one of its VentureTech Network (VTN) members, Long View, has been named as one of Canada's 50 Best Managed Companies.
Long View joined VTN just over 10 years ago, almost the same time as the company's inception. Don Bialik, founder of Long View, had the vision and foresight to join VTN because he identified the advantages of peer to peer networking. Long View immersed itself in the Ingram Micro community, actively participating on the VTN advisory council, while supporting and being supported by other VTN members.
By embracing the partnership fundamentals within their own organization and by incorporating sound managerial practices, Long View has grown and expanded their business across Canada and the US.
According to Dan Stottile, Chief Revenue Officer for Long View North America, "As a long standing member of VTN, Long View has fueled its growth across Western North America, with the consistent support of VTN members in both Canada and the US. The VTN community offers Long View the breadth or reach required to serve our clients in many geographic locations in North America across many different technologies. The VTN model has and will continue to offer Long View tremendous value and a key differentiator in our Go to Market strategy."
The Ingram Micro VTN community is represented by more than 400 members throughout North America and boasts an estimated buying power of more than $1 billion in Ingram Micro sales. In the U.S. and Canada, Ingram Micro VTN members are recognized among the IT industry's best, brightest and most successful solution providers and managed service providers (MSPs).
"The VTN community provides a trusted environment for our members to collaborate and develop partnerships that can take their businesses to new heights. Members like Long View play an active role in VTN, while leading the industry with their business and technological expertise," says Mark Snider, General Manager for Ingram Micro Canada. "We are proud of the success of all our channel partners and we extend our congratulations to Long View on being named as one of Canada's 50 Best Managed Companies. Ingram Micro continues to invest in its channel partners through the VTN and SMB communities because we believe relationships are integral to business success."
About Long View Systems
Long View is one of the most powerful IT solutions and services companies in North America with offices across the continent. With a clear focus on combining business and technology in key areas such as cloud, data center infrastructure, user support, and IT outsourcing, Long View is able to define and customize what the future of IT looks like. Innovative, flexible, cost-effective, and business focused... that's Long View.
About Ingram Micro Inc.
As a vital link in the technology value chain, Ingram Micro creates sales and profitability opportunities for vendors and resellers through unique marketing programs, outsourced logistics, technical and financial support, managed and cloud-based services, and product aggregation and distribution. The company is the only global broad-based IT distributor, serving more than 150 countries on six continents with the world's most comprehensive portfolio of IT products and services. Visit www.ingrammicro.com.
Media contact:
Karen Traboulay
Corporate Communications Manager
Ingram Micro-Canada
(905) 755-5000 ext. 55322
Karen.traboulay@ingrammicro.ca
Follow us on Twitter at: http://twitter.com/IngrammicroCA and on Facebook


Copyright @ Marketwire
Page: 1
Related Keywords:
Ingram Micro Inc., Sales, Marketing, Sales & Marketing, Networking, Business Issues, Sales, Sales, Canada, USA, Marketwire, Inc., , Financial, Business, Other,
---