Particle Introduces "Robo.to Maker" Desktop Application, Turns Any Computer Into Personal Video Booth
Full-Screen, Quick-Record Functionality Publishes User-Generated Status Updates in Real-Time
(November 19, 2009)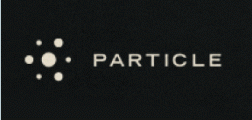 SAN FRANCISCO, CA -- (Marketwire) -- 11/19/09 -- Particle, the company that builds massively small products for Web and mobile, today announced the availability of a new Robo.to application, the Robo.to Maker. The Maker application enhances the Robo.to experience with quick-record functionality that enables users to create and publish video status updates back-to-back with the click of a button, turning any computer into a personal video booth that easily captures short clips of location, activity and mood.
Launched in May 2009, Robo.to records four-second video clips that are accompanied by text status updates and integrate with social media sites like Twitter, Facebook and Flickr to bring a new type of personal expression, creativity, and real-time legitimacy to social networking.
The Robo.to Maker can also be used for broadcasting and creating buzz for live social events, such as conferences and parties, in real-time. The Robo.to Maker can be set-up on any computer -- turning it into an informal video kiosk -- and the camera picks up attendees on the full-screen, attracting attention and encouraging people to record their experience, location and mood at the event. The videos can be accompanied by status updates and event tags, and sent out via numerous social networks.
"Words can only do so much to portray the excitement and energy of live events, reactions and experiences," said Particle president and founder Ericson deJesus. "Robo.to Maker more fully captures social events and sends that energy out over the Statusphere to create more buzz and recognition. We believe there is a ton of potential in leveraging social media to capture that excitement for marketers and event organizers."
Robo.to Maker will debut as a video kiosk at Next New Network's Barely Digital Live Party, the official wrap up event for Web 2.0 Expo New York, Thursday, November 19. Follow the event and live Robo.to Maker updates at #barelylive.
The Maker application comes on the heels of the launch of Robo.to's TV Mode. Announced in September, TV Mode allows users to create personalized TV channels using hashtags, keywords, or individual people, then view user-generated video status updates of trending topics, flipping from one Robo.to on that topic to the next.
About Particle
Particle Programmatica, Inc. invents products for Web and mobile. Founded in March 2008, the Particle team makes massively small, "featureful" products that humbly aim to impact people's lives in a big way. Products in the Particle arsenal include Robo.to, Crusher, P0P, and OpenSmirk. The company is headquartered in San Francisco, Calif. Find more online at www.particlebrand.com.
Add to Digg Bookmark with del.icio.us Add to Newsvine
Contact Information:
Amy Neal or Lilly Hanscom
LaunchSquad
415.625.8555
particle(at)launchsquad(dot)com


Copyright @ Marketwire
Page: 1
Related Keywords:
social networks, twitter, facebook, flickr, iPhone, Android, apps, Justin Timberlake, Networking, Internet, Social Media, Marketwire, Inc., Apple Computer, Television, Internet Technology, Social Networking,
---