Parenting Magazine Sees Huge Success of Mobile App on iOS, Launches Android App With New Features on the Zumobi Network
Parenting Ages & Stages App Averages More Than 27 Minutes of Use per Visitor
(April 27, 2011)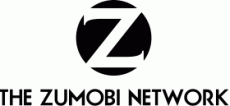 SEATTLE, WA -- (Marketwire) -- 04/27/11 -- Zumobi, a mobile media publisher, and Bonnier Corp.'s Parenting Group today announced the launch of the Parenting Ages & Stages application on the Android platform and the addition of new features to the iOS version of the app. The Parenting Ages & Stages App, which provides parents with targeted information on child development and parenting milestones on the go, debuted as the #2 free Lifestyle app on Apple's App Store when it launched last June and has seen great success since. Boasting a four star rating from users, the app delivers for both consumers and advertisers; since launch, it has averaged more than 27 minutes of use per visitor and has an average advertising click through rate of 8.34% on article pages.
"The Parenting Group's mission is to provide readers with the most informative, most targeted and highest quality content available. The Parenting Ages & Stages App has been incredibly successful, really engaging our readers and providing them with valuable information on the go," said Rachel Fishman Feddersen, editorial director, digital content, strategy & design, The Parenting Group. "This app has become an integral part of our strategy as it allows us to bring one of the magazine's most popular features to moms wherever they may be. Now, because of our partnership with Zumobi, we can offer the same to the growing number of people on the Android platform."
The Parenting Ages & Stages App, which first launched on the iOS platform last June, provides users with the most targeted information on child development and parenting milestones. The app is broken down into five categories -- pregnancy, first year, second year, the early years and the school years -- to allow users to quickly and easily navigate through the app's content and read news stories. Users are also able to customize the app with their children's photos, names and ages and the app will deliver relevant news and advice based on a child's age. Now this valuable content is available to both Android and iOS users, alongside the added features of dynamically updated blog content and push notifications, which will alert app users of product recalls so parents can keep their families as safe as possible.
"At Zumobi, we offer our media partners the ability to bring their content to multiple mobile platforms so they can effectively extend their brand and reach additional audiences," said Ken Willner, CEO of Zumobi. "The Parenting Ages & Stages App on iOS was one of our most successful apps in the Lifestyle category because of Parenting Magazine's loyal readership and their respect of the Parenting brand for the informative, quality content they deliver to their readers. We're confident that bringing this app to Android and incorporating push notifications for product recalls will not only provide users with an even more valuable experience, but will enhance The Zumobi Network as a whole by directly addressing an underserved market, mobile moms."
The Parenting Ages & Stages App offers compelling sponsorship options through the guaranteed pairing of Parenting Magazine's trusted third party content with Zumobi's "app-within-an-app," rich media advertising technology, BrandBlast. This primary network offering creates the ideal environment for premium advertisers who are seeking exclusivity, metrics transparency and brand safety.
The Parenting Ages & Stages App is available for free in Apple's App Store and now in the Android Marketplace as part of The Zumobi Network. The Zumobi Network offers a variety of entertaining, informative and useful mobile media applications to enjoy on next-generation smartphones.
About The Parenting Group
The Parenting Group, home of the Parenting, Babytalk and Conceive brands, reaches moms over 15 million times every month through magazines, digital media, custom content, and events. TPG's publications include: Parenting School Years, for moms with children in kindergarten through elementary school; Parenting Early Years, for moms of infants, toddlers and preschoolers; and Babytalk, for new moms and moms-to-be. TPG's other media properties include: Conceive, for women trying to get pregnant, the Babytalk Pregnancy Planner; the Parenting.com and ConceiveOnline.com web sites; MomConnection®, a nationally-representative online research network; and a custom content unit. The Parenting Group is a division of Bonnier Corporation.
About Zumobi
Zumobi is a leading mobile media company that publishes branded applications for next-generation smartphones. Zumobi's portfolio of mobile applications comprises The Zumobi Network, which provides highly focused and integrated solutions for brands, media properties and consumers to connect and engage. For more information, please visit www.Zumobi.com.
Add to Digg Bookmark with del.icio.us Add to Newsvine
For media inquiries, please contact:
LaunchSquad
Melissa Klein or Rachel Levine
Zumobi@LaunchSquad.com
(415) 625-8555


Copyright @ Marketwire
Page: 1
Related Keywords:
mobile, app, iPhone, smartphone, superphone, mobile media, zumobi, Parenting, Parenting Magazine, Home, Internet, Children, Parents, Family, Communications, Digital Audio, Web, Smart Phone, iPods, iphone, Applications, Children, Research, Blogs/videoblogs, Sales, Applications, Advertising, Internet, Internet Server Applications, Marketwire, Apple Computer, Lifestyle, Internet Technology, Medical, Children, Parents, Other, Women,
---