Paragon Software Selected by Marvell Semiconductor for Cross-Platform Technology
Paragon's UFSD Technology Compatible With Marvell ARM Instruction-Set Compliant CPUs, and Platforms Powered by Marvell CPU Technology Such as the SheevaPlug
(July 13, 2010)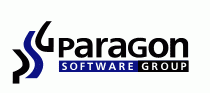 IRVINE, CA and SANTA CLARA, CA -- (Marketwire) -- 07/13/10 -- Paragon Software Group, the technology leader in innovative data security and data management solutions, today announced that Paragon's Universal File System Driver (UFSD) technology has been chosen by Marvell (NASDAQ: MRVL) to provide high-performance, cross-platform read/write access.
With the addition of Paragon NTFS for Linux and HFS+ for Linux, based on the UFSD technology, users will be able to attach and have full access to their Windows® and/or Mac-formatted external HDDs via their Marvell-based platforms running under Linux. Furthermore, UFSD enables PCs and servers to be OS independent and achieve high performance network storage access and file sharing.

Compatible with Marvell ARM instruction-set compliant CPU processors, UFSD technology is available for products such as the Marvell® SheevaPlug™ Plug Computer, which draws so little power that it can be left on at all times, enabling high-performance, always-on, always-connected, and environmentally-friendly computing for consumers and developers.
"We're happy to find an embedded technology that further optimizes the performance of Marvell's total solution platforms, such as the Marvell SheevaPlug," said Dr. Simon Milner, vice president and general manager, Enterprise Business Unit, Communications and Consumer Group at Marvell. "Paragon's UFSD cross-platform technology offers effective read/write performance available for products like the Marvell SheevaPlug, and provides full compatibility for our CPU processor and SoC families."
Paragon's patented UFSD technology was developed to provide full high-performance access (read/write, format, etc.) under various platforms (Windows, Mac, Linux, VxWorks, etc.) to volumes of the most popular file systems (NTFS, HFS+, Ext2/3FS, etc.) which otherwise would not be supported. The high-performance aspect of the UFSD technology is critical for network storage, in which multiple users simultaneously download, play back and share content.
"Marvell is one of the top chip manufacturers in the embedded systems market," said Tom Fedro, president of Paragon Software Group. "The combination of our technology with Marvell's strong feature set will benefit a variety of customers, from consumers to SMBs and enterprise."
For more information about Paragon Software, visit www.paragon-software.com.
About Marvell
Marvell (NASDAQ: MRVL) is a world leader in the development of storage, communications, and consumer silicon solutions. Marvell's diverse product portfolio includes switching, transceiver, communications controller, wireless, and storage solutions that power the entire communications infrastructure including enterprise, metro, home, and storage networking. As used in this release, the term "Marvell" refers to Marvell Technology Group Ltd. and its subsidiaries. For more information, visit http://www.marvell.com.
About Paragon Software Group
Paragon Software Group is an innovative software developer focused on two dynamic growth markets. The company's comprehensive product line for the data storage market addresses the needs of data security, storage and management for PCs, servers and networks. A second portfolio of products focuses on mobile productivity applications for handheld devices. Founded in 1994, Paragon Software has offices in the USA, Germany, Japan, and Russia, delivering its solutions to consumers, small business and enterprise clients worldwide through a network of Value Added Resellers, distributors and OEMs as well as online through the company website. Paragon Software provides technology to a host of world class companies and partners including Cisco, Dell, ASUS, Western Digital, Seagate, Buffalo, Iomega, Netgear, Siemens, Lenovo, Microsoft, Motorola, Nokia, and more. For more information, visit www.paragon-software.com.
Paragon Software is a trademark of Paragon Software Group.
Follow Paragon on Twitter: www.twitter.com/ParagonSoftware.
Image Available: http://www2.marketwire.com/mw/frame_mw?attachid=1305394

Add to Digg Bookmark with del.icio.us Add to Newsvine
Media Contacts:
Stephanie Olsen
Lages & Associates, Inc.
949-453-8080
Email Contact

Tate Tran
Marvell Media Relations
408-222-7522
Email Contact


Copyright @ Marketwire
Page: 1
Related Keywords:
Paragon Software, Marvell Semiconductor, MRVL, SheevaPlug, plug computer, UFSD, chip manufacturer, Applications,Storage,Productivity Applications,Security,Networking,Business Issues,Software,Misc,Networks,Security,Desktop Operating Systems,Other Applications,Mac,Linux,Server Hardware,Server Computers,Management,Data Management,Prosumer/Consumer,Business,Data Storage,Workstation/CPU,OS (Operating System),Storage,Unix,Mac,Linux,OS9,OSX,Russia,Germany,USA,Japan,Marketwire,IT (Information Technology),Networking,Productivity Applications,Security,Business,Outdoor Sports,russia,
---