Paragon Software NTFS for Linux to Support Netgear's New WNR3500L Open Source Router
Universal File System Driver Technology From Paragon Enables Access and File Sharing Between PCs, Clients and Servers -- Regardless of Operating System
(December 21, 2009)

IRVINE, CA -- (Marketwire) -- 12/21/09 -- In keeping with its commitment to enable seamless communication between operating systems, Paragon Software Group (PSG), the technology leader in storage management solutions, today announced support for the new RangeMax(TM) Wireless-N Gigabit Router with USB (WNR3500L) from NETGEAR®, a worldwide provider of technologically innovative, branded networking solutions.
Paragon NTFS for Linux will provide full access to a Windows (NTFS-formatted) hard drive attached to NETGEAR's WNR3500L open source router -- enabling all clients and servers, regardless of their operating system, to access and share files to and from the drive via the WNR3500L router.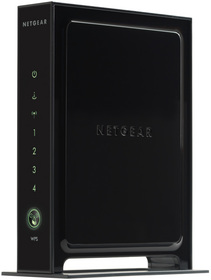 "Paragon has enthusiastically responded to NETGEAR's open source router initiative to provide enhanced capabilities to our user community -- by embedding a full version (not a trial version) of their Universal File System Driver (UFSD) technology into our router," said NETGEAR's Som Pal Choudhury, senior product line manager, advanced wireless division. "This version of UFSD, called Paragon NTFS for Linux, enables full high performance read/write access to a Windows (NTFS-formatted) external hard drive attached to the USB port of the NETGEAR WNR3500L Router, and allows all PCs, clients and servers on the network, running Windows, Mac, Linux, etc, to share files to the NTFS-formatted HDD attached to our router -- regardless of their Operating System."
Paragon Software has been chosen to join NETGEAR's Development Partner Program, which includes select software application vendors that are creating custom applications for the WNR3500L router that NETGEAR customers can download. The NETGEAR WNR3500L is supported by a dedicated open source router community, http://www.myopenrouter.com, which provides open source firmware downloads, applications, forums, blogs, articles, source code, and user guides. Members also have access to dedicated and responsive support from open source experts.
"We are extremely pleased to be asked to join the community of developers in NETGEAR's Development Partner Program, and to help harness the power of Open Source," noted Tom Fedro, president for Paragon Software Group. "Paragon's NTFS for Linux provides full performance, high speed file sharing to NTFS-formatted USB hard drives, an important feature for NETGEAR customers that we are happy to provide."
Key facts and features for Paragon's NTFS for Linux include:
-- Full read/write access: Read, modify, delete, and create or copy files. -- Easy to install: The driver is easily installed through a user- friendly wizard, with no additional configuration required after installation. -- Easy to use: Mount any NTFS partition like a native one -- no need to perform special commands to get access. -- Supports non-roman characters and languages: File and folder names in national languages, including Chinese, Korean, Japanese, and Russian. -- No system degradation during data transfers. -- Based on Paragon's own unique Universal File System Driver (UFSD) technology, specially developed to provide full high-performance access to volumes of the most popular file systems (NTFS, HFS+, Ext2/3, FAT, etc.) under various platforms (Windows, Mac, Linux, DOS, etc.) where these file systems otherwise would not be supported.
Please visit www.paragon-software.com for more information.
About Paragon Software Group
Paragon Software Group is an innovative software developer focused on two dynamic growth markets. The company's comprehensive product line for the data storage market addresses the needs of data security, storage and management for PCs, servers and networks. A second portfolio of products focuses on mobile productivity applications for handheld devices. Founded in 1994, Paragon Software has offices in the USA, Germany, Japan, and Russia delivering its solutions to consumers, small business and enterprise clients worldwide through a network of Value Added Resellers, distributors and OEMs as well as online through the company website. Paragon Software provides technology to a host of world class companies and partners including Cisco, Dell, Toshiba, NEC, Siemens, Microsoft, Motorola, Nokia, and more. For more information please visit the company website at www.paragon-software.com.
Paragon Software is a trademark of Paragon Software Group. All other trademarks are the property of their respective owners.
Image Available: http://www2.marketwire.com/mw/frame_mw?attachid=1140780

Add to Digg Bookmark with del.icio.us Add to Newsvine
Media Contact:
Bob Menzies
Lages & Associates, Inc.
949/453-8080
Email Contact


Copyright @ Marketwire
Page: 1
Related Keywords:
Paragon Software, NTFS for Linux, Netgear, Open Source, RangeMax Wireless-N Gigabit Router, WNR3500L, Applications,Storage,Productivity Applications,Security,Networking,Computer Technology,Business Issues,Software,Misc,Networks,Security,Desktop Operating Systems,Other Applications,Windows,Mac,Linux,Other,Open Source,Server Hardware,Server Computers,Mobile Devices,Handheld,Management,Business,OS (Operating System),Storage,Unix,Mac,Linux,OS9,OSX,Russia,Germany,USA,Japan,Marketwire,IT (Information Technology),Networking,Productivity Applications,Security,Computer Science,Business,Outdoor Sports,russia,Other,
---