Paragon Software Focuses on OEMs at Computex
(May 28, 2009)

TAIPEI, TAIWAN -- (Marketwire) -- 05/28/09 -- COMPUTEX -- Paragon Software Group (PSG), the technology leader in innovative data security and data management solutions, will be reaching out to OEMs/ODMs, system builders and chip manufacturers for meetings and product demonstrations at Computex, the largest computer exhibition in Asia and the second largest in the world.
As a result of a marked upswing in demand for its robust OEM solutions, Paragon is utilizing its presence at Computex as a springboard to expand its reach and familiarize one of the world's largest annual gatherings of technology innovators with its latest technologies.
On hand to meet with some of the world's largest router, NAS, HD media player, and chip manufacturers, Paragon will be presenting its latest embedded solutions featuring Paragon UFSD™ (Universal File System Driver) technology -- including NTFS for Linux, and the new HFS+ for Linux.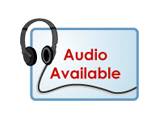 Devices which can accommodate external storage are often based upon operating systems or kernels that do not support the file systems such external storage is normally formatted to. For example, Linux-based PCs, NAS devices, routers, and HD media players are incompatible with external HDDs formatted for NTFS (Windows). To be competitive, OEMs/ODMs must find an effective bridge between the operating system or kernel their products are running and the file systems that external storage is formatted to.
Over 10 years ago, Paragon Software Group recognized this need and developed a unique UFSD technology which provides full high-performance read/write access to file systems under operating systems and kernels that do not support them, such as NTFS for Linux, HFS+ for Linux, Ext2/3FS for Mac OS X, HFS+ for Windows, etc.
Paragon's most popular UFSD solution is Paragon NTFS for Linux, which enables Linux-based PCs and network devices to have full read/write access to NTFS-formatted drives attached to them, with high performance as though they were native to Linux.
"Paragon's partners have already discovered the value that we bring to the table, and we look forward to ramping up our presence in the Asia Pacific region," noted Tom Fedro, president of Paragon Software Group. "Our NTFS for Linux and now HFS+ for Linux universal file system drivers have been generating unprecedented excitement, and our presence at Computex provides a great venue for us to meet more manufacturers looking to bridge the gap between dissimilar operating systems and file formats."
Of interest especially to DAS and PC/Server manufacturers, Paragon will also showcase its HDD management applications for system backup/recovery, drive partitioning tools, disk copy, drive encryption, local/remote system imaging, deployment, and management -- including its flagship Drive Backup and Partition Manager products.
Drive Backup, a file and complete system backup/recovery solution, contains a variety of disk imaging features to protect system data against any disaster, and is available as a stand-alone installation or united into a centrally managed network. With Drive Backup, system downtime is minimized by quickly restoring to the same system, to a virtual machine, or to another system -- even with dissimilar hardware.
Partition Manager, a drive partitioning solution, provides users with simple, reliable methods to optimize partition configurations and increase system performance, without reformatting or risking data loss. Partition Manager eliminates hours of reinstallation and reconfiguration when upgrading or increasing storage capacity or migrating to a new operating system.
Also highlighted at Computex will be Paragon's Deployment Manager, a local/remote system imaging, deployment and management solution. Deployment Manager provides system builders as well as IT managers with fully automated, server-driven mass deployment of a system image to multiple bare-metal systems over the network. Deployment Manager saves considerable time, simplifying the deployment process of new systems and reducing overall deployment and maintenance time needed to reconfigure existing systems.
"Paragon's technology enables a new set of functionalities for our OEM partners, providing a demonstrable advantage over the competition while creating a new and sustainable source of revenue," continued Fedro.
To schedule a meeting with Paragon during Computex, please call +1-949-271-6410, or email your request to [email protected]. For more information on Paragon's products, please visit http://www.paragon-software.com/.
About Paragon Software Group
Paragon Software Group is an innovative software developer focused on two dynamic growth markets. The company's comprehensive product line for the data storage market addresses the needs of data security, storage and management for PCs, servers and networks. A second portfolio of products focuses on mobile productivity applications for handheld devices. Founded in 1994, Paragon Software has offices in the USA, Germany, Japan, and Russia delivering its solutions to consumers, small business and enterprise clients worldwide through a network of Value Added Resellers, distributors and OEMs as well as online through the company website. Paragon Software provides technology to a host of world class companies and partners including Cisco, Dell, Toshiba, NEC, Siemens, Microsoft, Motorola, Nokia, and more. For more information please visit the company website at www.paragon-software.com.
Paragon Software is a trademark of Paragon Software Group. All other trademarks are the property of their respective owners.
Audio-Link Available: http://www2.marketwire.com/mw/frame_mw?attachid=991991

Add to Digg Bookmark with del.icio.us Add to Newsvine
Media Contact:
Bob Menzies
Lages & Associates, Inc.
949/453-8080
Email Contact


Copyright @ Marketwire
Page: 1
Related Keywords:
Paragon Software, OEM solutions, UFSD, NTFS for Linux, Drive Backup, Partition Manager, Computex, Applications,Storage,Productivity Applications,Security,Computer Technology,Internet,Hardware,Software,Misc,Backup,Networks,Security,Desktop Operating Systems,Other Applications,Windows,Mac,Linux,Other,Mobile Devices,Handheld,Security,Internet Server Applications,E-mail,Management,IT Managers,Data Management,Business,Data Storage,Streaming/Webcast,OS (Operating System),Storage,media player,Unix,Mac,Linux,OS9,OSX,Russia,Germany,USA,Japan,Taiwan,Marketwire,IT (Information Technology),Productivity Applications,Security,Computer Science,Business,Outdoor Sports,Email,disaster,russia,Other,
---