Paid Search: AMF Bowling Centers Maximizes In-Store Sales With Marin Software
Linking Online Marketing Programs to In-Store Coupon Redemptions Allows AMF Bowling to Increase Revenues From Paid Search Using Leading Online Advertising Platform
(March 13, 2012)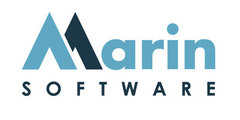 SAN FRANCISCO, CA -- (Marketwire) -- 03/13/12 -- Marin Software, provider of the leading online advertising management platform for advertisers and agencies, today announced AMF Bowling Centers, Inc. increased offline revenues from paid search by tenfold through MediaWhiz's deployment of Marin Software Enterprise Edition. Online performance marketing agency, MediaWhiz, manages AMF Bowling Centers' search engine marketing (SEM) programs and leveraged Marin to optimize the bowling company's online coupon redemption program, resulting in positive bottom-line results for AMF Bowling Centers.
News Facts
AMF Bowling Centers, Inc. initiated a coupon redemption program to drive patrons to local bowling alleys. MediaWhiz undertook promoting the campaign online and tapped Marin Software to optimize online marketing efforts. As a result, offline revenues driven by paid search increased tenfold.
Since coupons are redeemed offline at local bowling alleys, AMF Bowling Centers required an online management platform with the capability to integrate offline conversion data. Marin Software allowed coupon redemptions to be measured side by side with online click and cost information, enabling AMF Bowling Centers to accurately pinpoint which online campaigns were most profitable.
Improved visibility and decision making, coupled with Marin Software's workflow and bid automation tools, allowing MediaWhiz to more effectively build and edit ad copy for each AMF Bowling Centers geographical region.
After MediaWhiz deployed Marin Software, AMF Bowling Centers' conversion rate jumped 74% and cost per conversion (CPC) dropped nearly 70%.
The complete AMF Bowling Centers case study can be downloaded at: marinsoftware.com/customers/case-studies/amf-bowling.
Quotes:
"In two years' time, MediaWhiz has developed a mutually rewarding partnership with Marin Software, enhancing their product and providing a scalable solution for our growing search practice," said Adam Ernest, Search Marketing Operations Manager at MediaWhiz. "We've customized Marin to our specific needs creating a client solution that drives efficiency through the automation of bid management and offline revenue pass back for ROAS 360 degree measurement. Marin's flexibility and willingness to work with us and RevTrax to take advantage of custom data integration opportunities for our clients has further enhanced our reporting and optimization capabilities. Finally, our partnership provides us with deep cross-channel optimization insight that drives game changing management of the entire digital media ecosystem."
"Linking online advertising results to offline conversions and showing the complete value of marketing programs is tricky for most businesses," said Matt Lawson, vice president of marketing and partnerships at Marin Software. "The flexibility of our platform allows data from offline conversion tracking systems to be fully integrated, giving agencies and advertisers unprecedented visibility into marketing effectiveness. Greater visibility leads to better decisions and financial lift that otherwise would have gone unrealized."
Resources:
Marin Software
AMF Bowling Case Study
Follow Marin Software on Twitter
About Marin Software:
Marin Software is a leading provider of online advertising management solutions, offering an integrated platform for managing search, social, display, and mobile marketing. The company provides solutions for advertisers and agencies, enabling them to improve financial performance, save time, and make better decisions. Marin Enterprise, the company's flagship product, addresses the needs of online marketers spending at least $100,000 per month on biddable media. Marin Professional delivers the same power and ease of use as Marin Enterprise, through an application designed for marketers spending less than $100,000 per month. Headquartered in San Francisco, with offices worldwide, Marin's technology powers marketing campaigns for over 1,500 customers managing more than $3.5 billion of annualized ad spend in more than 160 countries. For more information, please visit: http://www.marinsoftware.com.
About MediaWhiz:
MediaWhiz is a Hyper Marketing Inc. company. Founded in 2001, MediaWhiz combines expertise in all forms of online marketing (Affiliate, Search, Social, Display, Email, and Data Acquisition) with proprietary delivery and analytic technologies to drive greater effectiveness and efficiency for a broad range of leading advertisers such as Nielsen, CarpetONE, Green Dot, Home Depot, Discover and American Laser Skincare.
About Hyper Marketing Inc.:
Hyper Marketing Inc. is the largest independent marketing services network in North America with 1,300 people and 24 offices in the U.S. including, five offices next to leading retailer HQs and more than 200 employees embedded on client sites. We offer a full-service suite of integrated performance marketing solutions, and deliver programs that change consumer behavior and drive profitable transactions across digital, direct, data, Hispanic, shopper marketing, promotion and performance media. Some of our current clients include adidas, AT&T, Dell, eBay, Kellogg's, Office Depot, The Home Depot and Unilever.
Add to Digg Bookmark with del.icio.us Add to Newsvine
Media Contact:

Kari Moe Straley
Linked Communications
415-215-6423
Email Contact


Copyright @ Marketwire
Page: 1
Related Keywords:
paid search, SEM, PPC, Marin Software, search marketing, online advertising , Sales, Advertising, Marketing, Sales & Marketing, Internet, Search, Management, Sales, Sales, Display, Prosumer/Consumer, email, USA, Marketwire, Inc., , Financial, Marketing Services, Email,
---