PS Promis and ThinkFlood Bring RedEye Controls and TV Program Guide to Slovenia
(January 19, 2012)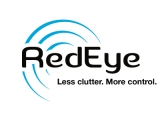 WALTHAM, MA, and IVANCNA GORICA, SLOVENIA -- (Marketwire) -- 01/19/12 -- ThinkFlood, maker of award-winning RedEye universal remote control systems, today announced that PS Promis d.o.o. will be its exclusive distributor in Slovenia. In addition to bringing RedEye controls to market, the two companies have also collaborated to bring Slovenian electronic program guide (EPG) data to the RedEye application.
In 2008 PS Promis spun off from Promis d.o.o. to focus specifically on home automation and integration. PS Promis' mission is to bring cost-effective, easy-to-use automation systems to a wide range of customers. They currently distribute products from Niko, Vitrum, D-Box, Teletask, and now RedEye.
Igor Šujko, founder and Managing Director at PS Promis, remarked that, "It is exciting to introduce RedEye to the Slovenian public. Recent regulatory changes have made it possible to sell iOS devices in Slovenia, and our market for Android products is also strong. We see RedEye networked remote controls as the future of automation processing."
With RedEye in 2009, ThinkFlood introduced the first smartphone-powered remote control system. Since that time, the RedEye line has expanded to include both iOS and Android tablets and phones, as well as Windows and Mac personal computers. Recently, the company launched its second generation products, including the home automation controller, RedEye Pro.
"We could not have asked for better partners in Slovenia than Igor and his team at PS Promis," explained Adam Shapiro, co-founder and Vice President of Sales at ThinkFlood. "From the start Igor has been aggressive about preparing to launch RedEye, including the acquisition of EPG data to serve the local market. We are confident that his efforts in training integrators and promoting the brand will pay dividends quickly."
About PS Promis
Founded in 2008, PS Promis is a spin-off from lighting and architectural molding distributor Promis d.o.o. Parent company Promis has been in business in Slovenia since 1989 and has grown rapidly in recent years. Beginning in 2004, Promis began to offer integration products in conjunction with their lighting systems, later creating PS Promis as a separate company with management dedicated to building this new business. PS Promis is now a distributor for brands such as Niko, Vitrum, D-Box, and Teletask. http://www.ps-promis.si/
About ThinkFlood
ThinkFlood develops and markets next-generation remote control systems. Its award-winning RedEye platform for smartphones, tablets, and PCs offers multi-platform, multi-user control designed specifically for today's networked lifestyle. ThinkFlood is a privately held company headquartered in Waltham, Massachusetts. For more information, please visit http://thinkflood.com/.
Add to Digg Bookmark with del.icio.us Add to Newsvine
Contacts:
Igor Sujko
PS Promis d.o.o.
[email protected]
+386 (0)51-615-236

ThinkFlood, Inc
[email protected]
+1 617-299-2000


Copyright @ Marketwire
Page: 1
Related Keywords:
ios, android, remote control, epg, tv, smartphone, tablet, Home, Parents, Communications, Smart Phone, Sales, Sales & Marketing, Computer Technology, Management, Sales, Sales, Computers/Peripherals, Business, Input/Output, iOS, PDA/Smartphone, Mac, OS9, OSX, Marketwire, , Personal Computers, Television, Lifestyle, Business,
---