PDSi Announces Agreement to Be Acquired by Avnet, Inc.
(November 10, 2011)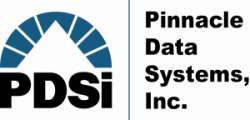 COLUMBUS, OH -- (Marketwire) -- 11/10/11 -- Pinnacle Data Systems, Inc. (NYSE Amex: PNS) ("PDSi") announced today that it has entered into a definitive agreement to be acquired by Avnet, Inc. (NYSE: AVT) ("Avnet") in an all cash merger for $2.40 per share, which equates to an equity value of approximately $22 million as of September 30, 2011. The acquisition has been approved by the Boards of Directors of both companies and is subject to the approval of PDSi's shareholders at a special meeting to be called by the Board of Directors of PDSi, details of which will be forthcoming at a later date, as well as customary closing conditions. The transaction is expected to close in 60 to 90 days.
John D. Bair, founder and Chief Executive Officer of PDSi, commented, "This transaction delivers excellent value to our shareholders, while our employees and customers benefit from the extensive resources Avnet brings as we seek to invest in and grow our business. Avnet's financial strength, market reach and global infrastructure, combined with PDSi's technical and operational capabilities, will fuel accelerated growth and enhance our ability to deliver industry-leading value to the markets we serve."
Steve Church, President, Avnet Integrated Resources, stated, "This acquisition builds on our commitment to expand into adjacent businesses and puts in place a third and critical element in our new after-market services business to benefit industrial customers, consumers and the environment. PDSi's talented employees expand the breadth of our expertise in this rapidly growing industry. With 22 years of experience in repair, refurbishment, recycling and responsible disposition of IT products, PDSi joins Avnet's two other lifecycle management operations that specialize in cable TV equipment repair and cell phone repair, in serving the electronics reverse logistics industry."
GBQ Consulting provided financial advisory services and Schottenstein Zox & Dunn acted as legal counsel to PDSi in connection with this transaction.
About PDSi
PDSi is a global provider of Electronics Repair and Reverse Logistics Services, ODM/OEM Integrated Computing Services, and Embedded Computing Products and Design Services for the Diversified Computing, Telecom, Imaging, Defense/Aerospace, Medical, Semiconductor and Industrial Automation markets. PDSi provides a variety of engineering and manufacturing services for global OEMs requiring custom product design, system integration, repair programs, warranty management, and/or specialized production capabilities. With facilities in the U.S., Europe and Asia, we ensure seamless support for solutions all around the world.
More than just an ODM, integrator or reverse logistics provider, PDSi's engineering, technical and operational capabilities span the entire product lifecycle allowing us to better understand and develop custom solutions for each of our customer's unique requirements. Our product capabilities range from board-level designs to globally certified, fully integrated systems, specializing in long-life computer products and unique, customer-centric solutions. Our capability to perform higher-level repair services in-region allows us to customize solutions for our customers so that they can deliver world-class service levels to their customers with reduced logistics, component replacement and inventory costs.
"PDSi puts computer technologies to work for our customers."
For more information, visit the PDSi website at www.pinnacle.com.
About Avnet
Avnet, Inc. (NYSE: AVT), a Fortune 500 Company, is one of the largest distributors of electronic components, computer products and embedded technology serving customers in more than 70 countries worldwide. Avnet accelerates its partners' success by connecting the world's leading technology suppliers with a broad base of more than 100,000 customers by providing cost-effective, value-added services and solutions. For the fiscal year ended July 2, 2011, Avnet generated revenue of $26.5 billion. For more information, visit www.avnet.com (AVT_IR).
Additional Information
In connection with the proposed merger, PDSi will file with the SEC relevant materials, including a definitive proxy statement on Schedule 14A with respect to the special meeting of shareholders that will be held to consider the merger. When completed and filed, the definitive proxy statement and a form of proxy will be mailed to the shareholders of PDSi. PDSI URGES INVESTORS AND SECURITY HOLDERS TO READ THE PROXY STATEMENT INCLUDING ANY AMENDMENTS OR SUPPLEMENTS AND ANY OTHER RELEVANT DOCUMENTS PDSI FILES WITH THE SEC REGARDING THE PROPOSED MERGER WHEN IT BECOMES AVAILABLE BECAUSE IT WILL CONTAIN IMPORTANT INFORMATION ABOUT PDSI AND THE PROPOSED MERGER. Copies of all documents filed with the SEC regarding this transaction can be obtained, free of charge, at the SEC's website (www.sec.gov). They can also be obtained from the Investor Relations section of PDSi's website at http://www.investquest.com/iq/p/pns/index.htm.
PDSi and its respective directors, executive officers and certain other members of management may be soliciting proxies from PDSi shareholders in favor of the merger. Information regarding the persons who, under the rules of the SEC, may be deemed participants in the solicitation of the PDSi shareholders in connection with the proposed merger will be set forth in the proxy statement when it is filed with the SEC. You can find information about PDSi's executive officers and directors in the proxy statement for PDSi's 2011 annual meeting of shareholders, filed with the SEC on March 18, 2011. Copies of these documents may also be obtained from PDSi as described above.
Safe Harbor Statement
Portions of this release include forward-looking statements within the meaning of Section 27A of the Securities Act of 1933 and Section 21E of the Securities Exchange Act of 1934, including, but not limited to, statements regarding PDSi achieving its financial growth and profitability goals, or its sales, earnings and profitability expectations for the year ending December 31, 2011. The words "believe," "expect," "anticipate," "estimate," "intend," "seek," "may" and similar expressions identify forward-looking statements that speak only as of the date of this release. Investors are cautioned that such statements involve risks and uncertainties that could cause actual results to differ materially from historical or anticipated results due to many factors. These factors include, but are not limited to, the following:
changes in general economic conditions, including prolonged or substantial economic downturn, and any related financial difficulties experienced by original equipment manufacturers, end users, customers, suppliers or others with whom PDSi does business;
changes in customer order patterns;
changes in our business or our relationship with major technology partners or significant customers;
failure to maintain adequate levels of inventory;
production components and service parts cease to be readily available in the marketplace;
lack of adequate financing to meet working capital needs or to take advantage of business and future growth opportunities that may arise;
inability of cost reduction initiatives to lead to a realization of savings in labor, facilities or other operational costs;
deviation of actual results from estimates and/or assumptions used by PDSi in the application of its significant accounting policies;
lack of success in technological advancements;
inability to retain certifications, authorizations or licenses to provide certain products and/or services;
risks associated with new business practices, processes and information systems;
impact of judicial rulings or government regulations, including related compliance costs;
disruption in the business of suppliers, customers or service providers due to adverse weather, casualty events, technological difficulty, acts of war or terror, or other causes;
risks associated with doing business internationally, including economic, political and social instability and foreign currency exposure; and
other factors from time to time described in PDSi's filings with the United States Securities and Exchange Commission ("SEC").
The Company undertakes no obligation to publicly update or revise any such statements, except as required by applicable law. For more details, please refer to PDSi's SEC filings, including its most recent Annual Report on Form 10-K and Quarterly Reports on Form 10-Q.
Contact:
Nick Tomashot
Chief Financial Officer
(614) 748-1150
Email Contact


Copyright @ Marketwire
Page: 1
Related Keywords:
Pinnacle Data Systems, Inc. , Communications, Cell phone, USA, Marketwire, Inc., , Avid (protools, softimage, pinnacle, etc), Financial, Television, Environmental Technology, Communications Technology, Green Technology, Business, Judicial, Other,
---