PDI Announces Product Enhancements for 2012
Company Launches Key Improvements to Broad Power Distribution Product Line
(February 21, 2012)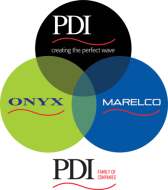 RICHMOND, VA -- (Marketwire) -- 02/22/12 -- Power Distribution, Inc. (PDI), providers of modular data centers and mission-critical power management and power distribution equipment for data centers, alternative energy, industrial, and commercial power markets, today announced several product enhancements to kick off 2012.
Jose Luis Crespo, Vice President of International Sales for PDI, states, "Our customers have come to expect new ideas from us over the years, the enhancements that we are announcing are our way to show that we are listening."
PDI announces the following market-driven enhancements:
PowerWave Bus System™ - The new 7" WaveStar™ color monitor fills a gap for an easy-to-use, intuitive means to monitor the PowerWave Bus System by gathering load information down to the circuit level, with PDI's patented BCMS (Branch Circuit Monitoring System).


RPP designed for PowerWave Bus System™ - PDI offers a new remote power panel that incorporates a line reactor that reduces fault duty, manages total harmonic distortion, and corrects power factor with monitoring through TCP / IP and cam locks for downstream maintenance. This specialized RPP is found immediately upstream of the PDI end feed for the PowerWave Bus System™.


IEC Branch Circuit Monitoring System - PDI has introduced a modular branch circuit monitoring system for the European markets that allows for the use of IEC panels. PDI's patented BCMS technology has been extended to support the PDI sales team's efforts in this key market.


Enhanced i-CON Modular Data Center - The modular data center is built from a standard ISO shipping container and customized with the key attributes of a standard brick and mortar data center. New features announced in December 2011 include a low density offering (7.5 kw per cabinet and under) and a high density offering (above 7.5 kw per cabinet), with refrigerant and ECU-based cooling in self-contained modular sizes of 10 ft, 20 ft, 40 ft and 53 ft versions.


PDI PowerMap™ - The new software is a cloud-based offering that eliminates the need for handheld meters by automatically uploading individual circuit-based power stats and securing the information in the cloud. Additionally, users can access charts and graphs by mobile devices such as smartphones, tablets and laptops to view phone-bill quality power consumption reports.


Learn more about PDI's innovative solutions at the following events:
Data Centre World, London, Booth E10, February 29 - March 1, 2012. Data Centre World is the UK's largest dedicated data centre event. For more info, click here.
Datacentres 2012, Nice, France, Booth C9, May 23-24, 2012. Register here.
Read PDI's latest industry articles: Power Distribution Management - The Key to Increasing Data Center Efficiencies, Power to the People: Be Proactive When Meeting Power Distribution Needs and Building a Private Cloud? Don't Overlook the Power Implications. Or follow PDI on Twitter @PDICorp, Facebook and LinkedIn.
About Power Distribution, Inc.
Founded in 1978, PDI is a leading provider of power distribution equipment and services. PDI, part of Smiths Interconnect, is headquartered out of Virginia with additional manufacturing and engineering facilities in California and Michigan. The PDI, Marelco, and Onyx Power branded products cover a wide range of customized power solutions for data centers, wind, solar and other alternative energy, commercial, and industrial applications.
About Smiths Interconnect
Smiths Interconnect www.smithsinterconnect.com is a leader in technically differentiated electronic and radio frequency products that connect, protect and control critical systems for the wireless telecommunications, aerospace, defence, space, medical, rail, test and industrial markets. It is part of Smiths Group www.smiths.com, a global leader in applying advanced technologies for markets in threat and contraband detection, energy, medical devices, communications and engineered components. Smiths Group employs around 23,000 people in more than 50 countries.
Add to Digg Bookmark with del.icio.us Add to Newsvine
Media Relations contact:
Dave Mulholland
[email protected]
800-225-4838

Joline Biancavilla
BridgeView Marketing for PDI
[email protected]
603-978-4491


Copyright @ Marketwire
Page: 1
Related Keywords:
data center power management, modular data centers, branch circuit monitoring, power monitoring, Digital Media Software,Communications,Smart Phone,France,Marketwire, Inc., ,Shipping,Medical Technology,Environmental Technology,Green Technology,Other,
---