Oxygen Stream Seamlessly Integrates Collaboration and Cloud Storage to Simplify Business Workflow and Communication
Oxygen Cloud's Latest Application, Oxygen Stream, Provides a Unified, Real-Time Activity Feed for Users to Communicate and Collaborate Across All Their Files
(November 10, 2010)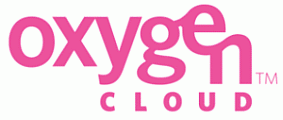 NEWARK, CA and SANTA CLARA, CA -- (Marketwire) -- 11/10/10 -- Oxygen Cloud, a service uniting all people, data and devices within a company to a single virtual file system, announces its latest application, Oxygen Stream, at Enterprise 2.0 Conference Santa Clara. Oxygen Stream integrates collaboration with cloud storage, enabling users to follow, communicate and engage on collaborative files and projects through a unified activity stream.
"We have people working all over the country to bring about the latest advances in space exploration. The existing collaboration processes cannot meet the demands of our distributed, mobile team," says Chris Thompson, Vice President of Structures at Space Exploration Technologies. "My team moves fast. We need a solution that can provide everyone up to the minute updates on all the files and projects that we collaborate on. We are looking forward to Oxygen Stream's pilot beta program. Oxygen's one step approach in combining cloud storage and collaboration could enable huge gains in our user adoption, seamlessly simplifying collaboration."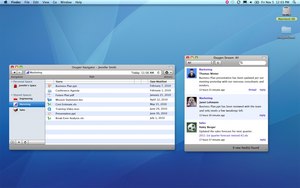 Traditional file collaboration systems separate file storage, file sharing and file collaboration --
making collaboration a complicated process for users. Oxygen Stream will drastically simplify business users' file collaboration experience through combining storage and collaboration into one process. It provides a unified view of all activity, from file level all the way up to the team. For example, store the first draft of a presentation in Oxygen and watch it mature. Each collaborator can open the file, make changes to it, and comment about it in Oxygen Stream. The presentation remains automatically synchronized to the cloud. Maintain a single copy on Oxygen and provide all contributors access to it.
"Oxygen dramatically changes how business collaboration is done," says Alex Teu, VP of Business Development at Oxygen Cloud. "Oxygen Stream is the perfect complement to Oxygen's native file access approach. Users can automatically receive updates, communicate with others and work on files directly from their desktops. With Oxygen Stream, users can now wrap meaningful context around the collaborative process."
Oxygen Cloud eliminates cloud storage and collaboration adoption barriers by providing an on-ramp to the cloud from users' desktops. Naturally access files from any device: Mac, Windows, iPad and iPhone. Browse files just like a native file browser. Double click to open, drag and drop to move, easily comment and annotate with Oxygen Stream to provide feedback on files and share it with others.
Product Availability
Oxygen Stream's private beta is now available -- join the limited private beta program and receive up to 10GB of free storage and a chance to win a Drobo FS!
To participate, please contact [email protected].
About Oxygen Cloud
Oxygen is cloud storage simplified. Oxygen enables large-scale enterprise user adoption and migration to both public and private storage clouds. The service delivers easy, direct end user access to cloud storage and the administrative tools for IT to manage users, allocate storage and enforce security policies. For more information, please visit www.oxygencloud.com.
Image Available: http://www2.marketwire.com/mw/frame_mw?attachid=1418371

Add to Digg Bookmark with del.icio.us Add to Newsvine
Media Contact
Julia Mak
Email Contact
510.456.1877


Copyright @ Marketwire
Page: 1
Related Keywords:
Oxygen Cloud, Mac,OS9,OSX,Marketwire,Apple Computer,Space Science,Business,
---