Over 70% of Teens and Young Adults Shout "Hey Dude, I Still Want a Laptop!"
(October 24, 2011)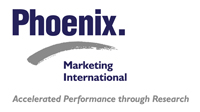 HORSHAM, PA -- (Marketwire) -- 10/24/11 -- A recent poll by Phoenix Marketing International asked Americans what type of computer they would consider purchasing or want to receive as a gift. Surprisingly, over 70% of 13-24 year olds selected a laptop computer with less than one-tenth picking a tablet. While we see the tablet numbers more than double to over 20% for Generation X and Y consumers, their laptop demand is still strong at over 50%. When it comes to Laptop brand preference we see Apple and Dell running neck and neck, each having an over 60% consideration set. When it comes to Tablets over three-quarters of consumers have Apple in the consideration set followed by Dell at over 50%. Sony, HP and Samsung have healthy scores and are being considered by around one-third of Tablet interested consumers.
"While current results show laptops are in high demand, the recent introduction of impressive, less than $200 tablets and Ereaders on steroids such as the Kindle Fire, could cause actual purchases this Holiday Season to unfold much differently than anticipated," commented John Schiela, Co-President of the Converged Technology and Media Group at Phoenix.
Perhaps more interesting than the device demand is how these devices impact entertainment behavior. Almost 9% of current adult Paid TV subscribers report being likely to discontinue Paid TV over the next 12 months. The leading substitute, being cited by 55% of Paid TV cord cutters, is streaming TV shows and movies from the Internet.
"Driven by a vast amount of Internet accessible media and powered by advanced technology, the media industry is poised to enter an explosive age of change not seen since the 1972 roll out of HBO," stated Edye Twer, Co-President of the Converged Technology and Media Group at Phoenix.
To comment on this story please visit Phoenix's CT&M Blog at http://www.phoenixmi.com/ctmblog. Phoenix will be conducting a free webinar presenting the study's highlights on October 27th at 1:00PM EDT. To register for this free event please go to http://www.phoenixmi.com/c360.
All data was from Phoenix's Convergence 360 study, an online study with over 1,000 interviews conducted among teens, young adults, generation X and Y. The C360 addresses the convergence of the Entertainment, Technology and Telecommunications industries and how consumers are reacting. To receive more information on Phoenix's Convergence 360 Study, please call 215-395-6655 or email: convtechmedia@phoenixmi.com.
John Schiela
Edye Twer
(p) 215-395-6655
Email Contact


Copyright @ Marketwire
Page: 1
Related Keywords:
Phoenix Marketing International, Broadcast, Streaming, Internet/Web, Internet, Internet Media, Marketwire, , Sony, HP, Television, Internet Technology, Entertainment, Internet, Adults, Teens,
---