Over 10,000 Companies Create Groups on TripIt
Small Businesses Finding TripIt an Easy Way to Manage Travel
(May 11, 2010)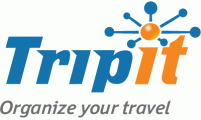 SAN FRANCISCO, CA -- (Marketwire) -- 05/11/10 -- TripIt, the trip management company, announced that over 10,000 company groups have been created on TripIt since the feature was announced less than three months ago. Companies of all sizes are creating TripIt Groups, but especially small and medium technology companies. With TripIt Groups, employees can see other traveling employees on their company's travel map, helping them meet up and get the most out of each business trip.
Here's how a few small technology companies are using TripIt. At each of these companies, employees book their business trips on a variety of travel and supplier websites, and then use TripIt to automatically organize their trips and put their full itineraries on their mobile phones.
1. Adaptive Path (www.adaptivepath.com) is an experience strategy and design consultancy where employees use TripIt to organize their business and client trips. Recently, Henning Fischer led the European expansion of Adaptive Path, using TripIt to manage several international group trips in multiple cities to coordinate site selection, relocation and client projects. "TripIt solved all my problems and keeps everyone on the same page effortlessly," said Henning Fischer, design strategist and Amsterdam studio director at Adaptive Path. 2. Boxee (www.boxee.tv) is trying to change the way people around the globe think about Television. With employees in San Francisco, New York and Tel Aviv, and partners in Asia, Europe and the US, the Boxee team travels frequently. They rolled out TripIt for Google Apps and can now see everyone's locations and flight information on their shared Google Calendar. Employees also use TripIt's free mobile apps to check flight status, handle online check-in and keep themselves on schedule. "The best part is that I didn't have to do any convincing -- the TripIt features are awesome and the price (free) is impossible to beat," said Andrew Kippen, VP Marketing at Boxee. 3. Eventbrite (www.eventbrite.com) the fast growing, event ticketing startup, allows anyone to create, promote and sell tickets to events online. Founder Kevin Hartz and his team use TripIt to manage group trips such as press tours. Kevin and his marketing team share the same TripIt itinerary, so each person has everyone else's flight information and the latest schedule of daily meetings, right on their mobile phones. "We're growing rapidly and have found that using TripIt and TripIt Groups is an easy and efficient way to help our team members manage, communicate and coordinate travel plans and meetings," said Kevin Hartz, founder and CEO at Eventbrite.
TripIt and TripIt Groups are free services available at www.tripit.com/uhp/groups. Employees must have a valid company email address to join their company's group, can only see travel dates and locations of others in their group, and always have the option of not sharing a trip with their group.
About TripIt
TripIt, the trip management company, helps people organize and share their travel plans no matter where they book. Travelers simply forward their travel confirmation emails from over 1,000 sites to [email protected]. TripIt automatically creates a master itinerary that combines all their travel plans plus weather, maps, restaurants and more. With TripIt it's easy to share and collaborate on trips with friends and colleagues in social networks and over 10,000 TripIt Groups. TripIt itineraries can be accessed via online, mobile device, free Android, BlackBerry and iPhone apps, personal calendars and social networking sites including the free LinkedIn travel app. TripIt is an open itinerary platform that works with a growing eco-system of travel and mobile partners. The new TripIt Pro premium service for frequent travelers automatically monitors travel itineraries, providing mobile alerts, alternate flight options, frequent traveler point tracking and automated trip sharing. More at www.tripit.com
Copyright @ Marketwire
Page: 1
Related Keywords:
TripIt, Communications,Digital Audio,Web,PDA,iPods,iphone,Search,Google,EMail,Sales & Marketing,Networking,Internet,Management,CEO/CFO,Marketwire,Apple Computer,Restaurants,Television,Business,Social Networking,Email,Other,
---