Over 1 Million Users Make Wyse PocketCloud One of the Most Popular Mobile Cloud Apps of All Time
PocketCloud Now Features Premium Services for Optimized User Experience, Multimedia Streaming, Enhanced File Browsing, and Remote Printing
(June 23, 2011)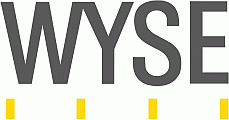 SAN JOSE, CA -- (Marketwire) -- 06/23/11 -- Wyse Technology, the global leader in cloud client computing, today announced version 2.1 of PocketCloud for iOS. PocketCloud 2.1 elevates the iPad experience with a tablet-optimized interface, taking full advantage of the larger screen, while improving performance for all devices. Wyse is also announcing it's reached over one million total downloads across iOS and Android devices, quadrupling its downloads in the last six months alone.
Consistently ranked as one of the Top 10 free business apps in the Apple App Store, version 2.1 also adds the optional PocketCloud Premium subscription service to the free app, giving users the ability to download, print, and email files, as well as stream videos and music from their home or work computers on-the-go.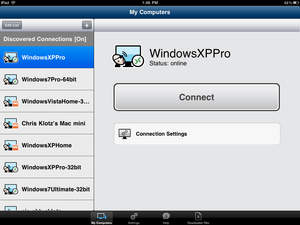 "PocketCloud version 2.1 represents our dedication to providing the most features to our users at a price that anyone can afford," said Daniel Barreto, general manager of the Mobile Business Unit at Wyse Technology. "The introduction of PocketCloud Premium subscription service gives all our free app users access to the same great features our business users have come to expect."
PocketCloud is already well known for providing the highest quality remote access experience on iOS devices. Version 2.1 refreshes the user interface to better support the tablet experience. The upgrades include a split-screen view while setting up and choosing the computer for your remote connection which is more in line with the native iOS experience, and a new setup wizard that makes getting connected even simpler and faster.
With PocketCloud 2.1, users of the free app now have the option to add the PocketCloud Premium subscription service through an easy in-app purchase. For just $1 a month, you can stream video and music from your home or work computers directly to your iPhone or iPad over 3G and Wi-Fi. PocketCloud Premium also includes a file browser, which makes searching for files on a remote computer and transferring them to an iPhone or iPad a snap. It also features a thin browser that enables fast Web browsing, access to Flash sites and videos, and even uses the bookmarks and history from a computer.
The new premium features with this release include the ability to download files to your iOS device and view, email, or print them with Apple AirPrint all while on-the-go. Video streaming has also been updated to allow users to seek and control playback from the selection of the video they wish to view.
With over one million downloads PocketCloud is definitive remote desktop solution available for the iOS and Android platforms. Unlike competitors that require near-professional setup at a higher cost, PocketCloud's intuitive UI and competitive price makes the mobile Internet a more powerful tool for managing all your data, by enabling fast and secure access to all the files and media on a computer or virtual environment.
Download PocketCloud now for free from the iTunes Store at: http://bit.ly/fzSy1a.
To learn more about PocketCloud, PocketCloud Pro, and their optional Premium services that can be purchased from within the apps, please visit www.wyse.com/pocketcloud.
About Wyse Technology
Wyse Technology is the global leader in Cloud Client Computing. The Wyse portfolio includes industry-leading thin, zero and cloud PC client solutions with advanced management, desktop virtualization and cloud software supporting desktops, laptops and next generation mobile devices. Cloud client computing replaces the outdated computing model of the unsecure, unreliable, energy-intensive and expensive PC, all while delivering lower TCO and a superior user experience. Wyse has shipped more than 20 million units and has over 200 million people interacting with their products each day, enabling the leading private, public, hybrid and government cloud implementations worldwide. Wyse partners with industry-leading IT vendors, including Cisco®, Citrix®, IBM®, Microsoft, and VMware® as well as globally-recognized distribution and service partners. Wyse is headquartered in San Jose, California, U.S.A., with offices worldwide. More information can be found at www.wyse.com or by calling 1-800-GET-WYSE.
Image Available: http://www2.marketwire.com/mw/frame_mw?attachid=1653845

Add to Digg Bookmark with del.icio.us Add to Newsvine
Media Contact:
Allison Darin
[email protected]
408-473-1223


Copyright @ Marketwire
Page: 1
Related Keywords:
Thin, Cloud, Zero, Broadcast,Management,Streaming,Computers/Peripherals,Internet/Web,Business,Computer,Workstation/CPU,Input/Output,WiFi/Wireless,Notebook/Laptop/tablets,Internet,Web,Email,Phone OS,Flash,Graphics/Design,Internet Media,Interactive/Multimedia,email,streaming,USA,Marketwire,Apple Computer,Music,Internet Technology,Business,Internet,Email,
---