Organic Valley Keeps Food Brands Growing With Sage SalesLogix CRM
U.S. and Canadian Farming Cooperative Leveraging Sage SalesLogix to Improve Sales and Distribution of Organic Food Items
(November 04, 2011)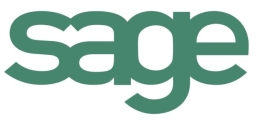 SCOTTSDALE, AZ -- (Marketwire) -- 11/04/11 -- Sage North America today announced Organic Valley, America's largest cooperative of organic farmers and a leading national organic brand, uses Sage SalesLogix to automate sales and fulfillment operations representing 1,658 farmers in 35 states and three Canadian provinces. Sage SalesLogix helps Organic Valley reduce correspondence within its sales processes, organize account histories and manage food sample shipments.
"We're dealing with perishable foods so making sure orders reach their destinations on time is critical," said Tonya Payne, Organic Valley sales support manager. "Using Sage SalesLogix to manage orders saves us approximately $10,000 in data entry labor annually and dramatically reduces server traffic while ensuring everyone has the information they need at their fingertips."
Prior to using Sage SalesLogix, Organic Valley employees had to send PDF files of order picks to its fulfillment department without a reliable method for confirming they were received or shipped on time. Orders often had to be sent multiple times. The lack of a complete tracking process left room for operations and customer satisfaction improvements.
Organic Valley implemented Sage SalesLogix ticket management to organize all necessary documentation in one place and eliminate previous redundancies. Fulfillment employees work from an assigned tickets group within Sage SalesLogix and use the ShipRush add-on from Z-Firm to automatically enter tracking information for UPS® and FedEx® shipments. Sales employees track orders by each customer's needed-by date, and anyone can see order progress at any time.
The cooperative also uses ticket data to track order volume, the types of orders placed and to create justification and labor hour reports.
Organic Valley will next use Sage SalesLogix to implement a tracking system for its network of over 400 broker contacts which it estimates will save 300 labor hours of data entry per year.
"All of the business processes we have improved with Sage SalesLogix have used out-of-the-box features -- no mods necessary," added David Whited-Ford, Organic Valley IT special projects manager. "The ease of use and feature depth of this system has allowed us to be quite creative."
Sage SalesLogix -- available for on-premises, Cloud and mobile deployments -- provides businesses a complete view of customer interactions across sales, marketing, customer service and support functions so teams can collaborate and respond promptly and knowledgeably to customer inquiries and sales opportunities. Powerful process automation and a highly customizable platform help achieve stronger sales results. For more information call 800-643-6400 or visit www.sagesaleslogix.com.
About Organic Valley
Organic Valley is America's largest cooperative of organic farmers and one of the nation's leading organic brands. Organized in 1988, it represents 1,658 farmers in 35 states and three Canadian provinces, and achieved $619 million in 2010 sales. Focused on its founding mission of saving family farms through organic farming, Organic Valley produces a variety of organic foods, including organic milk, yogurt, soy, cheese, butter, spreads, creams, eggs, produce and juice, which are sold in supermarkets, natural foods stores and food cooperatives nationwide. The same farmers who produce for Organic Valley also produce a full range of delicious organic meat under the Organic Prairie label. For further information, call 1-888-444-MILK or visit www.organicvalley.coop, www.organicprairie.coop and the cooperative's farmer website, www.farmers.coop. Organic Valley is on Twitter @OrganicValley and Facebook www.facebook.com/OrganicValley.
About Sage North America
Sage North America is part of The Sage Group plc, a leading global supplier of business management software and services. Sage North America employs 3,900 people and supports more than 3 million small and midsized business customers. The Sage Group plc, formed in 1981, was floated on the London Stock Exchange in 1989 and now employs 13,600 people and supports more than 6 million customers worldwide. For more information, please visit the Web site at www.sagenorthamerica.com. Follow Sage North America on Facebook®, www.facebook.com/SageNorthAmerica, and Twitter®, http://twitter.com/sagenamerica.
© 2011 Sage Software, Inc. All rights reserved. Sage, the Sage logos, and the Sage product and service names mentioned herein are registered trademarks or trademarks of Sage Software, Inc. or its affiliated entities. All other trademarks are the property of their respective owners.
Add to Digg Bookmark with del.icio.us Add to Newsvine
Media Contact:

Ryan Zuk
Sage North America
480-383-5369
ryan.zuk@sage.com


Copyright @ Marketwire
Page: 1
Related Keywords:
CRM, Sage SalesLogix, Organic Valley, organic foods, automation, shipping, farming, fulfillment, SFA, Sales, Marketing, CRM - Customer Relationship Management, Shipping & Receiving, Sales & Marketing, Internet, Management, Sales, Sales, USA, Marketwire, Inc., , Shipping, Internet Technology, Agricultural Science, Business, Family, Other,
---