Oracle Buys Taleo
Adds Leading Talent Management Cloud Offering to the Oracle Public Cloud
(February 09, 2012)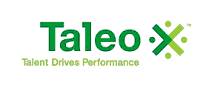 DUBLIN, CA -- (Marketwire) -- 02/09/12 -- Oracle today announced that it has entered into an agreement to acquire Taleo Corporation (NASDAQ: TLEO), a leading provider of cloud-based talent management for $46.00 per share or approximately $1.9 billion, net of Taleo's cash and debt. Taleo's Talent Management Cloud helps organizations attract, develop, motivate and retain human capital to improve performance and drive growth.
Together, Oracle and Taleo expect to create a comprehensive cloud offering for organizations to manage their Human Resource operations and employee careers. The combination is expected to empower employees and managers to effectively manage careers throughout their entire employment, enable organizations to retain talent and optimize costs, and improve the employee experience through faster on boarding and better collaboration with team members via social media.
The Board of Directors of Taleo has unanimously approved the transaction. The transaction is expected to close mid-year 2012, subject to Taleo stockholder approval, certain regulatory approvals and other customary closing conditions.
"Human capital management has become a strategic initiative for organizations," said Thomas Kurian, Executive Vice President, Oracle Development. "Taleo's industry leading talent management cloud is an important addition to the Oracle Public Cloud."
"Taleo's integrated cloud-based talent management solutions optimize how organizations hire, manage, develop and reward their employees and gives companies the intelligence needed to capitalize on their most critical asset -- their people," said Michael Gregoire, Chairman and CEO, Taleo. "Joining forces with Oracle gives us the opportunity to better serve our customers."
More information on this announcement can be found at http://www.taleo.com/oracle.
About Taleo
Taleo (NASDAQ: TLEO) helps organizations improve the performance of their business by unlocking the power of their people. Taleo is the only company to provide industry-leading solutions in every category of Talent Management. Through its cloud-based platform, Taleo optimizes recruiting, performance management, learning and compensation -- and integrates them all so managers have the insights they need to achieve talent intelligence. Customers also plug into Taleo's unique Talent Grid community to harness the power of proven best practices, millions of users, and Taleo-ready partner solutions. From small and medium sized businesses to large enterprises, more than 5,000 organizations rely on Taleo every day to pursue growth, innovation and customer success.
Forward-Looking Statements
Additional Information and Where to Find It
Taleo Corporation ("Taleo") plans to file with the Securities and Exchange Commission (the "SEC") and furnish to its stockholders a proxy statement in connection with the proposed merger with Tiger Acquisition Corporation, pursuant to which Taleo would be indirectly acquired by Oracle Corporation (the "Merger"). The proxy statement will contain important information about the proposed Merger and related matters. INVESTORS AND STOCKHOLDERS ARE URGED TO READ THE PROXY STATEMENT CAREFULLY WHEN IT BECOMES AVAILABLE. Investors and stockholders will be able to obtain free copies of the proxy statement and other documents filed with the SEC by Taleo through the web site maintained by the SEC at www.sec.gov, from Taleo by calling (925) 452-3120 or writing to Investor Relations at 4140 Dublin Boulevard, Suite 400, Dublin, California 94568, or by going to Taleo's Investor Relations web site at http://ir.taleo.com/financials.cfm.
Taleo and its directors and executive officers may be deemed to be participants in the solicitation of proxies from the stockholders of Taleo in connection with the proposed Merger. Information regarding the interests of these directors and executive officers in the transaction described herein and certain compensation arrangements based on or relating to the Merger will be included in the proxy statement described above. Additional information regarding these directors and executive officers is also included in Taleo's proxy statement for its 2011 Annual Meeting of Stockholders, which was filed with the SEC on April 15, 2011. This document is available free of charge at the SEC's web site at www.sec.gov, from Taleo by calling (925) 452-3120 or writing to Investor Relations at 4140 Dublin Boulevard, Suite 400, Dublin, California 94568, or by going to Taleo's Investor Relations web site at http://ir.taleo.com/financials.cfm.
Note on Forward-Looking Statements
The subject document contains certain forward-looking statements within the meaning of Section 27A of the Securities Act of 1933 and Section 21E of the Securities Exchange Act of 1934, including but not limited to, statements regarding the expected benefits and costs of the transaction, the plans, strategies and objectives of management for future operations, and the expected closing of the proposed Merger. These forward-looking statements involve certain risks and uncertainties that could cause actual results to differ materially from those indicated in such forward-looking statements, including, but not limited to, the ability of the parties to consummate the proposed Merger, satisfaction of closing conditions precedent to the consummation of the proposed Merger, including obtaining antitrust approvals in the U.S. and other jurisdictions, as applicable, the ability of Oracle to successfully integrate Taleo's operations and employees, the ability to realize anticipated benefits of the proposed Merger, and such other risks as identified in Taleo's Annual Report on Form 10-K for the fiscal year ended December 31, 2010, and Taleo's most recent Quarterly Report on Form 10-Q, each as filed with the SEC, which contain and identify important factors that could cause the actual results to differ materially from those contained in the forward-looking statements. Taleo assumes no obligation to update any forward-looking statement contained in the subject document.
Copyright @ Marketwire
Page: 1
Related Keywords:
talent management, talent intelligence, Taleo, Oracle, cloud , Internet,Cloud Computing,Social Media,Public cloud,Management,CEO/CFO,USA,Marketwire, ,Internet Technology,Business,Other,
---