Options Media Signs Definitive Agreement to Acquire Illume Software
(January 30, 2012)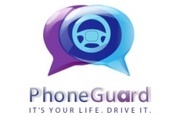 NEW YORK, NY -- (Marketwire) -- 01/30/12 -- Options Media Group Holdings, Inc. (OTCQB: OPMG) (PINKSHEETS: OPMG) (the "Company" or "Options Media") has entered into a definitive merger agreement to acquire 100% of the stock of Illume Software, Inc., a Boston-based mobile software company, whose iZup software is a responsible solution to cell phone-related distracted driving. The boards of directors of both companies have approved the merger, which is expected to close by February 12, 2012, subject to various closing conditions, including the approval of Illume shareholders and other customary closing conditions.
Under the terms of the definitive agreement, Illume will become a wholly-owned subsidiary of Options Media. The shareholders of Illume will own 40% of the post-merger company. The completion of the acquisition is contingent on Options Media receiving financing in connection with the acquisition and for ongoing operating costs.
The agreement calls for a combination of the two company's boards of directors and management teams at the Options Media level. Upon closing, Daniel Ross, CEO of Illume, will become the CEO of Options Media. The combined Board of Directors will include current Options Media board members Keith St. Clair, Leo Hindery and Ervin Braun and current Illume board members Daniel Ross and William Elfers. The Company intends to serve the consumer market through its PhoneGuard application and the enterprise market through the Illume iZup application.
Illume develops solutions that leverage location to power high-value mobile phone applications and services. Illume's iZup solution provides safer roads for everyone, enhanced productivity, reduced corporate exposure to liability and compliance monitoring. Illume has filed four patent applications for its technology, including battery optimization. Illume's customers and partners include Carahsoft, a major government IT solutions distributer (Illume is on the GSA schedule); Sprint, which recently named Illume as its distracted driving solutions partner for enterprise customers; The Jankovich Co., a leading petroleum distributer on the West Coast and a Fortune 500 food manufacturer. Illume sells its iZUP solution through its sales force, its enterprise partners, the Android Marketplace, and the BlackBerry App World.
"The combination of two leading mobile apps that prevent distracted driving -- PhoneGuard and iZUP -- creates the best solution for both consumers and businesses," said Keith St. Clair, Chairman of Options Media. "Distracted driving is becoming an epidemic, and as recently as December 2011, the Chairman of the National Transportation Safety Board recommended the ban of cell phone usage while driving. Beginning in January 2012, the Federal Motor Carrier Safety Administration and the U.S. Department of Transportation implemented a hand held cell phone ban for all commercial vehicles, with fines of $2,750 dollars for the operator and up to $11,000 dollars to the employer for every distracted driving ticket. This merger gives Options Media the ability to provide consumers and businesses product suites that ensure that drivers are not distracted by their smart phones while driving."
Daniel Ross, Chief Executive Officer of Illume, said, "Having built relationships in Washington to affect supportive legislation, invested heavily in new product development, established key partnerships to effectively go to market and taken steps toward building an enterprise customer base, we welcome the opportunity to join with PhoneGuard in addressing this growing epidemic. We will now have drivers protected whether it's initiated from the consumer or from the enterprise. We're excited for the future of the combined company in which we will continue to strive for responsible mobile phone usage while driving."
Led by experienced mobile telecom, Internet and media veterans, Illume boasts an advisory board of prominent business, political, financial and technology leaders that includes U.S. Senator Bob Kerrey, U.S. Senator Tom Daschle, Leo Hindery Jr., ex CEO of ATT broadband and founding partner of the Intermedia fund, who has already joined OMG's board, Fay Vincent, past Vice Chairman of The Coca-Cola Company, and William Elfers, Managing Director of Fidelity Capital and Chairman and CEO of Community Newspaper Company, a Fidelity Capital subsidiary.
For more information regarding PhoneGuard applications, visit www.PhoneGuard.com, www.facebook.com/PhoneGuard or on Twitter at @Phone_Guard.
For more information on Illume software solutions, visit www.getizup.com.
About PhoneGuard, Inc.
PhoneGuard, Inc., a subsidiary of Options Media Group Holdings, Inc., is a leading provider of mobile applications software. The Company's flagship product, personal security and anti-texting while driving software application suite, is a next-generation software suite with the most robust set of features and functions available today. The software product, which is easily downloadable to mobile phones, allows for GPS tracking of the mobile device in order to calculate the rate of speed of travel. Above certain predetermined speeds, the software will lock the keyboard and prevent the user from emailing, surfing the web or texting. While PhoneGuard's Software is designed to prevent texting while driving, it also offers parents and employers the ability to monitor the driving habits of mobile phone users in order to prevent speeding. www.PhoneGuard.com.
About Illume Software
Illume Software is a Boston-based mobile software company backed by a combination of venture and independent investor capital. iZup offers a responsible solution to cell phone-related distracted driving by harnessing the power of GPS, the pervasiveness of cellular networks, and by placing an emphasis on intelligent solutions to real-world problems. By working with organizations, companies, lawmakers, and mobile carriers, Illume Software strives to continuously educate people on responsible mobile phone use while driving.
Forward-Looking Statements
This press release contains forward-looking statements including potential revenue from the sale of PhoneGuard products, our belief that the timing of our introduction of the product is optimal and plans for the sale of PhoneGuard. Forward-looking statements can be identified by words such as "anticipates," "intends," "plans," "seeks," "believes," "estimates," "expects" and similar references to future periods. Forward-looking statements are based on our current expectations and assumptions regarding our business, the economy and other future conditions. Because forward-looking statements relate to the future, they are subject to inherent uncertainties, risks and changes in circumstances that are difficult to predict. Our actual results may differ materially from those contemplated by the forward-looking statements. We caution you therefore against relying on any of these forward-looking statements. They are neither statements of historical fact nor guarantees or assurances of future performance. Important factors that could cause actual results to differ materially from those in the forward-looking statements include unanticipated changes to the working relationship between Justin Bieber and PhoneGuard and Cellairis and PhoneGuard, and the willingness and/or the ability of consumers to pay for the paid application.
Further information on Options Media's risk factors is contained in its filings with the Securities and Exchange Commission including its Form 10-K for the year ended December 31, 2010. Any forward-looking statement made by Options Media in this press release speaks only as of the date on which it is made. Factors or events that could cause actual results to differ may emerge from time to time, and it is not possible to predict all of them. The Company undertakes no obligation to publicly update any forward-looking statement, whether as a result of new information, future developments or otherwise, except as may be required by law.
Media Contact:
Amity Gay/Kelli Schindelegger
The Zimmerman Agency
(850) 668 - 2222
Email Contact

Investor Relations Contact:
Stephanie Prince / Jody Burfening
Lippert/Heilshorn & Associates, Inc.
(212) 838 - 3777
Email Contact


Copyright @ Marketwire
Page: 1
Related Keywords:
Options Media Group Holdings, Inc. , Internet,Broadband,Parents,Digital Media Software,Communications,Web,Cell phone,PDA,Applications,Security,Social Media,USA,Marketwire, Inc., ,Financial,Communications Technology,Internet Technology,Business,Internet,Parents,Other,
---