Options Media Launches Updated Consumer Website for PhoneGuard App
PhoneGuard Now Available as 14 Day Free-to-Download App at www.PhoneGuard.com; New Justin Bieber Video Supporting PhoneGuard Solution to Stem Distracted Driving Epidemic Now Available on Updated Website
(February 22, 2012)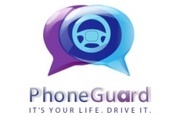 NEW YORK, NY -- (Marketwire) -- 02/22/12 -- PhoneGuard, Inc. a subsidiary of Options Media Group Holdings, Inc. (OTCQB: OPMG) (PINKSHEETS: OPMG), a leading provider of mobile applications software, announced that it has launched its newly updated website at www.phoneguard.com today, February 22, 2012. A new, previously unseen video by teen singer Justin Bieber that supports PhoneGuard's software solution to stem the growing epidemic of distracted driving is now available on the updated website as well.
The PhoneGuard application is now available as a free-to-download app on the company's updated website. Consumers can enjoy a 14-day free trial of the full product before being invited to sign up for one of two paid premium plans. The pricing plans include the purchase of 2 licenses for $29.99 a year or the purchase of up to 5 licenses for $49.99 a year.
"Our updated web site represents a new focus for PhoneGuard. Our newly adopted free-to-download, or freemium, business model enables everyone to experience the benefits of the PhoneGuard app at no initial cost," said Keith St. Clair, Chairman of Options Media. "We are excited that one of the leading teen voices of today, Justin Bieber, is supporting our PhoneGuard mobile app to prevent distracted driving, with today's launch of a new Justin Bieber promotional video. Distracted driving is becoming an epidemic and our product ensures that drivers are not distracted by their smart phones while driving."
For more information regarding PhoneGuard applications, visit www.PhoneGuard.com, www.facebook.com/PhoneGuard or on Twitter at @Phone_Guard.
About PhoneGuard, Inc.
PhoneGuard, Inc., a subsidiary of Options Media Group Holdings, Inc., is a leading provider of mobile applications software. The Company's flagship product, personal security and anti-texting while driving software application suite, is a next-generation software suite with the most robust set of features and functions available today. The software product, which is easily downloadable to mobile phones, allows for GPS tracking of the mobile device in order to calculate the rate of speed of travel. Above certain predetermined speeds, the software will lock the keyboard and prevent the user from emailing, surfing the web or texting. While PhoneGuard's Software is designed to prevent texting while driving, it also offers parents and employers the ability to monitor the driving habits of mobile phone users in order to prevent speeding. www.PhoneGuard.com.
Forward Looking Statements
This press release contains forward-looking statements including potential revenue from the sale of PhoneGuard products, our belief that the timing of our introduction of the product is optimal and plans for the sale of PhoneGuard. Forward-looking statements can be identified by words such as "anticipates," "intends," "plans," "seeks," "believes," "estimates," "expects" and similar references to future periods. Forward-looking statements are based on our current expectations and assumptions regarding our business, the economy and other future conditions. Because forward-looking statements relate to the future, they are subject to inherent uncertainties, risks and changes in circumstances that are difficult to predict. Our actual results may differ materially from those contemplated by the forward-looking statements. We caution you therefore against relying on any of these forward-looking statements. They are neither statements of historical fact nor guarantees or assurances of future performance. Important factors that could cause actual results to differ materially from those in the forward-looking statements include unanticipated changes to the working relationship between Justin Bieber and PhoneGuard and Cellairis and PhoneGuard, and the willingness and/or the ability of consumers to pay for the paid application.
Further information on Options Media's risk factors is contained in its filings with the Securities and Exchange Commission including its Form 10-K for the year ended December 31, 2010. Any forward-looking statement made by Options Media in this press release speaks only as of the date on which it is made. Factors or events that could cause actual results to differ may emerge from time to time, and it is not possible to predict all of them. The Company undertakes no obligation to publicly update any forward-looking statement, whether as a result of new information, future developments or otherwise, except as may be required by law.
Investor Relations Contact:
Stephanie Prince / Jody Burfening
Lippert/Heilshorn & Associates, Inc.
(212) 838 - 3777
Email Contact


Copyright @ Marketwire
Page: 1
Related Keywords:
PhoneGuard, Inc. , Internet,Teens,Parents,Digital Media Software,Communications,Web,Applications,Security,Video,Social Media,Marketwire, Inc., ,Communications Technology,Internet Technology,Business,Parents,Other,
---