Optify Launches New Digital Marketing Software Suite for Agencies
New Offering Adds Exclusive Capabilities and New CMS Plug-Ins That Empower Digital Marketing Agencies to Generate More Business and Streamline Delivery
(June 27, 2012)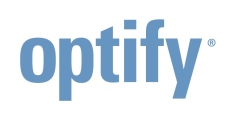 SEATTLE, WA -- (Marketwire) -- 06/27/12 -- Optify, a leading provider of inbound marketing software for professional B2B marketers, today announced the new Optify Digital Marketing Software Suite, a specialized version of its inbound marketing solution designed specifically for digital marketing agencies. In addition to providing integrated inbound marketing capabilities, Optify has added agency-specific features such as co-branded reports, client self-service access, and plug-ins to the most popular content management solutions in the market, WordPress, Drupal and Joomla.
"With the proliferation of websites, email, content and social media channels it's getting harder for marketers to track and manage all their data and programs," said Rob Eleveld, CEO of Optify. "We see more and more companies turning to agencies for help. That's why we developed our Digital Marketing Software Suite to provide agencies with an integrated solution that they can use to provide high-value reporting and services for their clients, all in one place."
As a result of the changing industry landscape, a growing number of companies are turning to agencies to help them navigate and manage all the new marketing choices available today. According to a report from AdAge's DataCenter, in 2011 U.S. agencies generated $10.1 billion in revenue. For the first time, digital services accounted for more than half of revenue at CRM/direct-marketing agencies. To meet this demand from agency customers Optify created an exclusive bundle of capabilities that can be used by digital marketing agencies to attract new clients, streamline delivery, and offer more services to existing clients. The software enables the delivery of high-margin services with SEO, social media campaigns, email marketing, website visitor tracking, and closed-loop analytics.
Exclusive capabilities of this new Digital Marketing Software Suite include:
Co-branded reports to share detailed results with clients under your brand.
Client self-service access with new administrative controls that permit your clients to access their reporting dashboards on their own.
CMS plug-ins with Wordpress, Drupal and Joomla so agencies can use Optify's tracking capabilities for inbound marketing and visitor intelligence with their preferred content management solution, without being locked in to a proprietary format.
"Optify's Digital Marketing Software Suite has enabled us to unify and streamline our client SEO, social networking, and visitor intelligence efforts. Standardized reports help to measure their success and maximize their results, and are now available in a PDF format that clients can easily digest," said Ashley Rio, Marketing Director, KathodeRay Media. "We no longer have to pull data from eight different sources and our clients love the visibility they get into our behind-the-scenes account work."
Optify's Digital Marketing Software Suite is available immediately. For more information please visit: Digital Marketing Software for Agencies.
About Optify
Optify provides an integrated demand generation solution for marketers who are responsible for fueling their company's growth. Optify helps B2B marketers and digital marketing agencies generate more high quality inbound leads, nurture more demand from existing leads, and track the impact of every marketing program in one place. The Optify Inbound Marketing Software Suite brings together enterprise-class SEO, social marketing, and email marketing, combined with powerful website visitor intelligence. Optify's flexible pricing model makes it a cost-effective solution for managing a single site, or 100 sites. Optify is headquartered in Seattle, Washington. To learn more about Optify, please visit http://www.optify.net.
Add to Digg Bookmark with del.icio.us Add to Newsvine
Contact:
Ali Kramer
Barokas Public Relations
[email protected]
206-264-8220


Copyright @ Marketwire
Page: 1
Related Keywords:
Optify, inbound marketing software, digital marketing software, marketing agencies, b2b marketing, Sales & Marketing, Networking, Internet, Social Media, Management, CEO/CFO, USA, Marketwire, Business, Social Networking, Email,
---