Opstera's AzureOps Improves Application Management on Windows Azure
New AzureOps Service Provides Unified Applications Management to Help Windows Azure Customers Manage Health and Optimize Cloud Capacity
(June 07, 2012)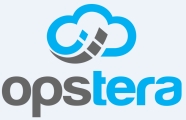 BELLEVUE, WA -- (Marketwire) -- 06/08/12 -- Today, Opstera -- a cloud-based health management and capacity optimization provider for Windows Azure -- announced an updated version of its AzureOps service. AzureOps now allows customers to compose, monitor, and manage disparate cloud services as a single unified cloud application. These services include Azure infrastructure (IaaS) and platform services (PaaS), as well as third party software as a service (SaaS) offerings such as email, messaging, and web analytics. Opstera's new service improves health management for cloud applications through intuitive dashboards, threshold-based analytics, and configurable alerts, allowing IT managers to quickly make informed decisions to optimize performance and minimize costs.
"Increasingly, businesses find themselves piecing together multiple views to understand the overall health of their application because they are deploying applications that span many different cloud services," said Ranjith Ramakrishnan, Chief Technical Officer and co-founder of Opstera. "By making the application the central focal point, Opstera takes a fresh approach to cloud operations by helping customers to bridge the IaaS, PaaS, and SaaS continuum."
AzureOps offers additional capabilities that provide real-time, actionable insights for managing Windows Azure services including SQL Database, Service Bus, Windows Azure web sites, media services, and Big Data. Focused on capacity optimization and health management, AzureOps helps businesses provision servers effectively to take advantage of the elastic nature of the cloud and identifies potential performance issues before they impact the bottom line. AzureOps also provides smart default settings based on workloads, so each customer can easily identify and monitor the parameters that are most relevant for their specific cloud application.
Today, AzureOps is deployed in all six Azure datacenters worldwide and has already grown to monitor one billion Azure transactions per month and manage more than 200 cloud services since it was first launched in January 2012.
The new version of Opstera's AzureOps is available immediately in five SKUs including Starter, Standard, Plus, Corporate, and Enterprise, starting at $50 per month. For more information, visit: www.opstera.com.
About Opstera
Opstera is the only cloud-based operations management provider for Windows Azure and offers the industry's most comprehensive view of health management and capacity optimization. Opstera provides customers with end-to-end visibility into application management in the cloud by monitoring the underlying Windows Azure services, the application itself, and the dependent third-party cloud services. By providing a comprehensive set of tools and dashboards, Opstera monitors more than 1 billion Windows Azure transaction per month and has helped nearly 200 customers -- including some of Azure's largest -- gain deeper insights into their cloud operations. For more information, go to www.opstera.com, visit Facebook, or follow Opstera on Twitter at @opstera.
Contact:
Phyllis McNeice
206-954-1481
phyllis@fireflycmns.com


Copyright @ Marketwire
Page: 1
Related Keywords:
Azure, Opstera, AzureOps, PaaS, IaaS, Application management, Cloud application, Applications, Database, Internet, Business Issues, Internet Server Applications, E-mail, Management, IT Managers, Marketwire, Internet Technology, Email,
---