Opstera Eases Transition to the Cloud With New Dashboard for Monitoring Windows Azure
Opstera Extends Line of Operations Management Tools With CloudGraphs Dashboard, Providing Deep Insights Into the Quality of Service for Cloud Platforms
(May 16, 2012)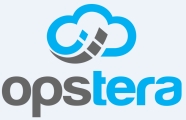 BELLEVUE, WA -- (Marketwire) -- 05/16/12 -- Today, Opstera -- a cloud-based health management and capacity optimization provider -- announced a new online dashboard called CloudGraphs, designed to monitor quality of service (QoS) for cloud platforms such as Windows Azure. The dashboard offers Windows Azure customers additional visibility and new metrics related to Microsoft Corp.'s cloud platform in real time, providing a new level of control and assurance. Over time, CloudGraphs will expand to provide data on the availability and performance of additional cloud services. The new dashboard is an important component of Opstera's vision of providing customers with an end-to-end view of their entire cloud operations which includes health management of the cloud platform, the application itself, and the related third-party services.
"As customers make the transition from the datacenter to the cloud, they are concerned about losing control over the operations of their critical business systems," said Opstera CEO Paddy Srinivasan. "CloudGraphs reveals new performance metrics for Windows Azure services, providing customers with vital insights into the overall health of their cloud applications."
Opstera's CloudGraphs compiles ongoing data on the performance of Windows Azure services by conducting workload tests against the service on a continual basis, then compares the time required to complete each test. Using a series of algorithms, CloudGraphs calculates latency data for the most popular Windows Azure services: Cloud Services, SQL Azure, and Storage. The dashboard synthesizes the data and displays the information in buttons reflecting available, degraded, or interrupted Windows Azure service. Customers can click the buttons to review historical data for a particular test and learn more information.
"Windows Azure provides on-demand compute, storage, networking, and content delivery, and also automates system management tasks," said Brian Goldfarb, Director of Windows Azure Product Marketing at Microsoft. "Opstera's CloudGraphs gives our mutual customers a deeper view into their mission critical cloud operations. We are excited about future possibilities of this service and the prospect of input from the Windows Azure community."
The dashboard will be submitted to the vibrant Windows Azure community of developers and programmers. These Windows Azure experts can offer valuable feedback to enhance customers' experiences and improve performance data. Community members will tweak the dashboard's existing algorithms -- or suggest new ones -- and provide recommendations for the types and numbers of latency tests in an effort to continually upgrade the tool.
CloudGraphs complements Opstera's existing suite of products and tools designed to provide customers with deeper insights into every aspect of their cloud operations. Based on customer demand for better quality of service in the cloud, CloudGraphs goes beyond application health management by allowing customers to proactively monitor the quality of service of the underlying Windows Azure service. This is a critical part of Opstera's commitment to improve overall cloud operations management for customers.
Opstera's CloudGraphs is a cloud service and is available free of charge. For more information, visit www.CloudGraphs.com or www.opstera.com.
About Opstera
Opstera is the only cloud-based operations management provider for Windows Azure and offers the industry's most comprehensive view of health management and capacity optimization. Opstera provides customers with end-to-end visibility into application performance in the cloud by monitoring the underlying Windows Azure services, the application itself, and the dependent third-party cloud services. By providing a comprehensive set of tools and dashboards, Opstera monitors more than 100 million Windows Azure metrics per month and has helped more than 100 customers gain deeper insights into their cloud operations. For more information, go to www.opstera.com, visit Facebook, or follow Opstera or on Twitter at @opstera.
Contact:
Phyllis McNeice
206-954-1481
[email protected]


Copyright @ Marketwire
Page: 1
Related Keywords:
cloud computing, operations management, APM, Azure, Opstera, network operation, cloudgraphs, Applications,Sales & Marketing,Storage,Networking,Cloud Computing,Services,Misc,Management,CEO/CFO,Marketwire, ,Computer Science,Business,
---