OpenFeint(TM) to Select 100 Paid Games for User Based Cross Promotion With "One Touch iPromote(TM)"
Top Indie Developers Behind Trism, Boulder Dash, Pocket God, Radio Flare Rally to Endorse OpenFeint(TM)
(April 21, 2009)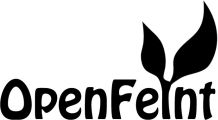 BURLINGAME, CA -- (Marketwire) -- 04/21/09 -- Aurora Feint Inc., the company that launched a series of award winning social RPG puzzle games for the iPhone(TM), today announced a breakthrough new social medium for discovering and selling games called One Touch iPromote(TM) in OpenFeint V1.5 being released Tuesday, April 21.
One Touch iPromote follows on the heels of the successful introduction of twenty-one OpenFeint V1.0 enabled games now live in the App Store(TM), and the success that OpenFeint developers are already achieving using their own users to promote the discovery and sales of their applications. One hundred paid games will be selected in the next two weeks for cross promotion to audiences of dozens of OpenFeint Enabled games including Pocket God, Aurora Feint and Chillingo. Registration is open for developers at www.openfeint.com and Version 1.5 client source code is available for download under LGPL.
Indie Developer Endorsements
Indie developer Andrew Borland is excited to announce that his games have seen "a 40-60 increase in sales across the board" since releasing with OpenFeint V1.0.
Steve Demeter, owner of Demiforce and famed creator of the classic iPhone hit Trism, recently signed an agreement to integrate OpenFeint into Demiforce iPhone titles. Aurora Feint approached Demiforce suggesting the deal a few weeks after Demiforce had independently announced it would not be pursuing a game services platform dubbed Onyx. "The Aurora Feint crew has accomplished a great task with OpenFeint, bringing a number of social features to the iPhone. To top it off, it's easy to use and integrates seamlessly. We look forward to seeing what OpenFeint does for the iPhone development community."
Dave Castelnuovo, co-creator of the mega-hit application Pocket God who integrated OpenFeint recently said that OpenFeint enhances the sense of community within the game and, "From a developer's perspective OpenFeint gives us a powerful way to meet and interact with fans. OpenFeint is a great opportunity for indie developers to get the benefits they would have with a publisher while retaining their autonomy."
"In a very cluttered App Store it is necessary to stay afloat. While adding great features to your games, OpenFeint also provides a valuable means of cross promotion between quality apps," noted Fares Kayali, co-creator of the popular iGF finalist game Radio Flare.
"One Touch iPromote is yet another innovation by the OpenFeint team and we are excited to announce that the upcoming classic Boulder Dash® Vol. 1 for the iPhone will be integrating and releasing with v1.5 of OpenFeint," said Chris Byatte, co-founder of publisher Chillingo, on behalf of First Star Software Inc.
Indie developer Rahul Saraf was the first developer to have his OpenFeint application Virtual Stock Market Lite approved in the App Store and is thrilled that "social gaming features that would have taken weeks to build and set up with back-end servers and hosting took two hours with OpenFeint and no server work at all."
Product Update: One Touch iPromote(TM) and How it Works
OpenFeint V1.0 already supports Facebook(TM) and Twitter(TM) identities, leaderboards, chat rooms and category-based "Feint Lobbies." OpenFeint currently supports three Feint Lobbies each of which represents a set of game categories from the App Store. Whereas chat rooms are for users of a specific game only, each Feint Lobby is like a town hall where users from any OpenFeint enabled game can show up and interact with each other about their favorite games. In a Feint Lobby, each user is represented by a username tagged with the OpenFeint enabled application name the user was playing before entering the Lobby.
OpenFeint V1.5 is being released April 21, with One Touch iPromote now allowing a user to simply touch a username, gamename in a Feint Lobby to reach a description/screenshot of the game which in turn can be selected buy the game in the App Store.
"With the number of applications in the App Store exceeding 20,000, the challenge for indie developers to get their games noticed is immense," said Danielle Cassley and Jason Citron, co-founders of Aurora Feint. "OpenFeint gives our fellow indie developers a way to let their users go to category lobbies to meet other users discussing their favorite applications. Each user is represented by their screen name and application name, so each user becomes a billboard, a discovery point, and often a recommendation/selling agent for a developer's application."
One Touch iPromote is based on a revenue sharing model for sales that occur through OpenFeint. OpenFeint Platform Services such as leaderboards, chat rooms, lobbies, profiles and newsfeeds continue to be free for free games, and MAU based for paid games.
Four weeks ago, Aurora Feint announced dozens of applications supporting the launch of OpenFeint 1.0. The following games based on OpenFeint 1.0 are now live in the App Store:
Virtual Stock Market by Rahul Saraf BoomDice by MachWerx VOID by Alex Wayne Radio Flare by Studio Radiolaris Radio Flare Lite by Studio Radiolaris Triple Card Poker by Andrew Borland Symbolism by Andrew Borland Ultimate Hold'em Poker by Andrew Borland iCanSketchIt by Andrew Borland Crazy 4 Card Poker by Andrew Borland Colorblind by Andrew Borland Hi-Lo by Andrew Borland Ride It Out Poker by Andrew Borland Bug Bounce By Cocoa Touch Games Cloud Girls by Cocoa Touch Games Entangled by Bridger Maxwell Fetch! by Phil Zigoris iGo by Phil Zigoris Dessert Dilemma by Cocoa Touch Games Pocket God by Bolt Creative Caribbean Stud Poker by MobiltyWare
"OpenFeint is clearly emerging as the defacto social gaming platform of choice for indie developers," said Peter Relan, Chairman of Aurora Feint. "One Touch iPromote brings something absolutely critical to iPhone developers, and those who don't take advantage of it are likely to fall behind in discovery and sales of their apps relative to those who do."
Note: Aurora Feint(TM) is a trademark of Aurora Feint Inc., Facebook(TM) is a trademark of Facebook, Twitter(TM) is a trademark of Twitter Inc., iPhone(TM) and AppStore(TM) are trademarks of Apple Computer, MySpace(TM) is a trademark of MySpace.
Add to Digg Bookmark with del.icio.us Add to Newsvine
Press Contact:
Peter Brooks
(415) 255-1554
Email Contact


Copyright @ Marketwire
Page: 1
Related Keywords:
iPhone, App Store, Aurora Feint, Radio Flare, Demiforce, Sales,Applications,Sales & Marketing,Sales,Sales,Mac,OS9,OSX,Marketwire, Inc.,Apple Computer,Other,
---