Online Commerce Needs a More Secure Solution -- SmartMetric to Replace PINs and Passwords With FingerPrint Activated Credit Cards
With an Estimated $1.4 Trillion in Online Sales by 2014 Existing Online Payments Systems Are Vulnerable
(February 21, 2012)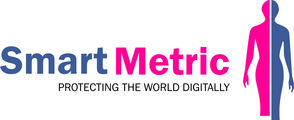 BUENOS AIRES, ARGENTINA -- (Marketwire) -- 02/21/12 -- SmartMetric, Inc. (OTCBB: SMME) President & CEO of SmartMetric, Inc., Ms. C. Hendrick, the developer of "secured by Biometric's" Credit and Identity Cards, said today that current Credit Cards are insecure and haven't kept up with the level of sophistication of today's technology savvy criminals. Even the "Chip & Pin" or EMV Credit Cards used in Europe and soon to be commonplace in the United States, are vulnerable to attack. Speaking from the company's manufacturing center in Buenos Aires, Argentina, the Company President C. Hendrick said today that the Banking industry is still deploying technology that is inherently flawed and open to serious breaches by even unsophisticated methods.
The single biggest weakness in all Card systems the President of SmartMetric said was the reliance on PINs or passwords. That is why SmartMetric has devoted so much research and development effort in creating a Credit Card that doesn't use a PIN but rather uses a person's fingerprint for verification and transaction activation.
Online usage of Credit Cards whether directly or indirectly through systems like Google Wallet or PayPal are basically security flawed and pose a threat for the user and their Banks. Having a Credit Card or ATM card with a miniature fingerprint reader built inside the Card that turns the Card on only after a fingerprint match with the user, is the safest method for securing both off-line and online purchasers. The user's fingerprint replaces security vulnerable PINs and passwords. SmartMetric has spent years of Research & Development to create such a card -- a Credit Card that will provide the highest level of security and protection for online and in store usage of Credit Cards, the President of SmartMetric went on to say.
The online commerce market is expecting to grow by 90.7% to become a $1.4 trillion market by 2014, according to research company Datamonitor. The need for a better technology to guard this money is urgently required. SmartMetric believes its new fingerprint-based Credit Cards are the perfect and much needed solution.
SmartMetric, Inc is a technology company registered in Nevada that has engineering offices in California, Israel and Argentina. It is the holder of a Patent that the company alleges is being breached by Visa and MasterCard and is currently suing both card companies in the United States Federal Court.
About SmartMetric:
The SmartMetric, Biometric Card Computer provides powerful computing with large memory capacity in a revolutionary size that has taken more than 10 years of research and development. Using the latest in sub micro technology electronics, the company has achieved a level of miniaturization that allows it to release a solution of portable computing power that, combined with SmartMetric's biometric fingerprint in-card scanning technology, is so revolutionary it will change the way business is done and information is handled across a broad range of industries.
For further information please go to the company's website: www.smartmetric.com
Safe Harbor Statement:
Certain of the above statements contained in this press release are forward-looking statements that involve a number of risks and uncertainties. Such forward-looking statements are within the meaning of that term in Section 27A of the Securities Act of 1933 and Section 21E of the Securities Exchange Act of 1934. Readers are cautioned that any such forward-looking statements are not guarantees of future performance and involve risks and uncertainties, and that actual results may differ materially from those indicated in the forward-looking statements as a result of various factors.
Add to Digg Bookmark with del.icio.us Add to Newsvine
Contact:

Investor :
Constellation Asset Advisors, Inc.
tel: +1 (415) 524-8500

Company
SmartMetric, Inc.
tel: +1 786.623.5690 or +1.786.269.2238
email: [email protected]


Copyright @ Marketwire
Page: 1
Related Keywords:
SmartCard, smart card, biometric, biometrics, fingerprint, visa, MasterCard, American Express, , USA,Israel,Argentina,Marketwire, Inc., ,Business,
---