Onit Fuels Growth With New Hires
Company Appoints Industry Veteran Paul Zengilowski as Customer Development Executive
(March 02, 2012)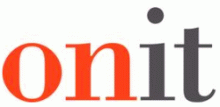 HOUSTON, TX -- (Marketwire) -- 03/02/12 -- Onit, a leading provider of business productivity and process management Apps, today announced that it expects to hire an estimated 25 new employees for its Houston operations in 2012 as the company expands its reach of bringing business process automation apps to the enterprise.
The company's first strategic hire, Paul Zengilowski, is a seasoned business and legal technology executive with more than 20 years of sales, business development and client implementation experience. As a Customer Development Executive, Zengilowski will oversee the company's outside sales, partner and channel strategy, while also contributing to the company's product direction and strategy.
Previously, Zengilowski was the Director of Legal Services at Pangea3, a division of Thomson Reuters and was responsible for sales of LPO services to corporate legal and procurement organizations. He also held key positions at IntApp as the Vice President of the Revenue Management Practice and Datacert as the General Manager, Corporate Legal Solutions.
"Paul's broad experience across a range of sales, marketing, product and customer success responsibilities is expected to be critical to Onit's success in the marketplace," said CEO and co-founder Eric M. Elfman. "It demonstrates not only his expertise in achieving revenue growth, but also his ability to inspire confidence through his commitment to delivering successful outcomes for partners and customers. I'm confident that he'll be core to our ability to execute against our business goals in 2012 and fueling the next stage of the company's growth."
Additional Onit hires include Bao Nguyen as Implementation Manager and Robert Morais as Senior Developer.
About Onit
Onit was formed by legal software industry experts Eric M. Elfman and Eric A. Smith, co-founders of Datacert, a leading provider of enterprise spend management software. Launched in early 2010, Onit deploys Onit Apps to simplify business process automation and improve business productivity across all departments and industries. The Onit App Builder allows business users to drive efficiency and productivity by combining business process management, project management and information management into one easy to use tool so the user can create their own Onit Apps without having to rely on IT for support.
Businesses have processes for everything -- whether it's hiring a vendor or law firm, terminating an employee, submitting a contract for review, requesting a trademark request, obtaining an NDA, etc. Most of these processes are manual, paper intensive and cumbersome. With Onit Apps, processes are automated in a few clicks, responsible parties are notified immediately, and data collection is centralized. Onit doesn't require any software to download or resources from IT. For more information, visit www.onit.com or contact 1-800-281-1330.
For more information contact:

Jill Black
Onit
Email Contact
713-560-9225


Copyright @ Marketwire
Page: 1
Related Keywords:
Onit , Marketwire, ,Business,
---