OneSuite Launches Dialer Apps for iPhone, Android, and Blackberry: Enabling Cheap International Calls on Smartphones with One Touch
(April 13, 2011)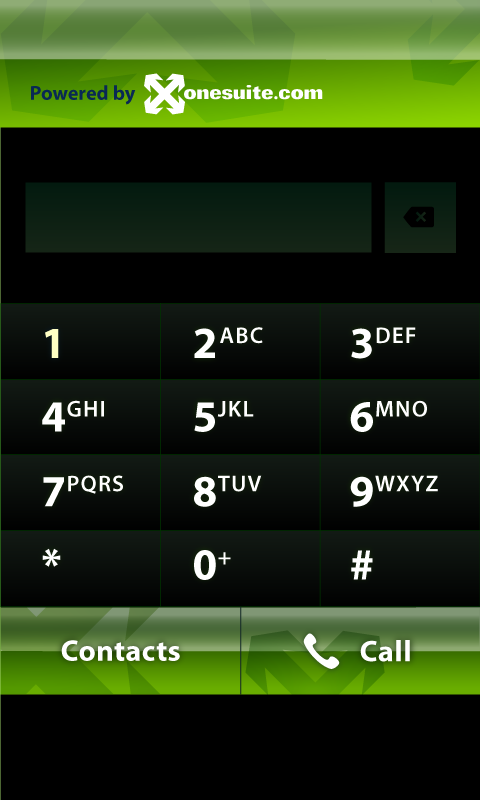 Los Angeles, CA (PRWEB) April 13, 2011
OneSuite, a leading prepaid international long-distance service provider, recently introduced its free smartphone application OneSuite Mobile Dialer. The Dialer automatically integrates with iPhone, Blackberry, and Android phones address books, hence simplifies the traditional dialing process of using a phone card or calling card, into one-touch dialing.
U.S. and Canada smartphone users can now enjoy OneSuites best international long distance rates, as low as 1.8¢, without all the known hassles of using a phone card. OneSuite Mobile Dialer is intended to act as an invisible hand that dials the access number, users PIN, and destination number, with no Wi-Fi or data plan required.
This new OneSuite app also provides international travelers an easy and affordable way to stay connected. Simply changing the Dialers access number setting to one of the 20+ available international access numbers and switching to a local SIM, users could save up to 90% on international roaming calls, compared to their incumbent wireless carriers, when traveling abroad.
Completing the ensemble, the company also launched its companion OneSuite mobile site, offering easy navigation for smartphone users to check rates, access numbers, recharge account balance and manage other feature settings.
OneSuite Mobile Dialer is available for free download at iPhone App Store, Android Market, and Blackberry App World. User tips on expediting the Dialers connection speed are available on OneSuites Blog.
Founded in 1999, OneSuite.com is a Los Angeles-based hybrid prepaid long distance service provider that offers consumers with incredibly low international rates while allowing users to choose calling methods between traditional PSTN from landline or cell phone, and VoIP from the internet. OneSuite subscribers can also enjoy premium services such as internet fax, call forwarding, and VoIP, all under one single account. OneSuite pride itself as the smart alternative in communications. Surely, the mobile dialer is just a prelude of more OneSuite smartphone apps to come. Please visit http://www.onesuite.com for more details.
###
Read the full story at http://www.prweb.com/releases/2011/onesuite-mobile-dialer/prweb5243004.htm.
Page: 1
Related Keywords:
computing and information technology,satellite technology,wireless technology,science and technology,technology (general),identification technology,agricultural research and technology,economy, business and finance,financial and business service,business enterprises,business (general),tourism and leisure,lifestyle and leisure,tourism,travel and commuting,lifestyle (house and home),money and monetary policy,family,family planning,economy, business and finance,financial and business service,,business enterprises,business (general),finance (general),campaign finance,public finance,economy, business and finance,
---