OneKey U.S. Achieves 16th Successful Annual Database Audit
BPA Worldwide Confirms Accuracy of OneKey's Office-Based Physician, Pharmacy and Hospital Data in Annual Audit
(June 07, 2012)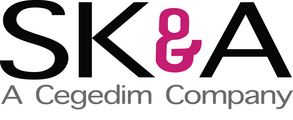 IRVINE, CA -- (Marketwire) -- 06/07/12 -- SK&A, A Cegedim Company, a leading provider of healthcare information solutions and research, today released the 2012 results from BPA Worldwide's February audit of its U.S. OneKey database containing office-based physicians, pharmacies and hospitals. This is the 16th consecutive audit since 1996 when SK&A first contracted BPA Worldwide to evaluate and approve its database for accuracy.
"Our dedication to high-quality, accurate healthcare data is threefold," said Dave Escalante, Vice President and General Manager, OneKey and SK&A, Cegedim. "First, every record is telephone-verified by one of our Research Associates before it's added to our database. The file goes into our site rotation, ensuring it will be telephone-verified again within six- or nine-month intervals. Secondly, our telephone-verification calls are monitored and inspected by our in-house quality assurance team. Lastly, BPA Worldwide assesses OneKey's one million-plus office-based physician, hospital and pharmacy records to qualify their validity and accuracy."
OneKey, powered by SK&A, was confirmed to have 1,256,004 names in its powerful office-based physician database, with job titles such as physician, nurse practitioner, physician assistant, office manager and more. Contacts in the database can be segmented by site specialty; hospital, health system or group affiliation; office size; Electronic Health Record (EHR) adoption and software usage; whether sales reps are seen or require appointments; prescribing volume; and more.
There are 234,051 hospital decision makers in OneKey, according to the audit, which includes job titles such as administrator, manager of business office, president and chief executive officer. These contacts can be targeted by hospital specialty, hospital size, parent company (health system), treatment types and more.
The audit showed 169,726 pharmacy contacts in OneKey for positions such as staff pharmacist, pharmacy manager, chief pharmacist and more. These contacts can be selected by whether the site is retail or institutional, whether the retail site is part of a chain or independent, number of stores in the pharmacy chain, the pharmacy's primary wholesaler and more.
Based on a test mailing administered by BPA Worldwide, OneKey data was shown to be 98.1-percent deliverable. OneKey data supports industries and businesses such as government, pharmaceutical, medical device/equipment, advertising agencies, recruiters, insurance, CME training and others. The database is routinely telephone-verified and updated by its team of 105 Research Associates at SK&A's Research Centers across the U.S., where approximately 10,000 phone calls are made every business day.
Editor's Note: For a copy of the database audit, please contact SK&A Director of Marketing Jack Schember at 800-752-5478, ext. 1259.
About SK&A, A Cegedim Company:
SK&A is a leading provider of healthcare information solutions and research. SK&A, as part of Cegedim's global OneKey® offering of eight million providers, researches and maintains contact and profiling information for over two million healthcare practitioners, including 800,000-plus U.S. prescribers. SK&A also offers the only 100-percent telephone-verified database of email addresses of prescribers and professionals working at active healthcare sites. SK&A's customers include many of America's most recognized healthcare, life sciences and pharmaceutical companies. Please visit www.skainfo.com for more information or www.skalivecounts.com for counts and ordering. SK&A is part of the France-based Cegedim S.A. Group.
About Cegedim:
Founded in 1969, Cegedim is a global technology and services company specializing in the healthcare field. Cegedim supplies services, technological tools, specialized software, data flow management services and databases. Its offerings are targeted notably at healthcare industries, life sciences companies, healthcare professionals and insurance companies. The world leader in life sciences CRM, Cegedim is also one of the leading suppliers of strategic healthcare industry data. Cegedim employs 8,200 people in more than 80 countries and generated revenue of EUR 911 million in 2011. Cegedim SA is listed in Paris (EURONEXT: CGM).
To learn more, please visit: www.cegedim.com
Add to Digg Bookmark with del.icio.us Add to Newsvine
Contacts:

Jack Schember
SK&A, A Cegedim Company
Director of Marketing
Tel.: (+1) 949-255-1259
Email Contact

Aude Balleydier
Cegedim
Media Relations
Tel.: +33 (0)1 49 09 68 81
Email Contact


Copyright @ Marketwire
Page: 1
Related Keywords:
SK & A, A Cegedim Company , Sales,Advertising,Marketing,CRM - Customer Relationship Management,Insurance,Sales & Marketing,Database,Internet,Management,Sales,Sales,USA,Marketwire,healthcare,Surgery,Physician,Nurse,Health Technologist,Healthcare,Hospitals,Advertising Agencies,Management Services,Medical,Business,Email,Medical Professionals,
---