Omnicell Turns to Fujitsu to Improve Customer Management
Fujitsu Professional Services Deploys Duet(R) Enterprise for Microsoft SharePoint and SAP(R) Applications to Make SAP CRM Data Easily Available Enterprise-Wide
(May 14, 2012)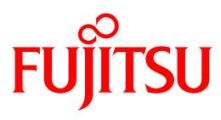 SUNNYVALE, CA -- (Marketwire) -- 05/14/12 -- Fujitsu today announced that its professional services group has helped Omnicell, Inc. (NASDAQ: OMCL) dramatically improve customer contact and activity management with a deployment of Duet Enterprise software for Microsoft SharePoint and SAP(R) applications. Through the centralized management and synchronization of information between the SAP Customer Relationship Management (SAP CRM) application and Microsoft Outlook, Omnicell now has a coherent, easily shared body of information that has increased sales productivity, marketing efficiency, and management insight into customer activities and relationships.
Omnicell provides automated and business information solutions that allow hospitals and healthcare systems to streamline medication administration and manage medical supplies for increased operational efficiency and enhanced patient safety. The company deployed Duet Enterprise to help easily share information between SAP CRM and Microsoft Office, thereby helping to eliminate information silos. The Fujitsu team initially deployed the solution out of the box, and a short time later added a customized .NET Outlook solution for bidirectional synchronization of information among SAP CRM, SharePoint and Outlook. Today, Omnicell has a more current, complete and transparent body of information that has given the company more control over its information assets and benefited all aspects of its relationships with customers.
"As a result, our sales contact data is now centrally available and not in individual Outlook accounts or laptops," said Jorge Taborga, CIO, Omnicell. "Sales management and marketing personnel can now easily access account data without having to request this information from our sales team. This has made us more efficient and accurate."
Deployment Highlights
The bidirectional interface synchronizes information among SAP CRM, SharePoint and Outlook, helping to eliminate the need for duplicate entries.
The information is available enterprise-wide via a simplified interface that does not require senior management or sales and marketing employees to log into the SAP solution.
Sales representatives can easily access customer information via laptops, smartphones, and other mobile devices, enabling them to spend more time in the field and in front of customers.
Customer information can be easily created and updated offline and later synchronized with the SAP solution.
With the Duet Enterprise bridge in place, Omnicell can now help utilize additional integration between SAP applications and Microsoft SharePoint for better data and collaboration on critical processes such as procurement management, business intelligence and purchase order approvals on mobile devices.
"Our highly trained professional services group worked closely with SAP and Microsoft Corp., both of which are long-term alliance partners of Fujitsu," said Alex Attal, EVP, Enterprise Business Services, Fujitsu America. "Leveraging our partnerships, coupled with our global reach, superior delivery capabilities and effective risk management, proved to be critical in the delivery of this custom solution to Omnicell, which will help maximize the value of its implementation of SAP CRM."
Resources
Case Study: http://bit.ly/HQWlxi
Website: Fujitsu America
Twitter (@FujitsuAmerica): http://twitter.com/fujitsuamerica
Facebook: https://www.facebook.com/fujitsuICT
About Fujitsu
Fujitsu is the leading Japanese information and communication technology (ICT) company offering a full range of technology products, solutions and services. Over 170,000 Fujitsu people support customers in more than 100 countries. We use our experience and the power of ICT to shape the future of society with our customers. Fujitsu Limited (TSE: 6702) reported consolidated revenues of 4.5 trillion yen (US$54 billion) for the fiscal year ended March 31, 2012. For more information, please see http://www.fujitsu.com
Fujitsu America, Inc. is a leading ICT solutions provider for organizations in the U.S., Canada and the Caribbean. Fujitsu enables clients to meet their business objectives through integrated offerings and solutions, including consulting, systems integration, managed services, outsourcing and cloud services for infrastructure, platforms and applications; data center and field services; and server, storage, software and mobile/tablet technologies. For more information, please visit: http://solutions.us.fujitsu.com/ and http://twitter.com/fujitsuamerica.
Fujitsu, the Fujitsu logo and "shaping tomorrow with you" are trademarks or registered trademarks of Fujitsu Limited in the United States and other countries. Omnicell is a trademark or registered trademark of Omnicell, Inc. in the United States and other countries. SAP, Duet and all SAP logos are trademarks or registered trademark of SAP AG in the United States and other countries. Microsoft and SharePoint are trademarks or registered trademarks of Microsoft Corporation in the United States and other countries. All other trademarks referenced herein are the property of their respective owners. Information provided in this press release is accurate at time of publication and is subject to change without advance notice.
Add to Digg Bookmark with del.icio.us Add to Newsvine
Press Contacts
Fujitsu America, Inc.
Karen Richardson
Manager, Public Relations
408-746-3300
karen.richardson@us.fujitsu.com

Eastwick Communications
Jesse Hamlin
Senior Associate
408-470-4874
jesse@eastwick.com


Copyright @ Marketwire
Page: 1
Related Keywords:
Fujitsu, technology, SAP, ICT, Omnicell, Microsoft, SAP CRM, SharePoint, customer, Outlook, software, Digital Media Software, Communications, Smart Phone, Sales, Applications, Marketing, CRM - Customer Relationship Management, Sales & Marketing, Storage, Business Issues, Services, Software, Misc, IT Management, Management, Sales, CTO/CIO, Sales, Canada, USA, Marketwire, Inc., , Business Services, Business, Other,
---