Octasic Adds New Distributor to Further Representation in Japanese Market
Agreement With Takachiho Koheki Increases Support for Octasic's Voice, Video and Wireless Solutions Throughout Japan
(November 16, 2010)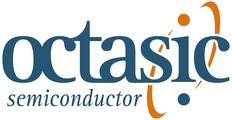 MONTREAL -- (Marketwire) -- 11/16/10 -- Octasic Inc., a leading innovator of media processing and wireless solutions, today announced that it has entered into a distribution agreement with Takachiho Koheki (TK), a multifaceted high-tech firm with the experience and expertise to expand Octasic's presence in the Japanese market. Under the terms of the agreement, TK will provide sales and technical support for Octasic's hardware and software solutions to communications equipment manufacturers throughout Japan.
"Octasic's innovative products and technologies are in line with our own ongoing commitment to delivering cutting-edge solutions to the Japanese market," said Shigeru Yamamoto, managing executive officer, Device Segment at TK. "By supporting Octasic's full line of voice, video and wireless solutions, we're able to further demonstrate our commitment to bringing remarkably high-performance products to our customers."
"Having local support from representatives that understand the industry and our products is very important to our customers," said Fabio Gambacorta, vice president of sales and business development at Octasic. "With more than thirty-five years of experience in semiconductor products and a solid reputation in the region, Takachiho Koheki is well suited to serve our customers in Japan and be attentive to their needs."
Octasic continues to deliver a complete line of specialized products for communications equipment both directly and through its network of international distribution representatives throughout North America, Europe, EMEA, and Asia. Octasic's products are based on its unique asynchronous Opus DSP core architecture, which provides the highest performance-to-power ratio in the industry. Coupled with Octasic's pristine voice and video quality algorithms, developers can significantly reduce their system cost while enhancing total solution quality.
Octasic's latest products include the OCT2224M, the industry's highest-density, lowest-power multi-core DSP device for video processing and the OCT2224W, the industry's most efficient multi-core DSP device for basestation PHY and MAC. Delivering three times more power efficiency than any other DSP on the market today, the OCT2224 devices provide the best performance-to-power ratio in the industry.
About Octasic
Octasic Inc. is a global provider of media and wireless baseband processing silicon and software solutions for the converged carrier, enterprise and end-point communication equipment markets. The company's leading quality VoIP, HD video and multi-standard wireless basestation multi-core DSP solutions are based on Opus, a unique asynchronous DSP architecture. Octasic allows next-generation equipment manufacturers to significantly reduce system costs by offering unmatched performance in terms of density and power consumption. Founded in 1998, Octasic is a privately-held company headquartered in Montreal, Canada. For more information, please visit: http://www.octasic.com.
About Takachiho Koheki
It's not easy to break into Japan's highly complex and competitive market. As a high-technology marketing company, TK can show you the way. Its 50 years' experience in importing Western technology together with detailed knowledge of the Japanese market provides the vital support necessary to make products a success. TK has experience in a wide range of high-tech fields, including hardware, software, systems integration or cutting-edge emerging technologies. The company represents advanced computer networks, semiconductors, industrial products, surveillance systems, automated mailing systems and much more. For more information, visit http://www.takachiho-kk.co.jp/company/company_eng.html
Add to Digg Bookmark with del.icio.us Add to Newsvine
Octasic Contacts:
For product information, contact:
Masaki Kubodera
Representative Director, Japan
+81-90-5417-7066
Email Contact

Media contacts:
Joyce Radnor or Bree Bolognese
SVM Public Relations
+1-617-787-5192 or +1-760-754-7025
Email Contact
Email Contact

Takachiho Koheki Contacts:
Media contact:
Junko Katou
Corporate Team
+81-3-3355-1125
Email Contact

For product information, contact:
Hirokazu Ishida
Semiconductors Dept.
+81-3-3355-6695
Email Contact


Copyright @ Marketwire
Page: 1
Related Keywords:
Octasic Semiconductor, Mac,OS9,OSX,Canada,Montreal,Japan,Marketwire, Inc.,Communication Equipment,Computer Science,Business,Other,
---