ObjectVideo Signs OEM Agreement With AVTECH
Leading Taiwan-Based IP and CCTV Provider Will Supply a Variety of ObjectVideo-Enabled Solutions
(October 25, 2011)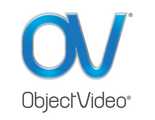 SHENZHEN, CHINA and RESTON, VA and TAIPEI, TAIWAN -- (Marketwire) -- 10/25/11 -- ObjectVideo®, the leader in intelligent video, today announced the completion of an original equipment manufacturer (OEM) partnership agreement with AVTECH Corporation, a leading supplier in the IP device, software, mobile surveillance software (EagleEyes) and CCTV market. AVTECH will incorporate ObjectVideo OnBoard® intelligent analytics software into a wide variety of products, with the first being an Intel® PC-based offering of the OV Analytics Service™ running within AVTECH's HyDra Professional CMS software.
"ObjectVideo is very pleased to be working so closely with AVTECH to make their upcoming product offerings ObjectVideo-enabled," said Raul Fernandez, CEO for ObjectVideo. "Mass market demand for reliable analytics is growing rapidly, so this relationship with AVTECH allows the two companies' combined technology innovations to be brought to market."
AVTECH will be incorporating patented ObjectVideo analytics into several new products built on the HyDRA platform, including the AVH-100 -- the first HyDRA product in AVTECH's line of network video recorders (NVRs.) The HyDRA platform is designed and developed by AVTECH for versatile IP surveillance, such as production line management, office access control, etc. With ObjectVideo analytics, this platform will be more powerful and intelligent, making it suitable for a wider range of business and personal applications.
"AVTECH sells many DVR, NVR, IP camera and CCTV camera products in the market today, and ObjectVideo provided the most ways in which we could incorporate their [intelligent video surveillance] technology into those products in an efficient manner," said Chap Tien, CEO of AVTECH. "We will even be able to offer OV to our customers as a part of a PC-based video management solution."
This type of partnership is made possible by ObjectVideo's multi-platform availability as a patented software ingredient, which enables partners like AVTECH to benefit from the expanded architecture flexibility and device options that are making it significantly easier to embed analytics throughout the video ecosystem.
A demonstration of ObjectVideo's patented video analytics technology with AVTECH products based on the HyDRA platform can be seen at the 13th China Public Security Exposition in Shenzhen, 29 October to 1 November 2011, in Hall 9, booth A001.
About AVTECH
AVTECH is one of the world's largest CCTV and IP system manufacturers and is also a public company listed in Taiwan Stock Exchange, with sales channels all over the world. The company is dedicated to the innovation of products, implementation and technology; to increase the value and applications of surveillance products; and to enable their products to reach into people's daily life. AVTECH focuses its attention continuously on research and development efforts for its surveillance products line, with a stronger recent focus on IP solutions. AVTECH will never stop reaching for its vision: to be a leader in the CCTV industry; to bring new product vision to the market; and to be the number 1 surveillance company. Please visit www.avtech.com.tw & www.eagleeyescctv.com for more information.
About ObjectVideo
ObjectVideo® is the world's leading innovator and practitioner in intelligent video software, utilized by organizations worldwide to enhance security, streamline operations and provide business intelligence. ObjectVideo's patented technology can be effectively deployed anywhere within a video system and is available to market through leading providers as a high-value component of the surveillance solution. The Company is well-resourced, has an experienced leadership team and maintains a strong partner sales network of manufacturers and technology providers around the world. To stay up-to-date on ObjectVideo news, please visit www.objectvideo.com/news/
Add to Digg Bookmark with del.icio.us Add to Newsvine
Media Contact:
Edward Troha
Managing Director
ObjectVideo, Inc.
+1 703 654 9322
[email protected]


Copyright @ Marketwire
Page: 1
Related Keywords:
ObjectVideo, AVTECH, OEM, video analytics, IVS, DVR, NVR, IP camera, patent, analytics, intelligent, China,Taiwan,Marketwire, ,Business,china,
---