OAISYS Announces Price and Packaging Changes to Call Recording Solution Portfolio
Enhancements Aim to Expand Appeal and Adoption in SMB and Mid-Market
(February 01, 2012)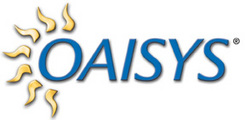 TEMPE, AZ -- (Marketwire) -- 02/01/12 -- OAISYS®, a leader in business call recording and contact center management solutions, today announced immediate changes to its pricing and packaging model that make the advanced feature functionality of its Tracer call recording and interaction management solution even more affordable and accessible to a significantly larger market.
"As part of our ongoing commitment to simplicity, a thorough packaging review yielded an opportunity to streamline the product offering in a manner useful for all customers," said Brian Spencer, president of OAISYS. "The software solution is now licensed by user devices for content capture and by number of concurrent users for content access. This aligns with the value proposition of the solution as realized by customers, which is intrinsically linked to the content capture and access to the software as deployed."
Depending on their configurations, customers may realize a 20-to-65 percent savings on their Tracer purchases under the new price and packaging model.
Tracer functionality is built on a foundation of OAISYS' Talkument® voice documentation solution. Talkument captures digital recordings, or voice documents, of authorized users' phone-based conversations using patent-pending OAISYS Portable Voice Document (PVD™) technology. Conversations are captured in their entirety and can be easily and securely shared with other authorized users and supervisors for improved collaboration, accuracy and training. Tracer adds advanced interaction management functionality, including customizable performance evaluations, live and automatic call monitoring, quality and resource utilization reporting and synchronized desktop video recording and monitoring.
"Call recording continues to expand as an essential component of best practices for businesses in every commercial sector," said Spencer. "By introducing these changes, we aspire to make Tracer's advanced feature set accessible to a far wider range of users within the SMB and mid-market. By reducing pre-requisite costs, our customers can increase user access and achieve tremendous advantages."
Concurrent with the global changes made to its software licensing requirements, OAISYS has also announced a hardware price reduction affecting the North American market. Of particular interest to customers integrating with voice T1 and PRI lines, the bundled cost of the OAISYS dual T1 and PRI interface board and included voice port licenses has been decreased by 20 percent.
"While other vendors charge customers a significant premium for piecemeal access to their advanced feature functionality, OAISYS continues to gain momentum by removing barriers to entry and giving customers across all markets easy and affordable access to the solutions that can positively impact their business operations," Spencer said.
The price and packaging changes take effect across all OAISYS channels in applicable markets beginning today, Feb. 1, 2012.
About Talkument:
Talkument personal voice documentation and collaboration software utilizes patent-pending OAISYS PVD technology to create digital media documents from business telephone calls, making them available to organize, retrieve, play back, annotate and share as needed. It provides company-wide control over risk management, quality assurance, customer retention, dispute resolution and other critical business concerns.
About Tracer:
Tracer is the industry's leading call recording solution for contact centers. Tracer also leverages OAISYS PVD technology paired with advanced contact center management features, including customizable employee performance evaluations, live and auto call monitoring, quality and resource utilization reporting and synchronized desktop video recording capabilities.
About OAISYS:
OAISYS® (www.oaisys.com) is a leading developer of call recording and contact center management solutions for a wide range of organizations, from small- to medium-sized businesses to multi-site large enterprises. The OAISYS voice documentation and interaction management solutions help companies within a variety of industries -- including healthcare, automotive dealerships, financial services, and the public sector -- attract and retain customers by digitally capturing phone-based interactions for simple retrieval, playback and management. Compatible with leading business communications system providers, including Avaya, Mitel, ShoreTel and Toshiba, as well as SIP-based communications services, OAISYS Tracer and Talkument applications help companies improve risk management, quality assurance, customer retention, dispute resolution, regulatory compliance requirements and other critical business concerns. OAISYS is headquartered in Tempe, Ariz. OAISYS Limited is located in Cambridge, England.
Add to Digg Bookmark with del.icio.us Add to Newsvine
OAISYS PR Contacts:
Teri Sawyer
T&Co.
714-536-8407
Email Contact

Roland Murphy
OAISYS
888-496-9040, ext. 1020
Email Contact


Copyright @ Marketwire
Page: 1
Related Keywords:
OAISYS, Call Recording, Interaction Managment, Mitel, Avaya, Toshiba, ShoreTel, SIP, Contact Center, England, Marketwire, , Financial, Business, england, Other,
---