Norton Online Backup Brings the Sizzle to Backup With "Save Your Bacon" Contest
Tell Your Story at www.NortonSavedMyBacon.com and Win a Subscription to Norton Online Backup, a Year's Supply of Gourmet Bacon, and Bacon-Themed Prizes!
(December 09, 2009)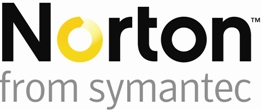 MOUNTAIN VIEW, CA -- (Marketwire) -- 12/09/09 --

WHAT:
To launch the newest version of Norton Online Backup, today Symantec announced the "Save Your Bacon with Norton" contest, where people can share their stories of data loss to win one of twelve bacon-loaded prize packs. Norton Online Backup is an easy-to-use online backup service that can "save your bacon" by protecting your most valuable files from loss or disaster. Awarded through a random drawing, all prize winners will receive a one year gourmet bacon-of-the-month club subscription and a full year's subscription to Norton Online Backup. Winners will also receive bacon dental floss, bacon mints, bacon soap and bacon lip balm. Everyone who enters will receive a free one-month trial to the updated service.
WHEN:
December 09, 2009 - February 28, 2010
First 6 winners selected: January 15, 2010
Next 6 winners selected: February 28, 2010
WHERE: www.nortonsavedmybacon.com
HOW TO ENTER:
1) You tell us your data-loss horror stories -- like that time you actually lost your Macbook to a pack of rabid squirrels -- and how you either used online backup or wish you had. (Everyone who enters gets a free trial subscription to Norton Online Backup)
2) We review your submissions, maybe laugh at your foolishness or cry at your misfortune. Then we pick our favorites to be featured each week. For your entry to be featured, you must include either a photo, a link to a video or an awesome cartoon depicting what went down (but it's not a requirement to enter the contest drawing).
3) We promise not to cheat while randomly choosing 12 grand prize winners, split between two drawings -- first in January and then in March. The luckiest of the lucky will receive a one year delicious gourmet bacon-of-the-month club subscription (or, for our vegetarian friends, the cash equivalent). They'll also get bacon soap, bacon dental floss, bacon lip balm, bacon mints and, of course, 25 GB of free online backup for a year.
4) What are you waiting for? Get shakin' and get your dang bacon!
NORTON ONLINE BACKUP:
Symantec is the world's largest and most experienced provider of online backup services, supporting more than ten million users and 40 petabytes (PB) of managed data.
Norton Online Backup is a robust protection service for your most important digital assets. It provides secure, automatic and easy to use online backup that keeps files safe from unexpected disasters, while also letting you remotely share, migrate or access those files conveniently through the Web.
Norton Online Backup version 2.0 is the first worldwide, Web-based online backup solution that includes true compatibility between Macs and Windows-based PCs, allowing households operating both systems to conveniently backup their data on up to five of their computers through the same centrally-managed account.
To try out or purchase a full subscription to Norton Online Backup, or for additional information, please visit: www.backup.com
CONTEST RULES: www.nortonsavedmybacon.com
About Norton From Symantec
Symantec's Norton products protect consumers from cybercrime with technologies like antivirus, anti-spyware and phishing protection -- while also being light on system resources. The company also provides services such as online backup and PC tuneup, and is a trusted source for family online safety. Friend us on Facebook at www.facebook.com/norton and follow @NortonOnline on Twitter.
About Symantec
Symantec is a global leader in providing security, storage and systems management solutions to help consumers and organizations secure and manage their information-driven world. Our software and services protect against more risks at more points, more completely and efficiently, enabling confidence wherever information is used or stored. More information is available at www.symantec.com.
Add to Digg Bookmark with del.icio.us Add to Newsvine
CONTACT:

Noah Edwardsen
Symantec Corporation
+1 (424) 750-7574
[email protected]

Louis Cheng
A&R Edelman
+1 (650) 762-2814
[email protected]


Copyright @ Marketwire
Page: 1
Related Keywords:
norton saved my bacon, bacon contest, norton online backup, symantec, save your bacon , Mac,OS9,OSX,Marketwire,Internet Technology,disaster,Family,
---