Nor1 Granted Patent for Pricing and Merchandising Technology
(May 30, 2012)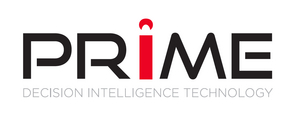 SILICON VALLEY, CA -- (Marketwire) -- 05/30/12 -- Nor1, the technology leader in upsell solutions, announces the issuance of Patent Number 8,170,925 from the United States Patent and Trademark Office for computer-implemented methods and systems for automatic merchandising. While this breakthrough pricing and merchandising technology is advanced, Nor1 simply calls it PRiME®.
This patent goes two steps beyond the commonplace notion of a user profile and introduces the concept of a two-sided persona, distinctly a Nor1 innovation. Because they're created in real-time and because they look at both sides of the market, two-sided personas are comprehensive and highly predictive of a transaction outcome -- a dramatic step beyond conventional user profiles used in current retail environments.
"We are most proud of the validation and endorsement our technology, PRiME, just received from the USPTO," said Art Norins, Co-Founder and CEO of Nor1. "No other company is leveraging pricing and merchandising technologies in such a data-centric, buyer-centric way."
While its patents span all industries, Nor1's upsell solutions are focused on the hospitality industry. In support of this concentration, PRiME's true purpose is to maximize revenue for hotels while maintaining the rate integrity of their perishable inventories. Using sophisticated algorithms trained on millions of historical hotel reservation transactions, PRiME can better predict a hotel guest's willingness to pay for upgrades and ancillary services. This powerful pricing and merchandising engine produces in milliseconds what it would take the average hotel revenue manager days if not weeks to discern.
PRiME serves as the platform on which Nor1's upsell solutions, such as the patented eStandby Upgrade®, operate. This is one of several Nor1 patents granted, pending or in the process.
About Nor1, Inc.
Nor1, Inc. is the technology leader in upsell solutions. Headquartered in Silicon Valley, Nor1 provides data-driven pricing and merchandising solutions to maximize revenues for hotels and resorts worldwide including Hilton, Hyatt, InterContinental and Carlson hotels. Nor1 products include its signature eStandby Upgrade® and the FrontDesk Upsell™ both powered by PRiME®, the decision intelligence engine, that makes product selection, upsell pricing, and display ranking decisions customized for each hotel guest.
Nor1 is creating the fusion between technology and guest experience. It's that combination of expertise and skill that have set Nor1 apart and continues to attract technology's most distinguished investors such as Goldman Sachs and Accel Partners. For more information, please visit www.nor1.com.
Media Inquiries:

Nicole Hockin
Marketing & PR for Nor1, Inc.
Email Contact
+1 408.355.9848


Copyright @ Marketwire
Page: 1
Related Keywords:
patent, pricing and merchandising technology, data, hospitality technology, upsell solutions, USA, Marketwire, Inc., , Computer Science, Other,
---