Nolio and ServiceNow Team Up to Automate Enterprise IT Operations With Zero Touch Deployment(TM) for Cloud-Based Services
New Integrated Offering Streamlines Release Operations Across the Application Lifecycle
(May 15, 2012)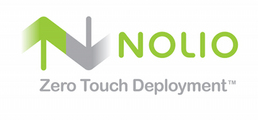 NEW ORLEANS, LA -- (Marketwire) -- 05/15/12 -- Nolio -- the leading provider of application release automation -- today announced a new integration with ServiceNow, a leading provider of cloud-based services to automate enterprise IT operations. The integrated offering helps ServiceNow customers achieve continuous application deployment and reduce application release windows from hours or days down to minutes. Nolio and ServiceNow are working together to mitigate change risk and to minimize application service downtime.
ServiceNow helps transform enterprise IT by automating and standardizing business processes and consolidating IT across the global enterprise. The ServiceNow configuration management database (CMDB) helps IT departments implement enterprise change management by tracking configuration item relationships, automatically defining IT services and automating IT processes.
Nolio ASAP reduces time-to-market and makes enterprise operations agile and ready for the cloud. Nolio ASAP provides release operations for all application resources (e.g. servers, configurations, data) as a unified system, providing greater flexibility, control, and visibility from an application perspective.
A leading global institutional asset management firm, with more than $500 billion in client assets under management, is already using the integration of ServiceNow and Nolio ASAP to automate application releases and optimize IT operations. The integration between ServiceNow software development lifecycle functionality and Nolio enables this customer's IT team to cut release time down to minutes and execute the release process from within the ServiceNow platform, enabling the customer to become more agile, integrate across their IT organization, and achieve cost efficiencies.
IT operations staff can use the ServiceNow console integrated with Nolio ASAP to implement continuous and automated application deployment, enforce time windows for process execution, and tie development processes to configuration items in the CMDB. When the change management process begins, ServiceNow cloud services provide the necessary information to Nolio ASAP, which automatically executes the change, configuration and release operations. Nolio ASAP provides status information to the ServiceNow CMDB in real-time so the IT user has extensive, up-to-date visibility into the application release process.
Benefits of the integrated offering include:
Advanced analytics, reports and dashboards showing how well services are performing, how they are being used and how much time and money is spent supporting them
Tight automation of configuration management, change management and release operations
Full application lifecycle support including development, test/QA, staging and production
Support for continuous application deployment practices to meet the agility requirements of cloud services
Application-centric orchestration of cloud infrastructure provisioning
Support for physical, virtual and cloud environments -- together in a single system of record
"Extending ServiceNow software development lifecycle functionality through Nolio ASAP provides a strong and unique solution to the market," said Rob Luddy, ServiceNow VP of Business Development. "We will continue to execute on our commitment to transform IT by automating and standardizing business processes and consolidating IT across the global enterprise. By partnering with Nolio, we now have an end-to-end release operations platform to provide to our growing enterprise customer base."
"We are excited to be working with ServiceNow to help our customers achieve the full benefits of a continuous application release operations platform for applications in the cloud," said Doron Gerstel, CEO of Nolio. "By building upon the IT service automation offered by ServiceNow, application owners can use the Nolio ASAP release operations platform to manage the build and release of applications across all application phases, and achieve continuous releases with Zero Touch Deployment™. Our application-centric approach is beneficial to application owners who want continuous release cycles that are simple to manage, cloud-ready, and enable high levels of performance."
On Wednesday, May 23rd at 11am EDT there will be a free webinar in which the integrated solution will be demonstrated. To register for this online event visit: http://go.noliosoft.com/ServiceNow-webinar.html.
Nolio will be presenting the integrated solution at the ServiceNow Knowledge12 Global IT Conference in New Orleans from May 15-17.
Useful Links
About Nolio
Nolio is the Zero Touch Deployment™ company. The Nolio ASAP™ release operations platform reduces time-to-market and makes enterprise operations cloud ready. Customers use Nolio ASAP to reduce deployment time from days to minutes and eliminate downtime. Many of the world's leading enterprises rely on Nolio to automate application deployment, maintenance, remediation and recovery across the application lifecycle on physical, virtual and cloud infrastructures. For more information visit www.noliosoft.com.
Add to Digg Bookmark with del.icio.us Add to Newsvine
Nolio media contact:
Daniel Kushner
VP E-Business
Nolio
+1 (201) 940-7320
Email Contact


Copyright @ Marketwire
Page: 1
Related Keywords:
application release, application deployment, deployment automation, devops, release automation, gartner, Applications,asset management,Productivity Applications,Database,Business Issues,Software Development,Other Applications,IT Management,Management,CEO/CFO,Marketwire, ,Environmental Technology,Computer Science,Business,
---